Talking with Music x Fashion Photographer Kristin Burns, Part II
Juxtapoz // Monday, 23 Aug 2010
1
Katie Zuppann: You have worked closely with many top musical artists and bands. You've extensively shot The Smashing Pumpkins, as well as Tegan & Sara, The Killers, Duran Duran, LCD Soundsystem, Soulja Boy, and recently wrapped up a shoot with Jessica Simpson for her new single cover. What is your aim in photographing musicians and how is it different from shooting other subjects?
Kristin Burns: Billy Corgan from the Smashing Pumpkins is a close friend and someone I shoot the most. I've been assigned to shoot him in Austraila, New Zealand, Istanbul, Madrid, and Greece. I just went to Japan and Korea with him! I've also filmed him for the documentary "If All Goes Wrong". I met Billy through my friend and frequent subject Linda Strawberry. My photos of him are very intimate because our friendship has had longevity…other artists like Soulja Boy, Tegan & Sara, LCD Soundsystem – I met the day of the shoot. I definitely aim to capture intimate moments of everyone I shoot but the more time I have – the easier it gets.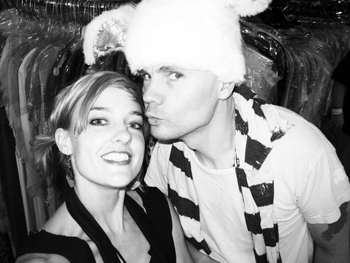 Kristin and Billy Corgan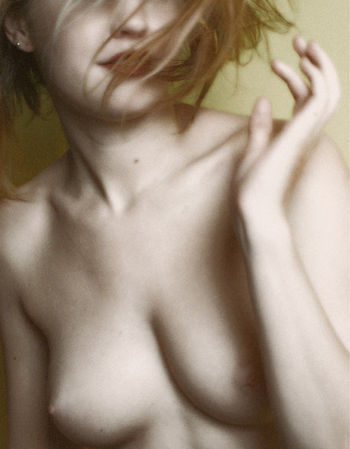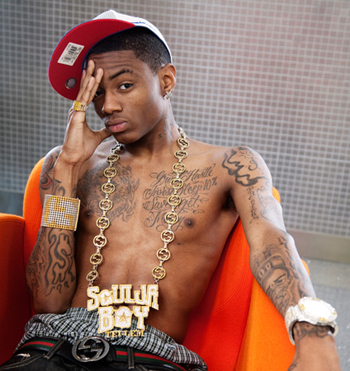 Soulja Boy
You have also worked with top names like Sasha Grey, Tila Tequila, as well as many contemporary art stars like Gary Baseman, Natalia Fabia, Jan Corey Helford, and others. What is you aim when shooting well-known faces? How do you remain grounded and how do you extract their true selves to most accurately and beautifully portray them in a photo?
All of these artists you mentioned above I met socially first. This way I was able to gather a little sense of their personalities and build a relationship and get comfortable with them before photographing them. My mom is super social and my dad is a clinical psychologist so I learned to appreciate the subtleties of character.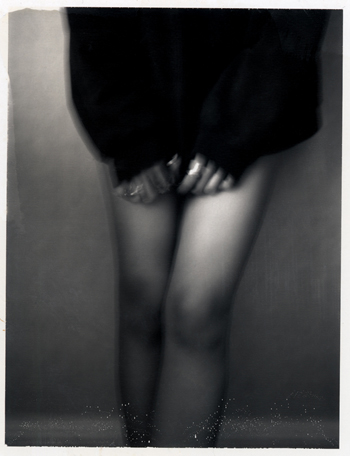 Sasha Grey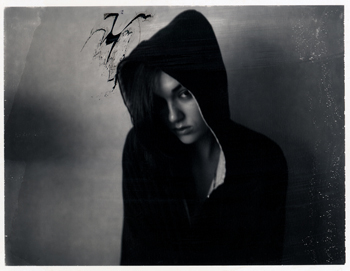 Sasha Grey
What makes a good photographer? What makes you a good photographer?
A good photograph tells a story and is honest, soulful, and raw. I think what makes me a good music photographer is that I have compassion and respect for an artist's environment. I think I empathize enough to love the moment and I feel comfortable around musicians and artists because I grew up around them and also played instruments myself. If I feel comfortable, usually they feel comfortable too; this is when I get relaxed, real "in between" moments.
Also, I have a terrible memory so in a way I'm like a child who looks at the world for the first time, every time. Even if I've been in the studio with Billy dozens of times, and taken dozens of pictures of him with a guitar or at a board, it feels like a new moment to me.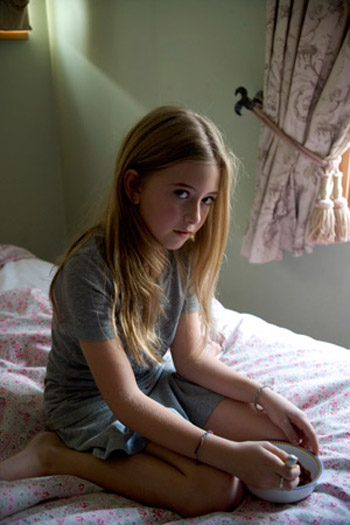 Daughters Rock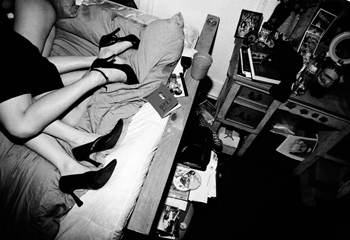 What do you love about photography? Do you do much personal work?
I love finding pockets of light. When I capture light reflecting only for a few moments on someone as they walk by a building, I get very excited. I love getting film back and being surprised and I love weird juxtapositions.
When I shoot my friends and family it is very personal. At Art Center I worked on some digital compositing and more rough collage juxtaposition of images and had a blast, but after I graduated I got caught up in making a living and didn't make time for personal work. I still shoot and collect little elements that I will someday use.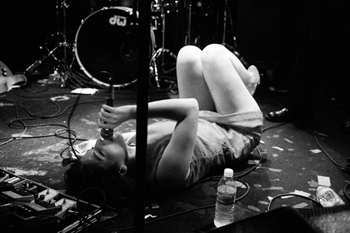 Carina Round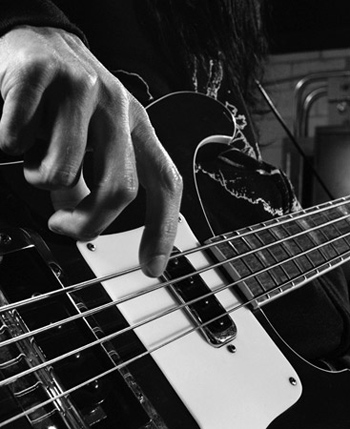 Rob Zombie
Where do you gain inspiration- for either photo shoots or to sustain general creativity?
Passionate, free, expressive people inspire me. All my amazingly talented friends inspire me. Whether they're artists, musicians, filmmakers, stylists….I love being around creative people. I'm also constantly looking at magazines and art books and creative blogs and pulling references.
What other photographers do you watch and/or admire?
Pipilotti Rist, Diane Arbus, Garry Winogrand, James Minchin, Glenna Jennings…..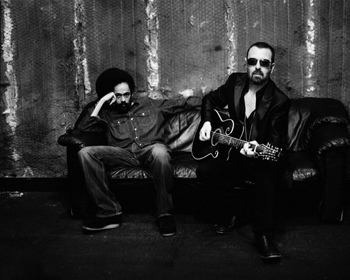 Dave Stewart and Damien Marley
What do you have planned for the future? Ever thought about exhibiting any of your work?
Hmmm I'm not sure! I'm more of an "in the moment" person but I would like to work on some video projects and start a greeting card business.
If you missed part I of this interview, read it now over here.
Keep up with Kristin Burns at www.kristinburns.com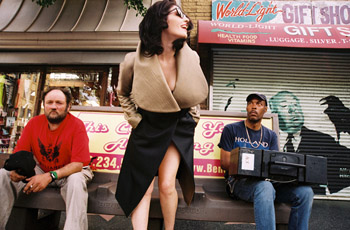 Carina Round