Talking with Jonathan LeVine: the Evolution of a Generation Part 3
Juxtapoz // Saturday, 27 Feb 2010
1
Becoming the Man: Part 3
Jonathan Levine: the Evolution of a Generation
By Cheree Franco
Obviously Jonathan LeVine is after more than mere survival. He wants to permanently influence the aesthetic canon. "The gallery has grown to such a level that to push through to the next level is extremely difficult. We've gotten as big as we can as a midlevel gallery and to make the jump to blue-chip is nearly impossible," Jonathan muses.
"It's about the size of an organization, the credibility of your artists, about getting them into museum shows and having them covered by certain critics in certain magazines," he continues. "And it's complex, because everybody's holding their ground. When you're a blue chip gallery sitting on the top, you've got billions of dollars invested. You don't want to make room for anybody else, because there's only so much the market can handle." Still, he's confident that the Jonathan LeVine Gallery will get there. "Our goal is to get the mainstream to accept us. It's building relationships but it's also just, the tide turning and going oh, okay. You have to wait things out. Generations change, tastes change. The past five years were really fast, the next five years might be slow, but you have to push through. Thankfully, I'm still motivated."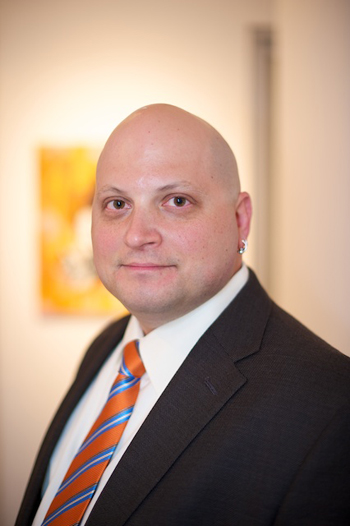 And Jonathan sees the bigger picture—it's about current collectors, but it's also about the tastemakers of tomorrow. "Your average high school kid or art student probably knows my gallery more than any other gallery in the world right now," he asserts. "That's a bold statement, but if you live in the midwest, if your whole life is on the internet, you're not paying attention to Larry Gagosian. Because this, this represents your life." He waves his hand at the art on his office walls. "These artists are part of your culture, they're in your magazines and on your t-shirts, your record covers, your sneakers. For many people of our generation, the imagery of this movement has become the first exposure they have to art. If you're young and hip and into subculture, you know Jeff Soto, you know Doze Green."
It's populist, yes—"but it's not dumbed down," he emphasizes. "I'm not pretentious and I don't believe that art has to be pretentious and so serious. I'm presenting a different model, that you can be successful while being fun, accessible and intelligent." Fifteen years ago, Jonathan fought the proverbial establishment. Now he's on his way to becoming the establishment, and he can't wait. "We're pushing the evolution of the world, of culture and ideas. I've come of age. I've worked my way to a place where people respond to me, and now I get to change the world in a positive way." Jonathan grins, intent and focused. He knows how important this is.
"Art is made because it can't be said. It reflects the change in the culture, it's about the expression of a generation. And in a few decades, the next group of artists will look at me and go, you guys are old. And they'll be fighting me because I'll be the Man." Jonathan seems somber, but then he relents, laughing—"I am so not the Man." But he is a visionary. Jonathan LeVine talks big, but so far, he's delivered. Out of the hundreds of gallerists promoting a specific, somewhat mislabeled "low-brow" aesthetic, he's probably the single one best poised to take this thing to an institutional level. And at five years or fifteen, that's a milestone.
Part 1 of this profile is HERE.
Part 2 is HERE.
Photos by George Koroneos.
More on Jonathan LeVine at  www.jonathanlevinegallery.com