Correction: Takashi Murakami ORIGINAL ONE-OFF Sculpture by Mike Leavitt
Juxtapoz // Wednesday, 30 Mar 2011
1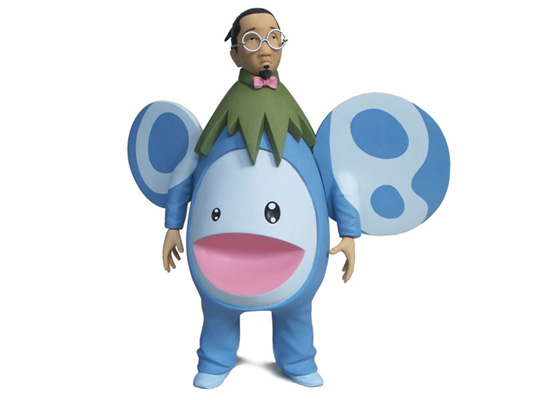 The best part of Mike Leavitt's new original sculpture of famed Japanese artist, Takashi Murakami, is that it comes with removable glasses and articulating ponytail. That is detail that makes a 10" one-off sculpture something to get. Leavitt has been known for creating these original, one-off sculptures of famous artists, including Banksy, Matthew Barney, Andy Warhol, and Big Daddy Roth.
You can inquire about the sculpture through
Jonathan Levine Gallery
.
And, Leavitt will be showing at Jonathan LeVine Gallery this September, 2011, showcasing more of these original sculptures.