Swoon Sets up for Nuart Festival in Norway
Juxtapoz // Thursday, 10 Sep 2009
1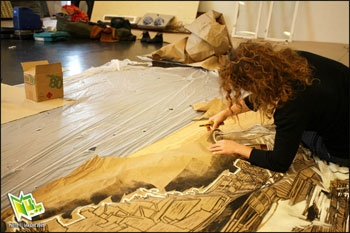 Nuart is in full swing, with favorites like Swoon (pictured above), David Choe, Judith Supine, and many more to leave their mark in Norway. Grab behind the scenes pictures of Swoon setting up.
From September 10th through October 11th, 2009, an international team of street artists start to leave their mark on the city's walls and contribute to a one month long Nuart static show.

"We have an incredible line up of New York's finest flying into our little hamlet this year," write the creators of NuArt. "Nuart 2009 is dedicated to those artists either living, working or who have made an outstanding contribution to Brooklyn and New York's Street Art scene over the past years. We're absolutely honoured to be in a position to host this event. In 1825 the first official Norwegian immigrants left these shores to settle in Brooklyn, at one point, over 200 000 Norwegians could be found living in the borough where, over the years, they left their mark."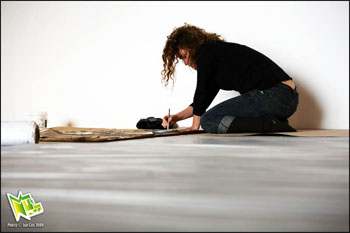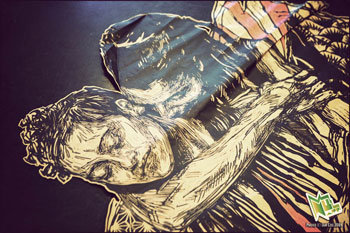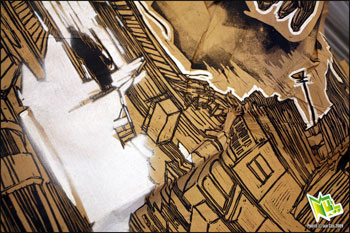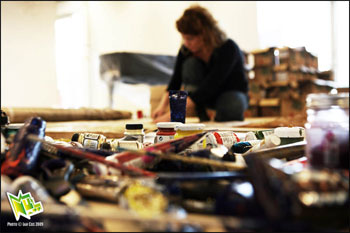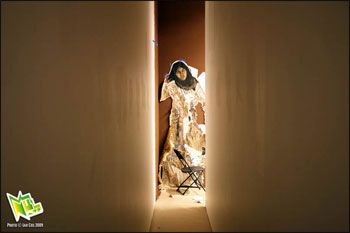 Images by Ian Cox.

More info at www.nuart.no