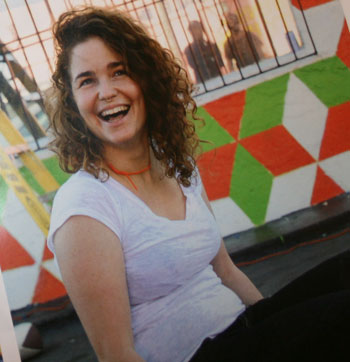 Swoon (Juxtapoz #73) is one of the most widely respected American female contemporary artists working today. With an eye for the unconventional, she is constantly pushing boundaries.

Through her intricate and personal pieces of art on the street, Swoon gained notoriety and clout. After all, it takes a special type of person to spend days methodically creating paper replicas of loved ones and then offer them to anonymous passersby on the streets, knowing the piece will soon be destroyed by the elements or people.

As her influence spread, people began recognizing her work and respecting its value. Now Swoon pieces left on walls often enjoy long lives.

"I try to make portraits that are about me connecting with to the subjects then I place these out into the city so that people can witness that moment of connection and have it for themselves," she states (hear the rest in the great video below).

This year has been a big one for Swoon, with the successful run of her ambitious Swimming Cities of Serenissima, which culminated in the invasion of the Venice Biennale. Crafting boats out of garbage and found materials, Swoon led a crew of 30 bohemian artists to crash the Venice Biennale. Who needs an invitation anyways?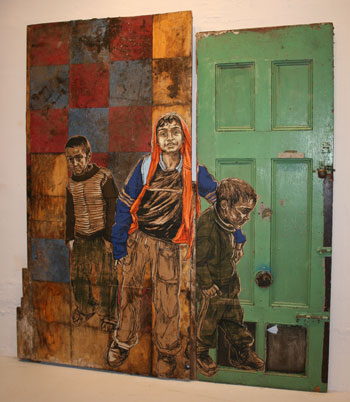 Swoon piece on display at Deitch's Wynwood Walls project in Miami, December 2009

Above portrait of Swoon taken by Martha Cooper.