Superfishal Fall/Winter '08 Barbary Coast Collection/Interview
Juxtapoz // Monday, 20 Oct 2008
1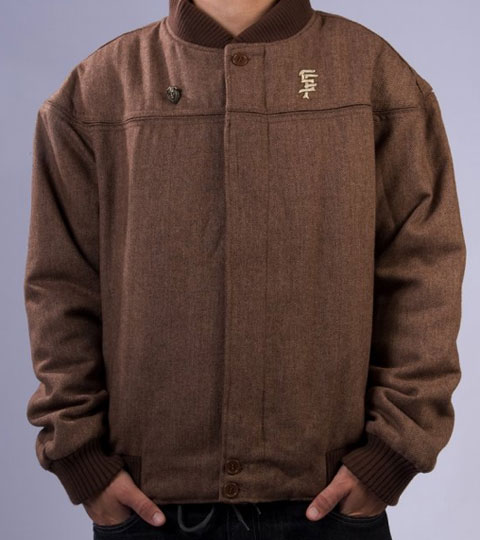 Jeremy Fish designed a new Barbary Coast apparel line for Upper Playground. With fine leathers and exquisite fabrics inherent in the line, now you can look almost as good as Mr Fish does.

Make sure to peep the entire line, which includes Barbary belts, hats, lighters, wallets, and even a sketch book to help you feel inspired to create your own masterpieces.

Check out a tasty interview that our friends at The Citrus Report put together in their latest sit down with Jeremy. Read Jeremy Fish's interview below: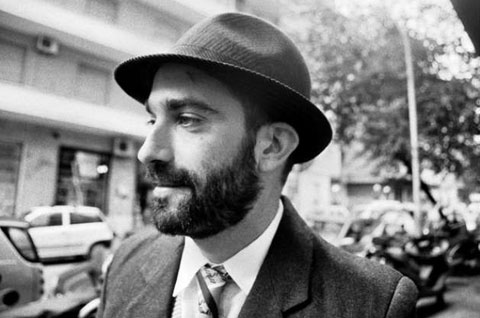 1) What have you learned about the history of San Francisco that you never knew before?

I learned that San Francisco is a fucked up place because it was founded by fucked up people. Hoodlums and harlots built this place on gold lust, vice, and debauchery, and I love that.


2) Do debates matter?

I'm still debating that issue.


3) If you can identify your art with any novel, what would it be?

Currently: The Annals of San Francisco. In general: Dr Suess' One Fish. Two Fish, Red Fish, Blue Fish or Richard Scarry's What Do People Do All Day.


4) Pasta or pizza?

Depends on the day. If its pasta, it needs to be fresh, and if its pizza it should be wood fired with a thin Roman style crust, no exceptions on either dish. Life is too short to eat bad Italian.


5) Rome or North Beach?

North Beach, hand's down. Rome is a magical and wonderful city with mystery lurking around every corner; fine food, amazing women, and breath taking architectural feats from the dawn of mankind. However, the italian way of life doesn't lend itself to being a very productive artist.
Not sure how Leonardo and those dudes got so much done. I had trouble finding an internet connection and everything shuts down mid-day. I'm working way too hard at this phase in my career for those types of anchors on my time.
Looks like North Beach wins by a landslide; great food, decent architecture for America, dope coffee, an illustrious history of debauchery and vice, and half-decent women, at least during tourist season. Fine imports.

6) Did you ever think your art would be in a rap video? And does Aesop let you rhyme?

Yes and no. I was glued to "Yo! MTV Raps" as a kid. I have always been a dedicated hip-hop head since 5th grade. I'm too narrow minded to really branch out musically so I am one of those pathetic mid-thirties hip-hop nerds. It seems appropriate to have my art in a rap video, more so than some other genre of music, although I never really saw it coming.
I'm pretty sure Aesop would let me rap if I wanted; he is a good dude like that. But, for now I will stick to my Grammy-nominated kazoo solos. I haven't really rapped much since my voice changed in my teens.

7) Do you skate anymore?

Not too much. After badly breaking my ankle a few years ago, paying $30k with no insurance to have multiple surgeries and a metal plate installed, I had to rethink skateboarding a bit.
I spent my 31st birthday, 20 years to the day after getting my very first board, in the hospital having an operation. Seemed ironic, and so I mentally turned a page that day.
I am mainly a sidewalk surfing pussy in my thirties. Basically soul carves, and crazy turns these days. My teenage dreams of turning pro are finished.


8) How often do you work/think about superFishal?

I think about it almost every day, and work on it twice a month. It is a nice balance with gallery work. I love making t-shirts, but society is flooded with ugly "art" driven tees these days. The name of the brand itself is a tongue and cheek reminder of the role that an art driven tee plays in our society.
I am proud of the tees I make and I always get stoked to see people wearing them. Thanks a lot for the support if you rock my funny tees.

9) The best conversation you have had in the past six months has been with whom?

My girlfriend Isabell, on the peak of the Jung Frau mountain in the Swiss Alps.


10) Do you have a bunny in your studio that you use for inspiration?

No, but I do have an antelope, a pigeon, an owl, and a ram (no shit). I suppose I am the bunny in my studio.


11) Is Fish your real name?

Fuck yes. Fake art names are retarded. If I did make up some lame art name, it would be a shitload funnier than fish. Perhaps Karl Hungus or Dick Wrinkle. My grandfather's name was Marion Merton Fish; you couldnt make something up that funny. He was a traveling knife salesman, and a king amongst men.


-Jeremy Dan Fish, October 8th, 2008, 2pm