Subscribe to Juxtapoz for 1-Year, Get a Free Book
Juxtapoz // Thursday, 24 Mar 2011
1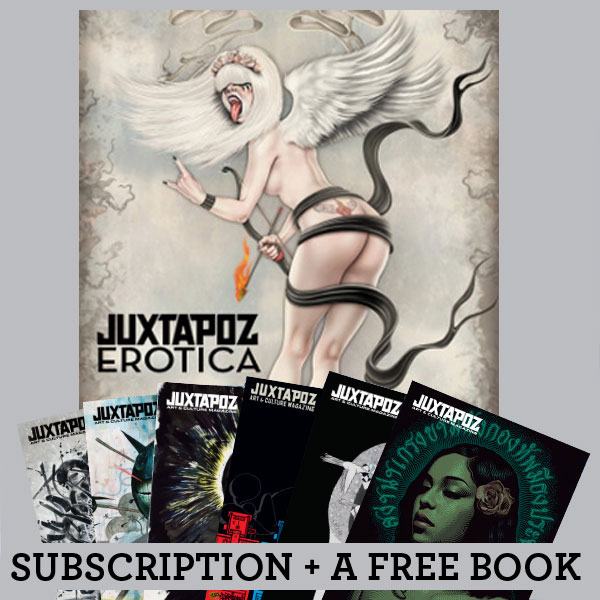 SUBSCRIPTION + FREE Book Limited-time Offer
Subscribe to Juxtapoz and receive your choice of any of our selected books for FREE. You save 58% off the newsstand price and save nearly $30 off any one of our books - including
Erotica
,
Handmade
,
Tattoo
,
Illustration
and more.
This 1 year subscription to Juxtapoz Art & Culture Magazine includes twelve regular monthly issues with the Subscriber exclusive cover + your choice of any book for
$29.99
(Only available to US subscribers).
- OR -
Follow this link to
subscribe to the digital edition
for only
$19.99
a year, less than $1.70 an issue! - read online instantly, download and read off-line - completely paperless and tree friendly!
SUBSCRIBE NOW