Studio Visit x Video with Brett Amory: Indulging in Contemplation
Juxtapoz // Monday, 07 Jun 2010
1
Post Office queues fidget, beep and ring while traffic lights corral pedestrians, runners and Segways into awkward stillness. Brett observes these uncomfortable pauses with camera in hand and oil on the brain. In his paintings, the environment strips away to reveal a lonely soul searching for the next distraction.
Over the past 9 years, Amory has explored these vulnerable moments in his "Waiting" series. His newest show, titled "The Waiting Room," opens this Saturday (June 11) at Thinkspace Gallery for his Los Angeles debut. Check out our studio visit with Brett for a show preview, his drumming skills on blast, and a few honest words. –Kirsten Incorvaia
Kirsten Incorvaia: How did you get into art?
Brett Amory: I grew up skating in Virginia and we used to do contests all over. When I was 16, I snapped my leg in four places so my dad got me a video camera to use while I was in the cast. Later on I didn't have any direction so I was like, fuck it, I'll go to school for motion pictures in San Francisco. Playing music got me connected with a bunch of artists, and I started drawing a bit even though I was really bad at it.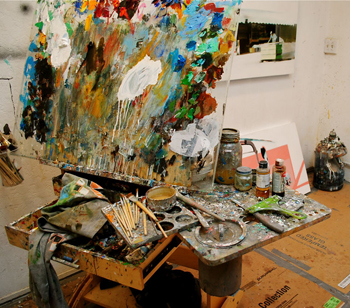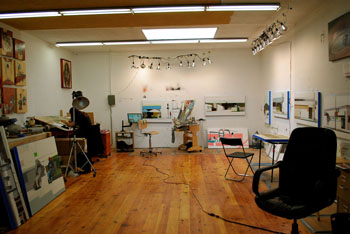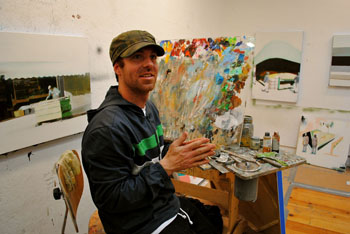 I heard you failed your first drawing class.
I failed my first drawing class. When I took it again, my teacher told me I needed to take workshops to pass. I started going once a day and then twice a day, until I started enjoying it and actually having fun with it. You know when you start having fun with something you get better at it. I just worked really hard at it and got hooked.
Is talent the key to an artist's success?
People recognize talent once you've already accomplished something, they don't see the work you put into it. Talent is bullshit. Talent's only a pinch -- getting good at something is just hard work and practice. The trick is to apply your skill and give it voice -- that's the hard part.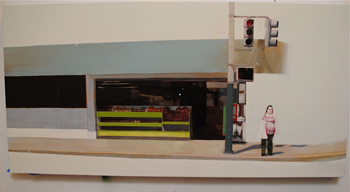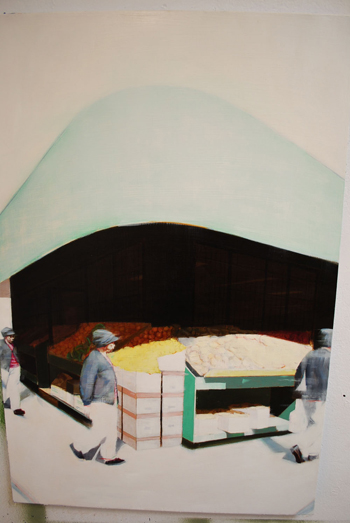 How does an artist find his/her voice?
A lot of young artists get caught up in the scene and don't give themselves time to develop their voice. They look at what's hot and what's selling and what's trendy before they can develop their own style, and they get pigeon holed. You know when you see something that's honest; when someone's really taken the time to develop their work.
How does "The Waiting Room" compare to your past works in the "Waiting" series?
I took a lot of time to experiment before I came up with this theme. This body of work is everything I did in the past tied into one.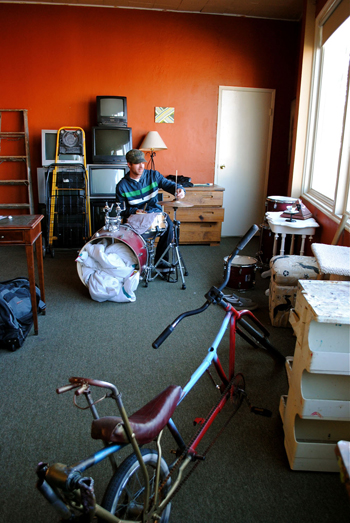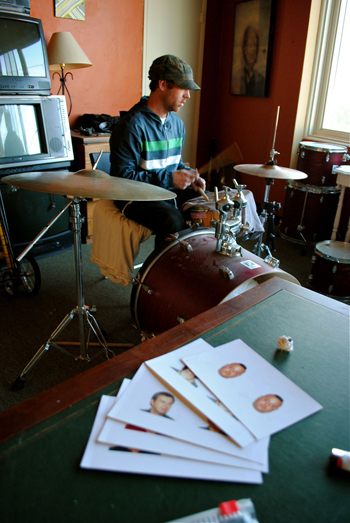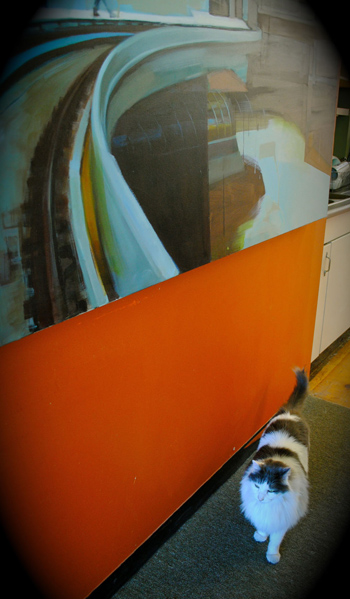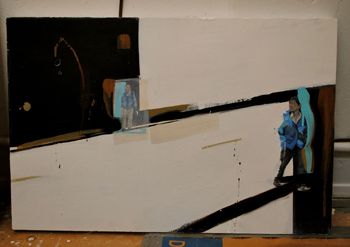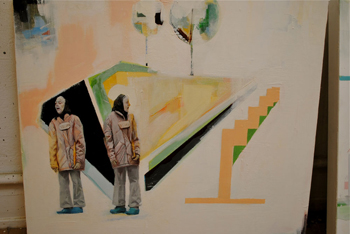 How do you begin each painting?
I start out by taking pictures of people and places. I'm starting to be more drawn to places. Before it was more about the people. Looking for a type of person that had- I don't want to say emptiness- but the same type of feeling. Loneliness.
What's the importance of the location versus character?
I feel like the places carry the same feeling that people do. A lot of time I'll fill my camera up with people, and then with places. I'll see the place and I'll remember a person that has the same feeling, and pair them together.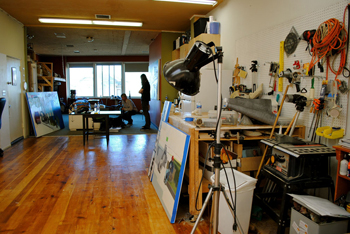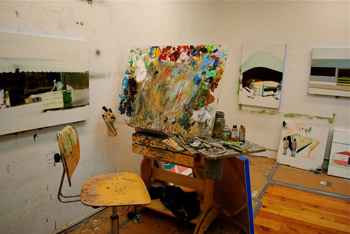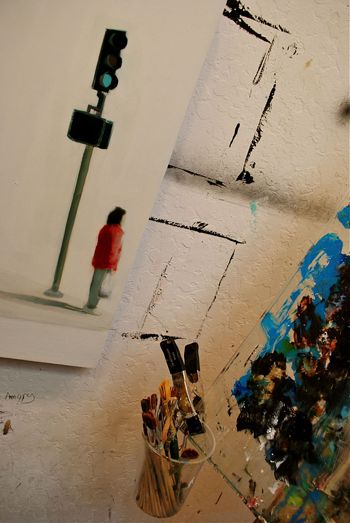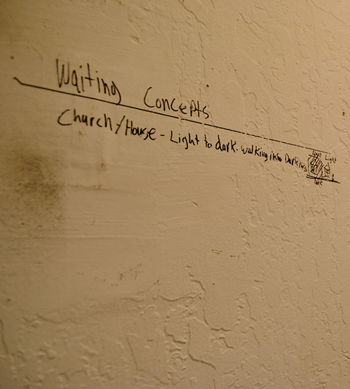 Why do the same characters appear more than once?
I repeat the figure to show the passage of time- these paintings are about the anticipation of the next moment. While waiting around, we're thinking about what we'll do next or what we did yesterday or that fight with our girlfriend. Otherwise we're preoccupied with our little gadgets, like looking at our iPhone or talking on the phone.
What is the thought process behind this series?
People are afraid to leave the house without their phone now and ten years ago it wasn't like that. Electronics get smaller and people are more and more occupied with them. People are afraid to be with their own thoughts.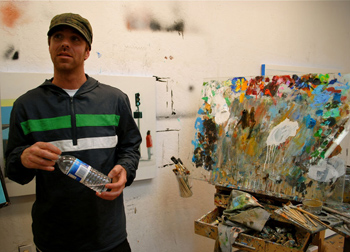 Brett Amory: The Waiting Room
Thinkspace Gallery
June 11th - July 2nd
Opening Reception: Friday, June 11th 7-10pm
More info at www.thinkspacegallery.com
Visit Brett Amory online at www.brettamory.com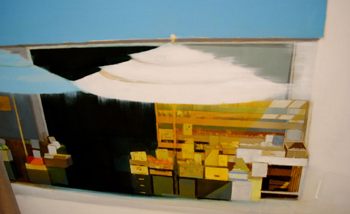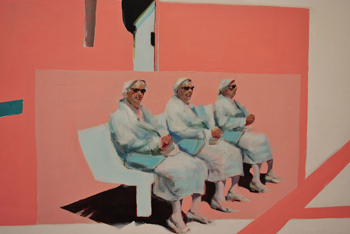 Photos by Jamie Foster.
Read our Back Talk with Brett Amory here.