Studio Visit with Mars-1 and Doze Green
Juxtapoz // Wednesday, 01 Dec 2010
1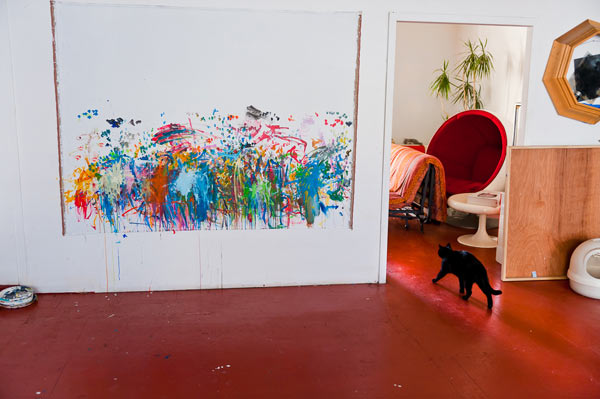 Our good friend and
contributor Shaun Roberts
spent significant time with two San Francisco-based artists, Mars-1 and
Doze Green
recently as the two were working on some collaborative work. Both Mars and Doze (Jux cover artists from Feb 2008 & 2009, respectively) had painted the new Lower Haight mural in SF, along with Jeremy Fish, Ericailcane, and David Choong Lee, amongst others.
Here is what Shaun Roberts wrote to us about the experience:
Recently I was invited to Mars' studio in the Lower Haight area of San Francisco to document his collaboration with the legendary Doze Green. Watching them put brush to canvas on day one I was surprised to find out that it was their very first collaboration, right from the beginning they had established a flow that looked as if they had been working together for ages. Red wine, acrylics and Doze's eclectic iTunes playlist quickly moved us into midnight where his lectures on Archimedean geometry, the Metatron and other ancient gods peppered the focused sessions of painting.
All photos by Shaun Roberts.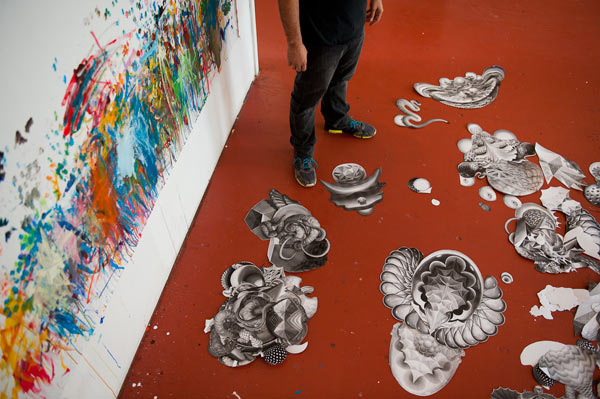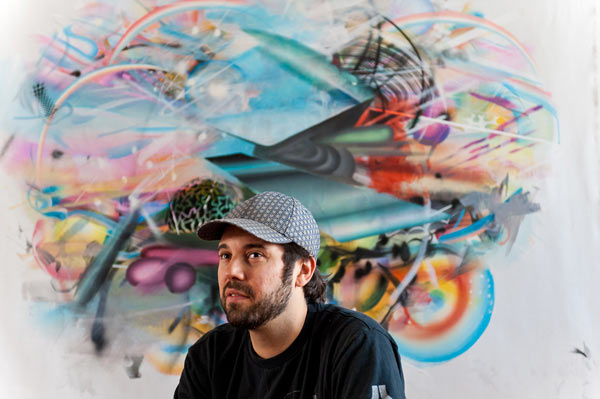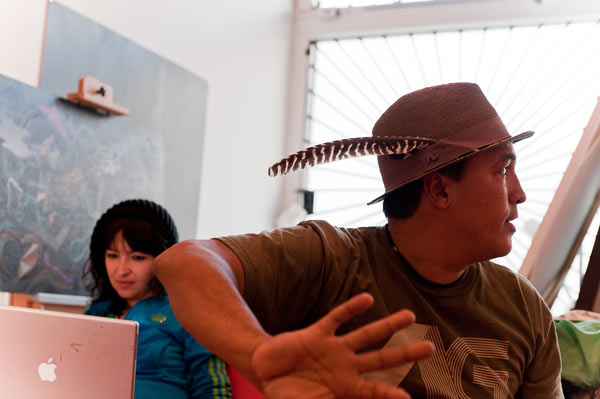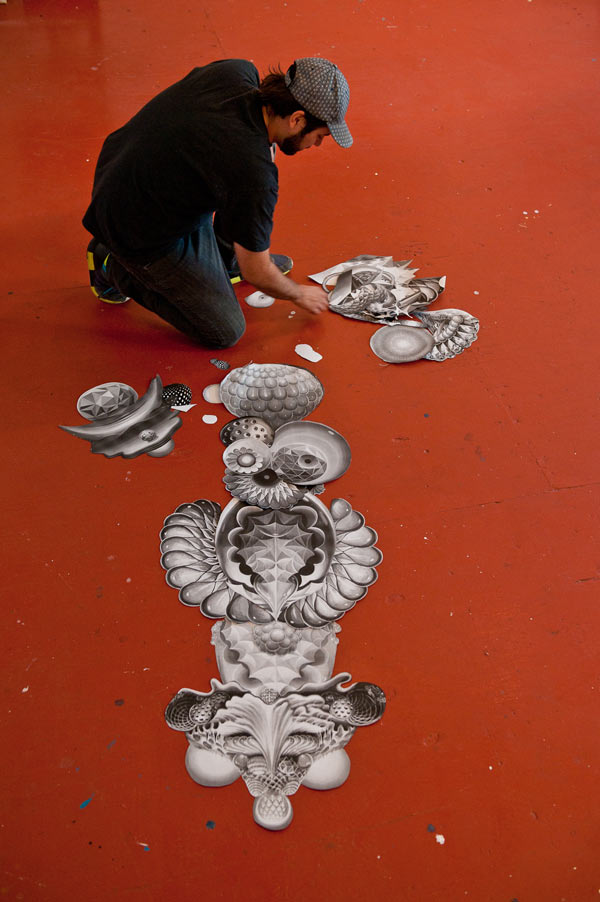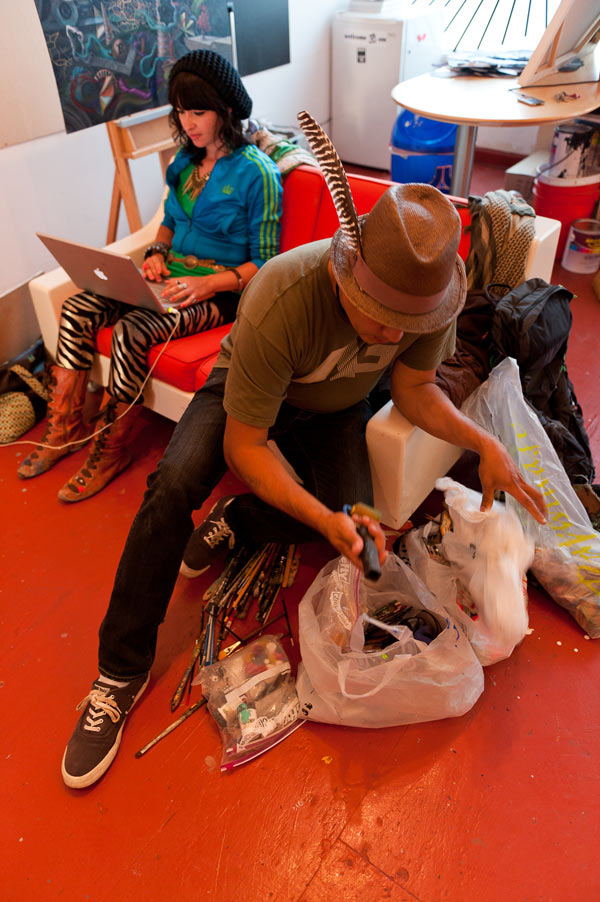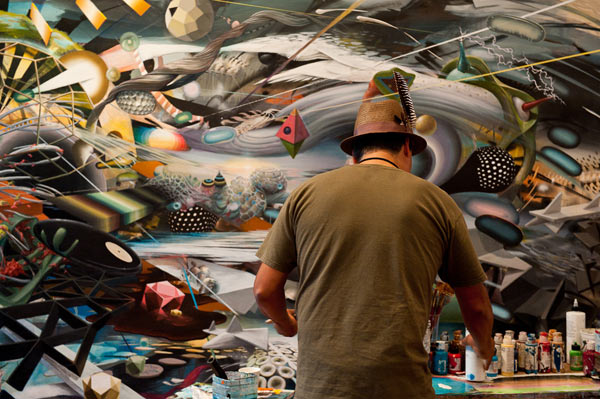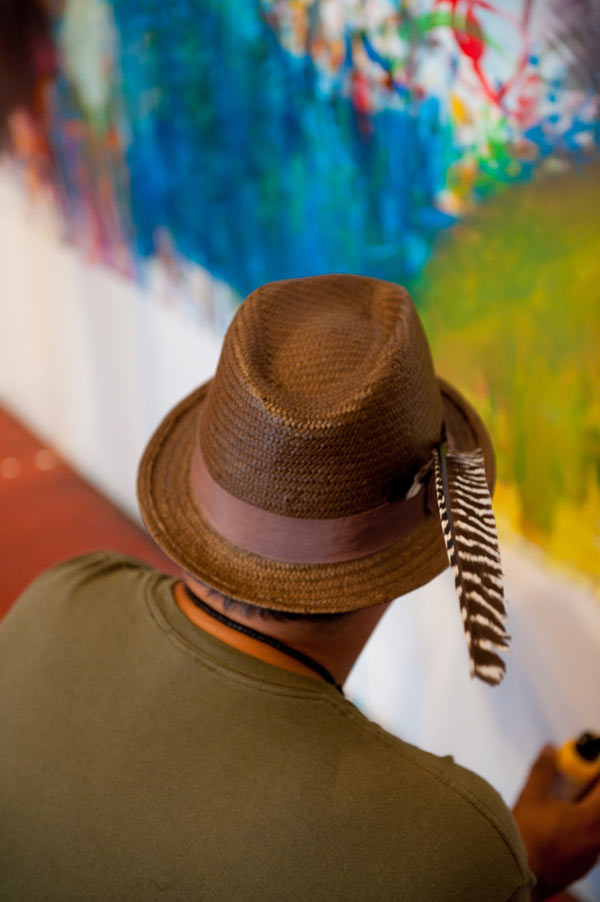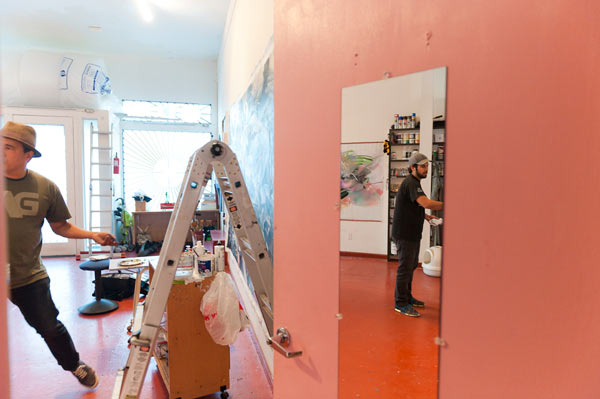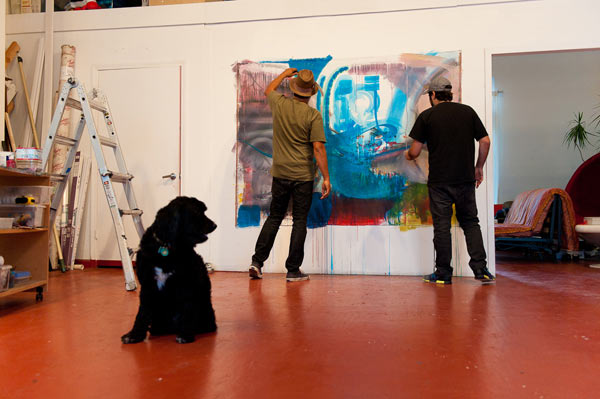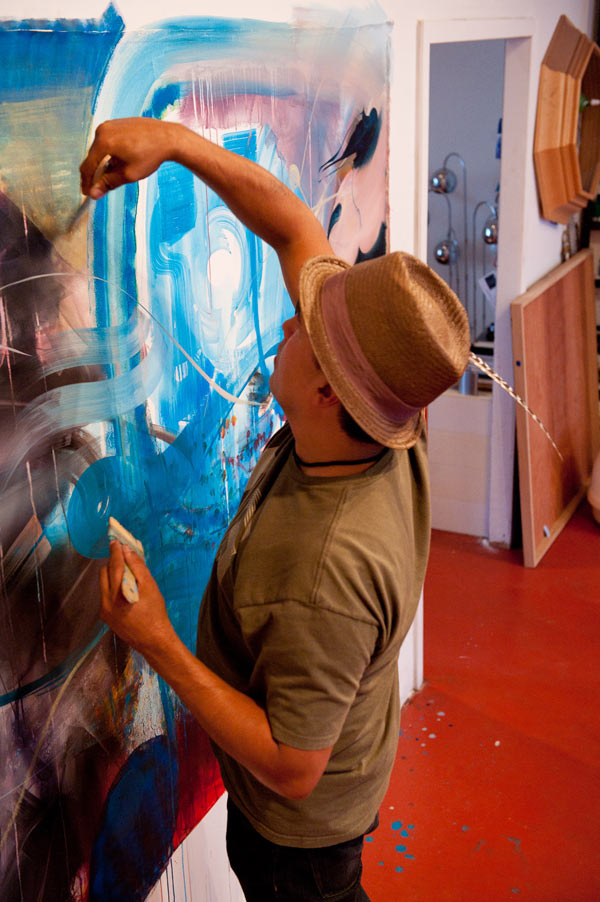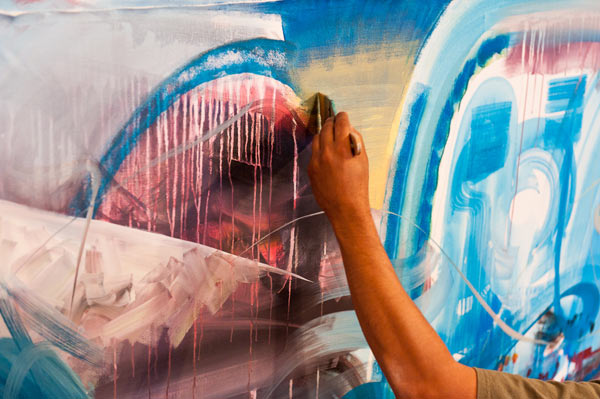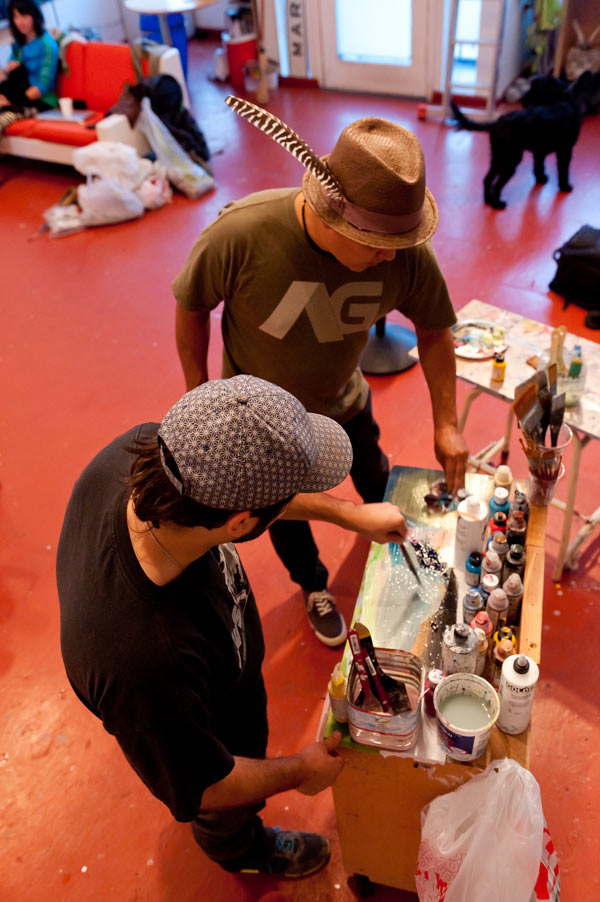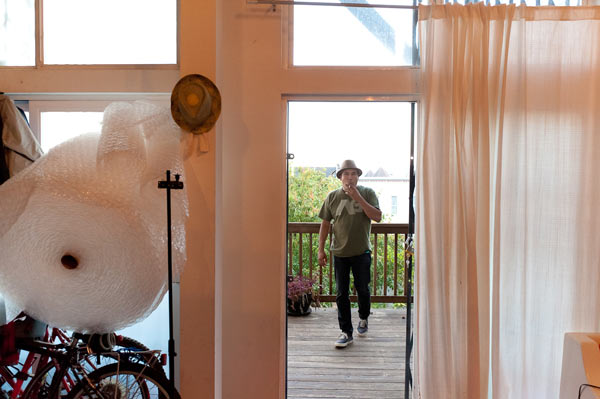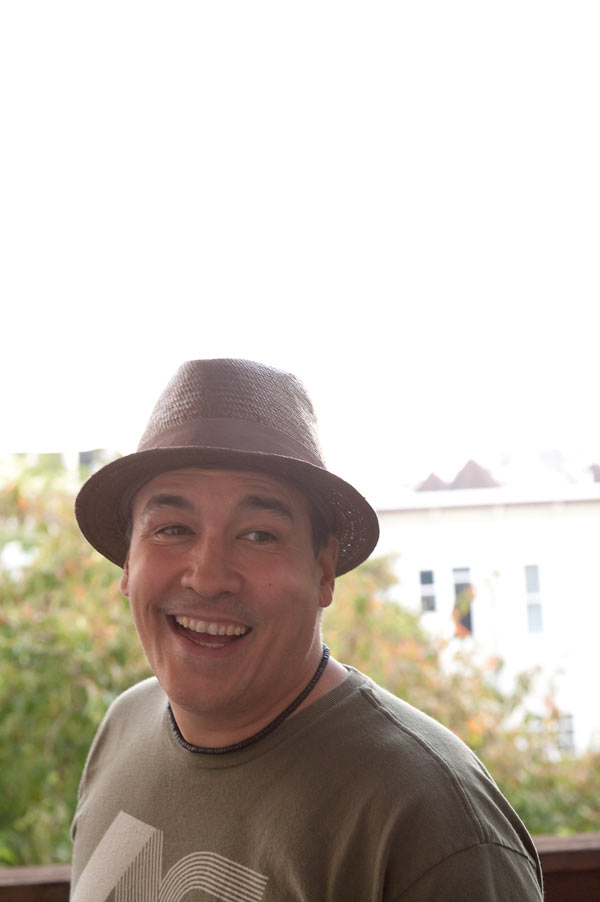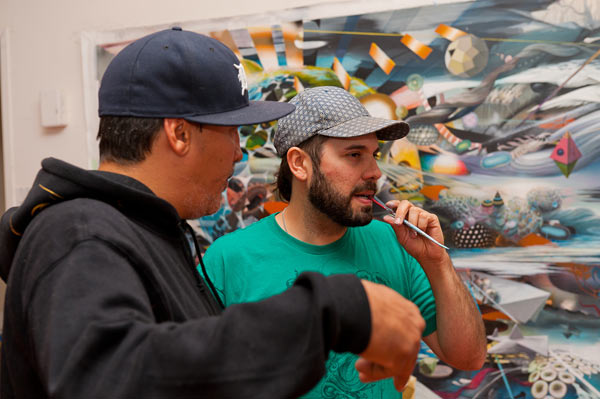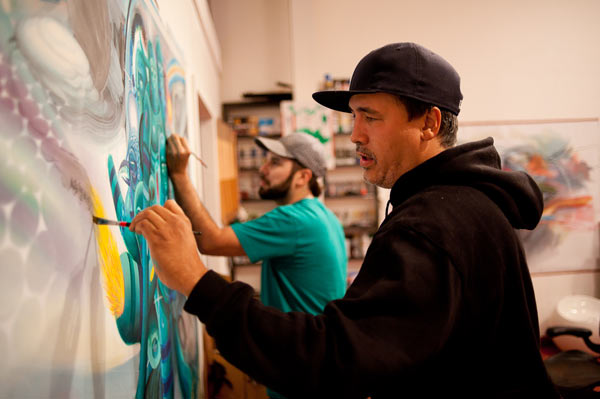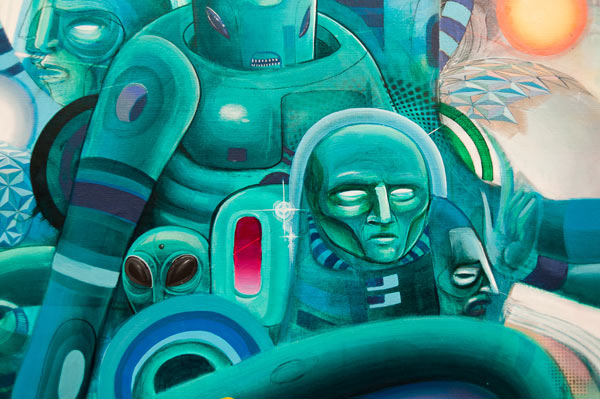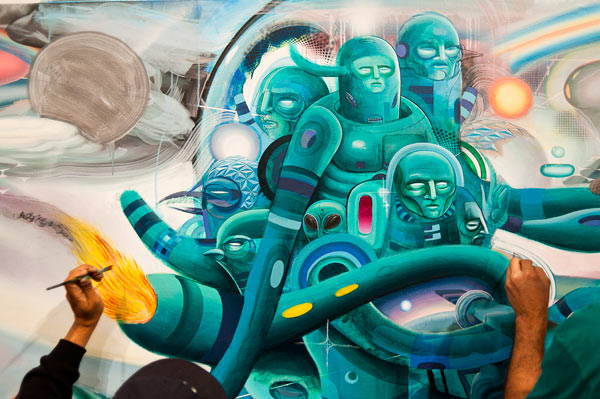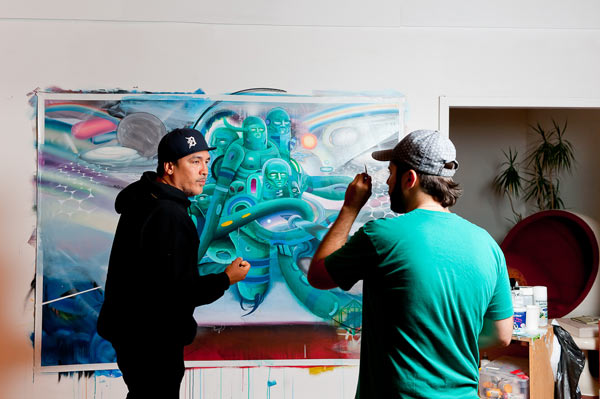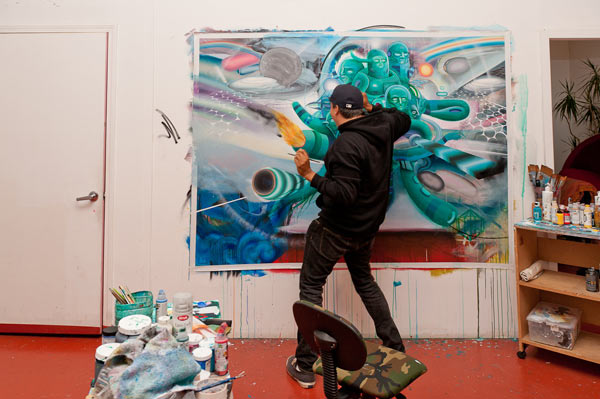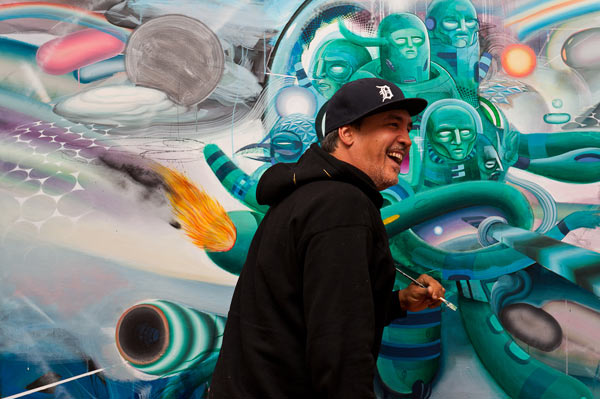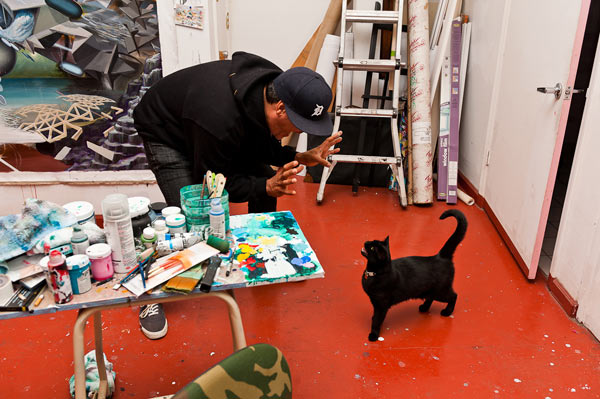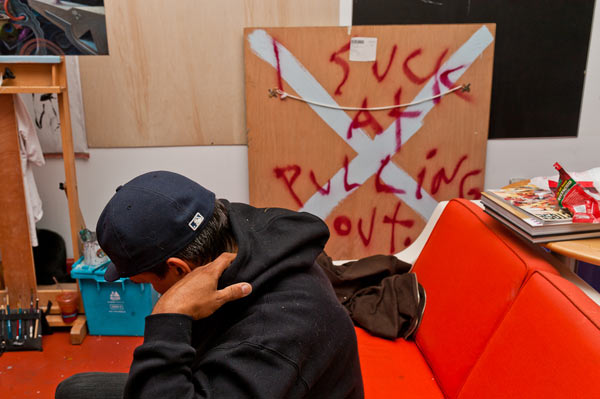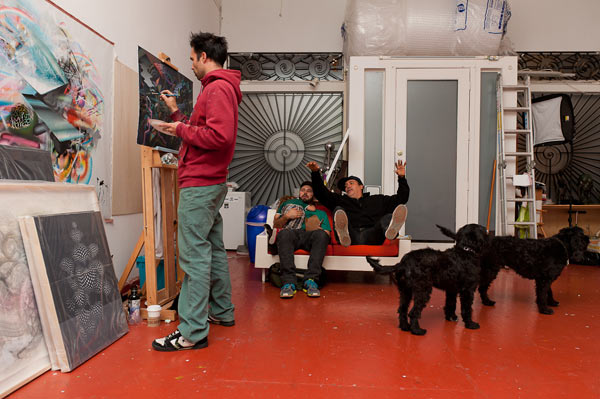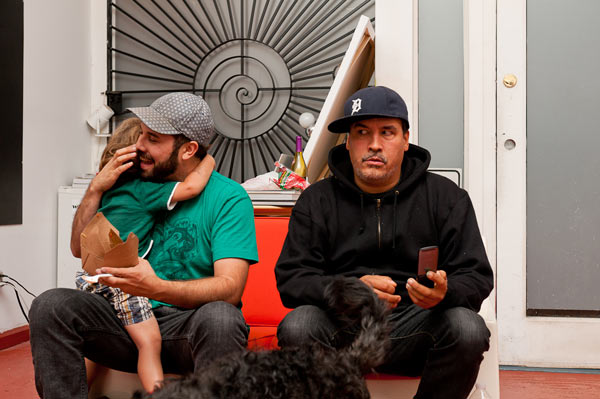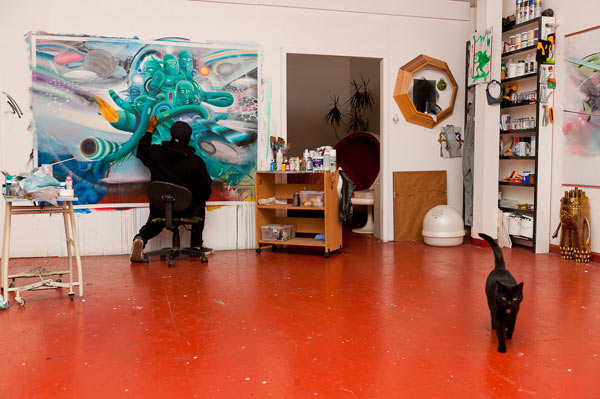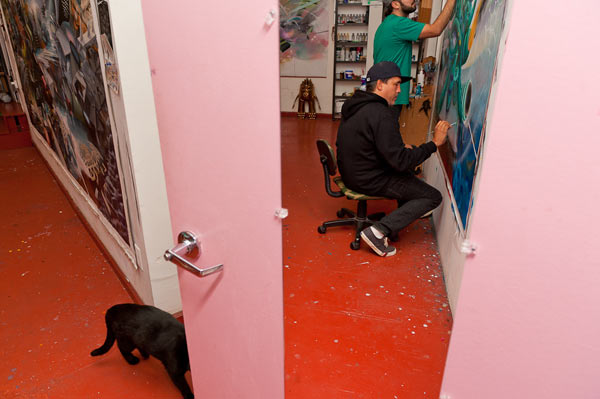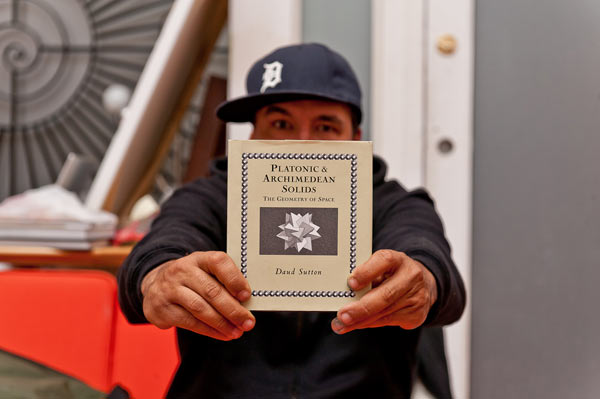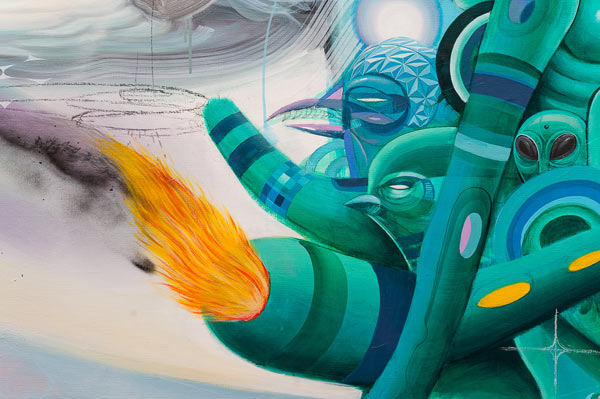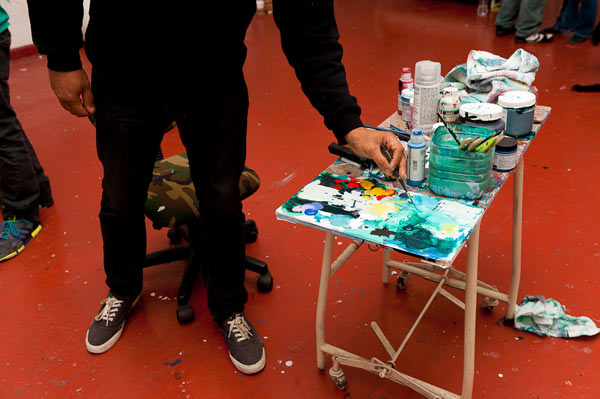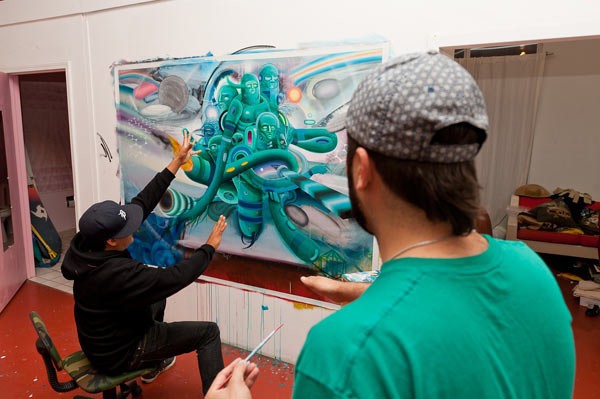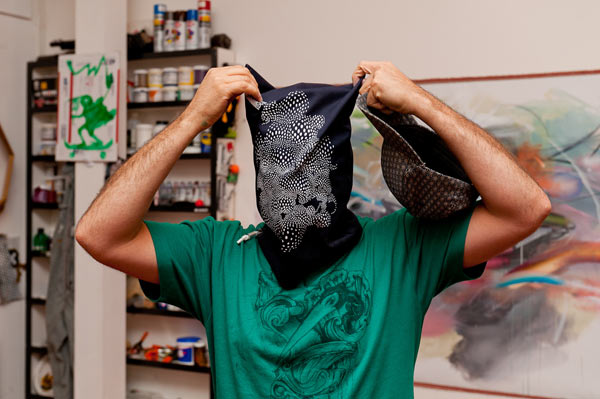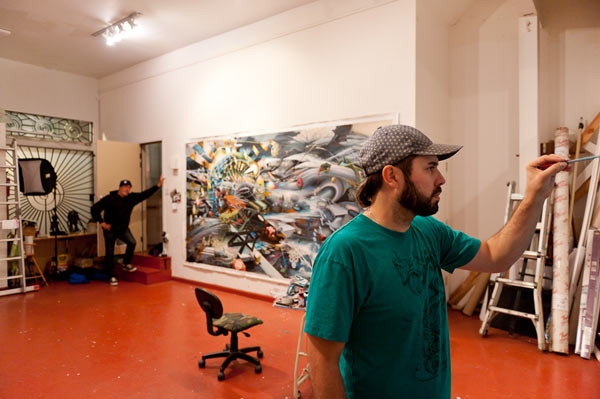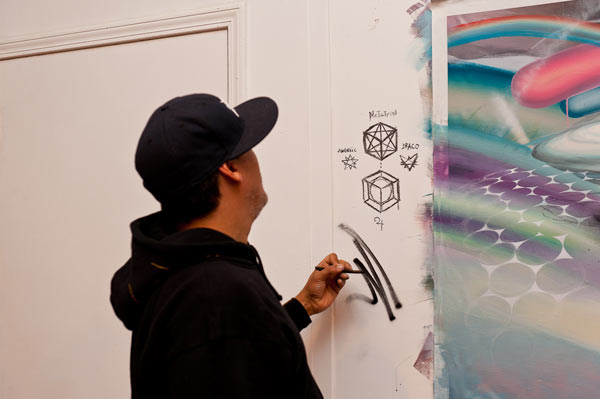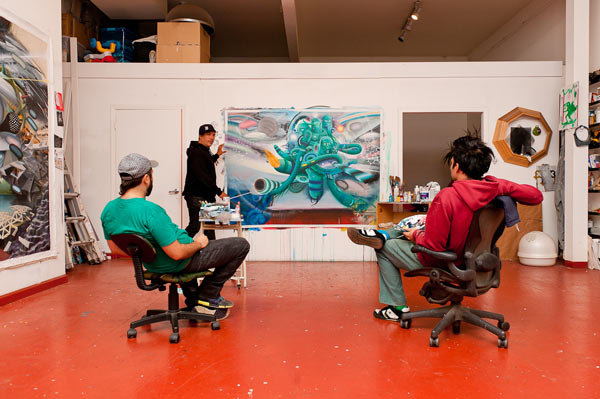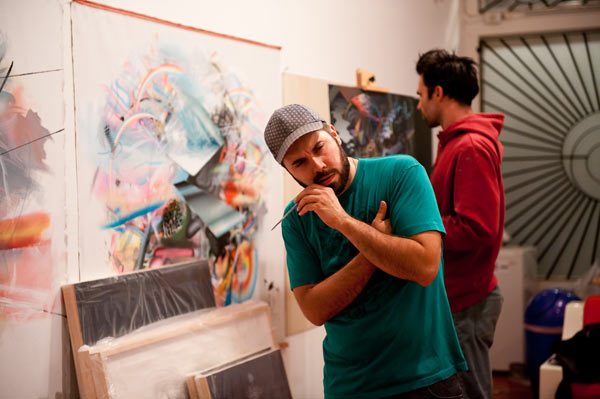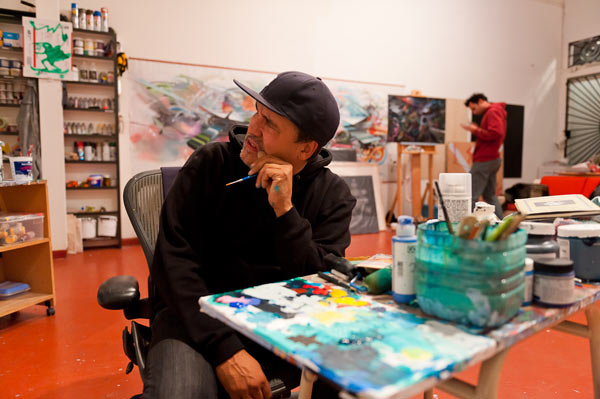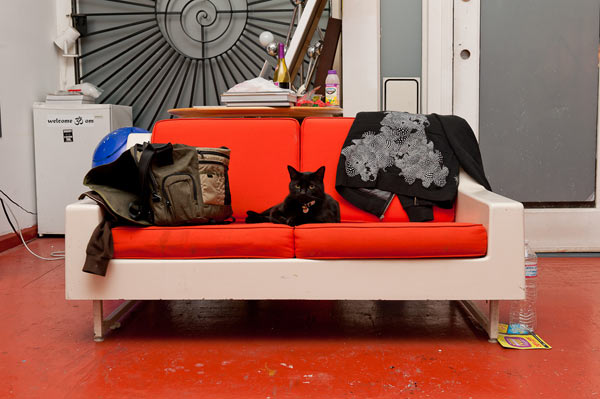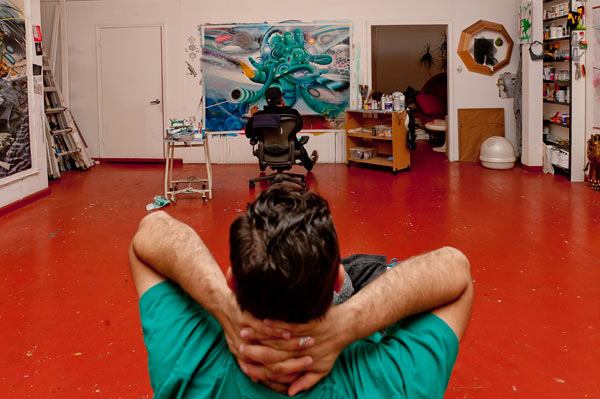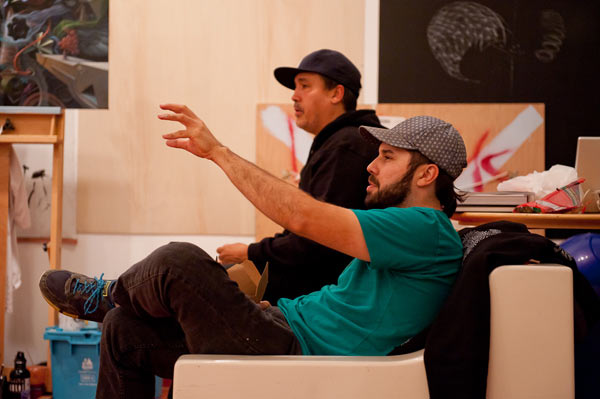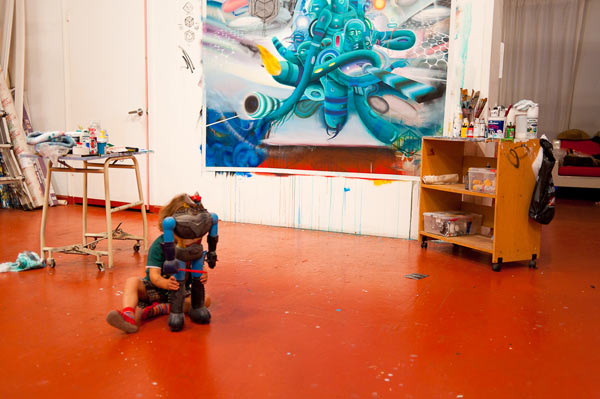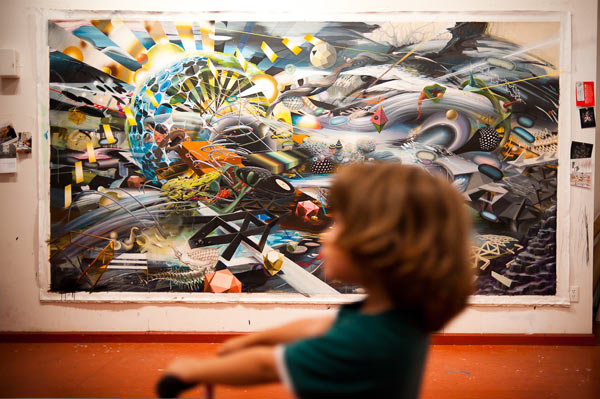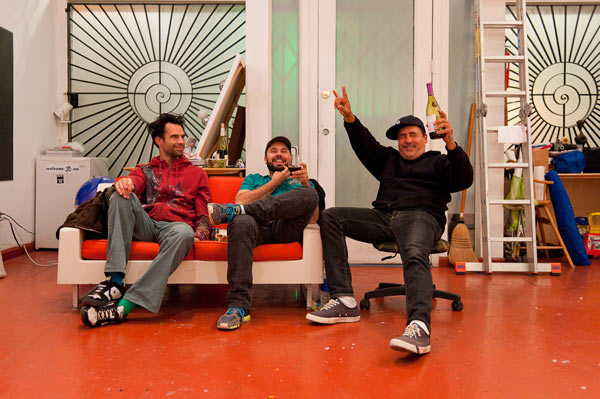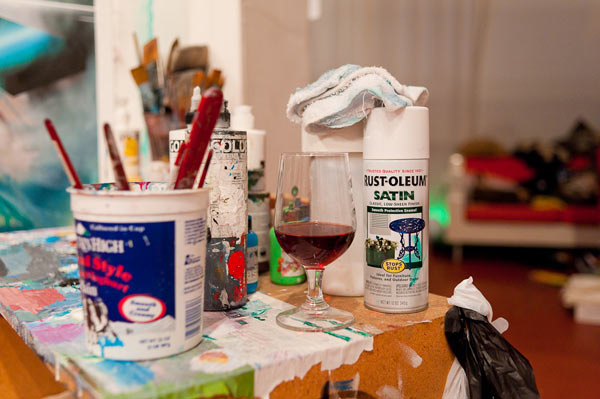 http://www.shaunroberts.net/
http://www.dozegreen.com/
http://www.mars-1.com/