Street Artists Work with the Authorities For Neighborhood Beautification
Juxtapoz // Sunday, 27 Dec 2009
1

Normally, street artists are relegated to illegal or undercover efforts to get their work known - very rarely do they get the opportunity to work together with the municipalities and property owners to transform a neighborhood.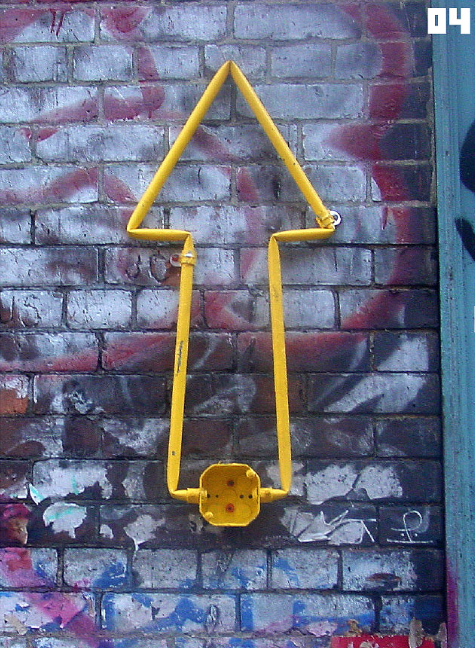 For the past 15 years, Skewville has been making street art throughout New York City, hoping to get the opportunity to transform an entire neighborhood using street art.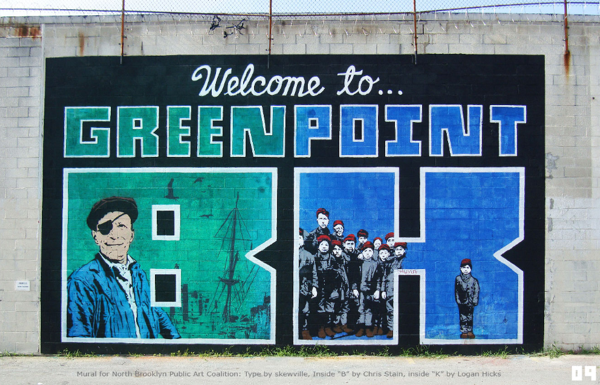 Having lived in Bushwick for years, they have seen many derelict houses and lots in the neighborhood that could be beautified and turned into street art space for local artists in the community. There are signs that can be made for local businesses in the same style. All of these things are part of their vision to transform Bushwick using street art.
Skewville proposes to establish a new park on an underused street in the neighborhood where other street artists can participate in the work, thus cultivating a spirit of generosity and community collaboration.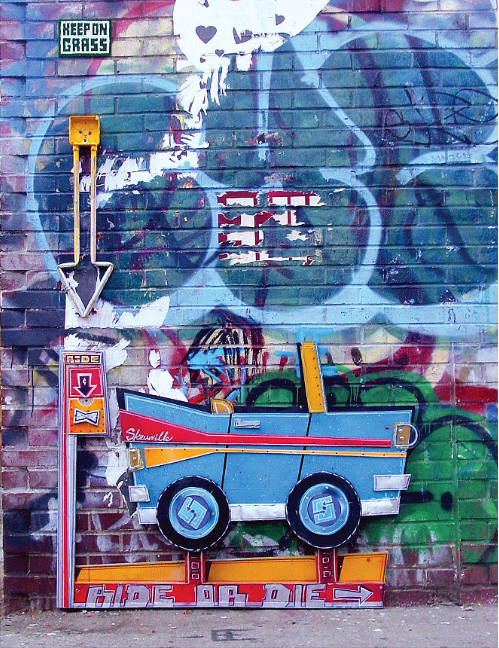 A bit of background on the artists, if you aren't familiar: Skewville was founded in 1996 by Ad Deville and his twin brother Droo. They pioneered the off-the-wall 'street art' movement with their infamous sneaker toss campaign. Their sneaker mission became known worldwide, in over 100 cities around the world. With the help of street artist Pufferella, they founded the first gallery for Street Art, The Orchard Street Gallery in Manhattan's Lower East Side, and then moved to Bushwick to start the Factory Fresh Gallery to showcase the freshest names and ideas in Street Art.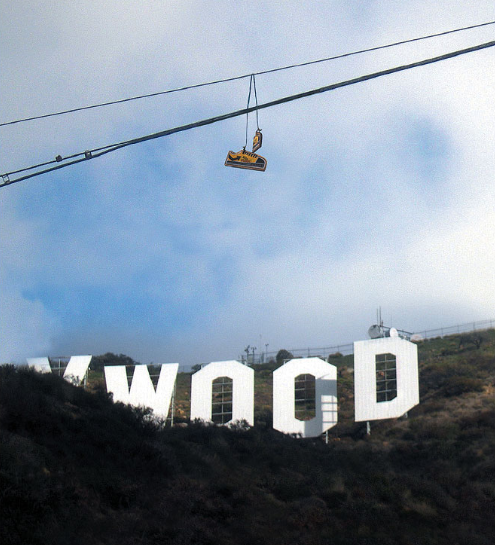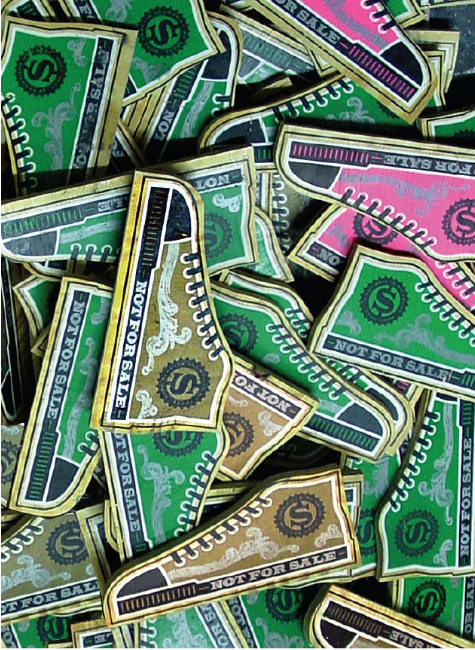 Skewville says that street art's association with illegality can be modified and used in affiliation with government organizations to change a place for the better. Focus once set on barbed wires above the wall, and accumulated trash by the water is now funneled towards art, attempts to decipher its meaning, and hope that the promised projects for the Bushwick neighborhood will be as successful. The difficult times remembered in today's economic crisis have borrowed the utilization of hardships as a source of inspiration to renovate today and promise tomorrow.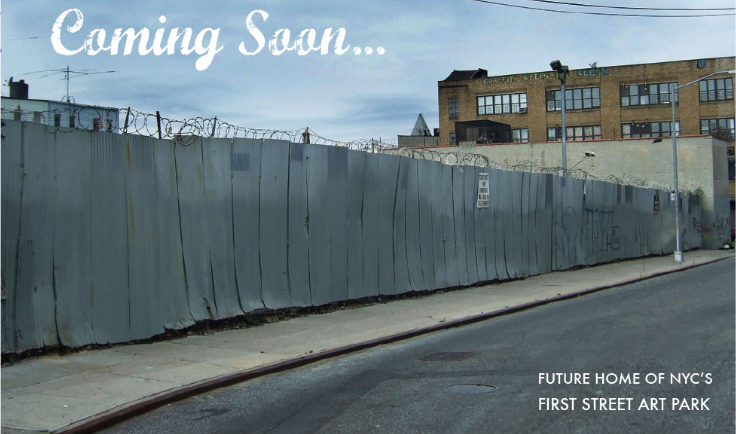 Via trustart.org
Read more about Skewville, including a pictoral history of the duo and their work, here.