Stop Motion: The Modern Dance by Rogier Wieland
Juxtapoz // Wednesday, 21 Nov 2012
1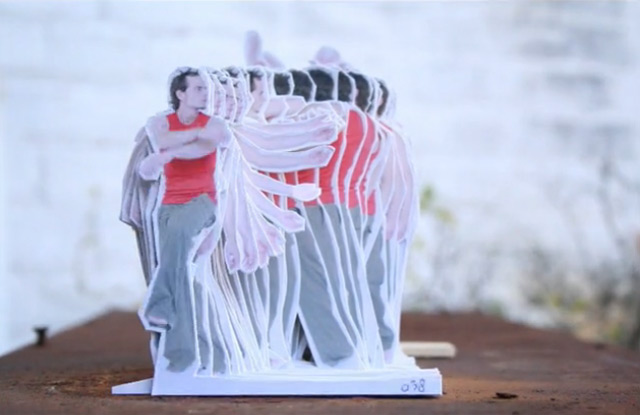 Video stills, to cardboard cutouts, to stop motion video. Although perhaps we may not have the biggest opinion on modern dance, or even the great critical eye, Rogier Wieland's work in this stop-motion is fantastic, and we can only assume time-intensive. Some of the scenes of waving arms must have taken days!
We added another on the bottom. (via
ThisIsColossal
)
The Modern Dance from Rogier Wieland on Vimeo.
The Audience from Rogier Wieland on Vimeo.