Steve Powers "Days" at V1 Gallery, Copenhagen
Juxtapoz // Wednesday, 04 May 2011
1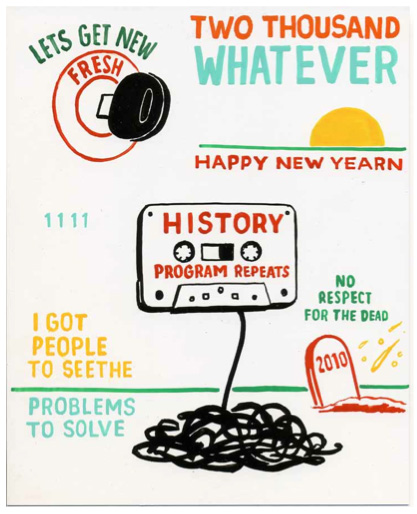 Steve Powers taught us
a lot at MOCA
. Most of which we can't mention in digital print because of the kids. But what we can mention is that Steve "ESPO" Powers will have a solo exhibition,
Days
, at
V1 Gallery in Copenhagen, Denmark
, opening Friday, May 6.
V1 writes, "In more than 60 new works, created over the past year, Powers engages the complexities of everyday life, in a poetic, reflective, humorous and distinctive tone. From the beginning of his career he has developed a visual language, often works painted with One Shot enamel paint on metal, which is equally fragile and authoritative.
In Days, Powers comments on mundane issues like, always running late, being lonely in a relationship, the trials and rewards of love, a text reads: NOW THAT WE ARE HERE – NOWHERE ELSE MATTERS. Another work dryly states in pale green, pink and yellow letters: I PAID THE LIGHT BILL JUST TO SEE YOUR FACE. Other works comment on the human condition: TO BE HUMAN IS TO BE BLESSED WITH FORGET - or the self-referring work: MY DAY JOB IS TO DRAW CONCLUSIONS.
In many ways Days feels like reading Steve Power's personal diary. His work seems to remind us, to reflect on our everyday life as both individuals and society. That in our daily encounters with each other, as fellow humans, friends, enemies, lovers or both, the real magic is in the mundane."
http://www.firstandfifteenth.net/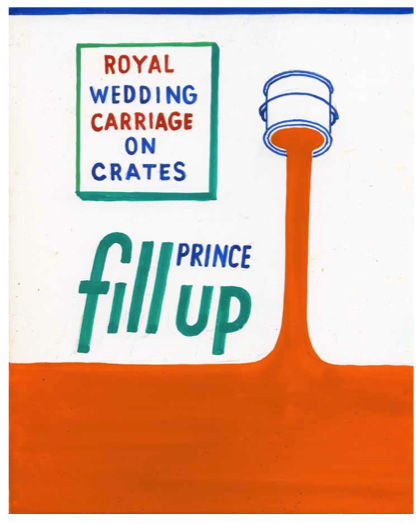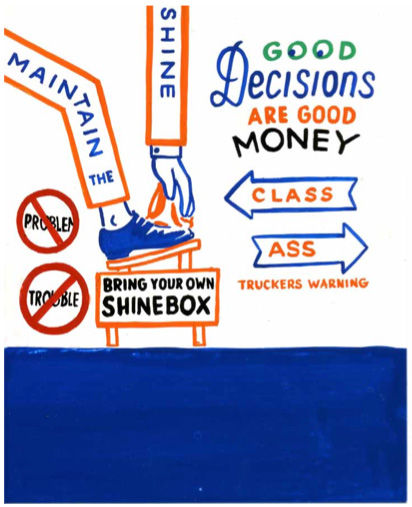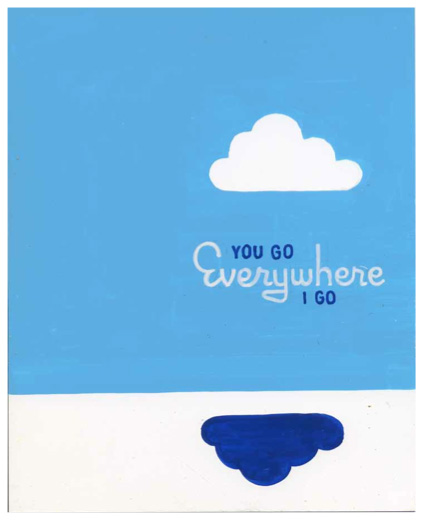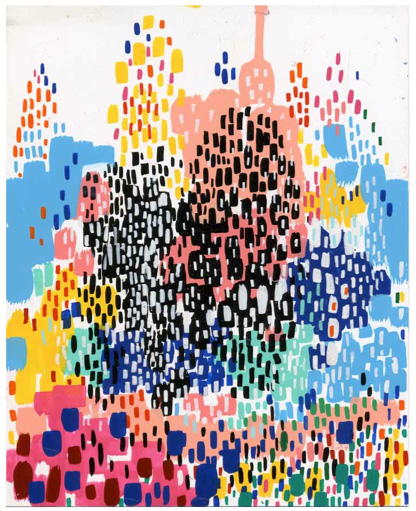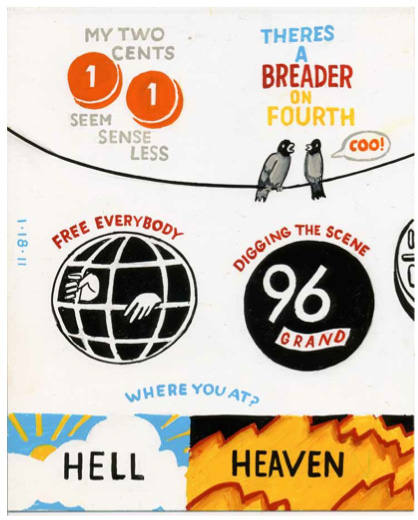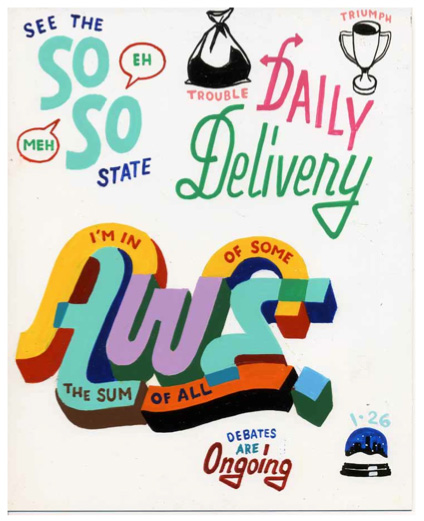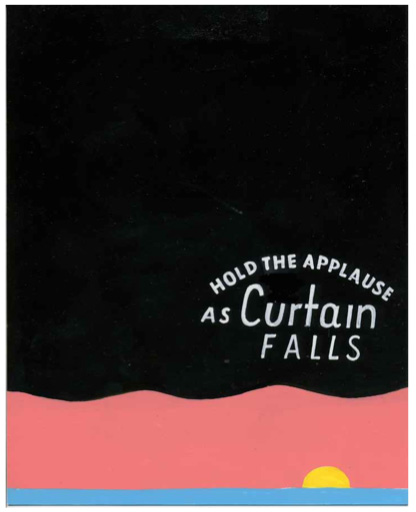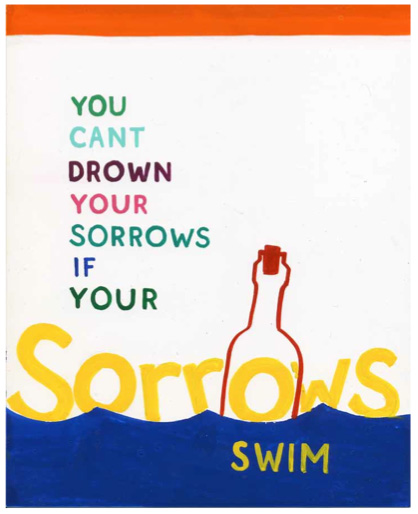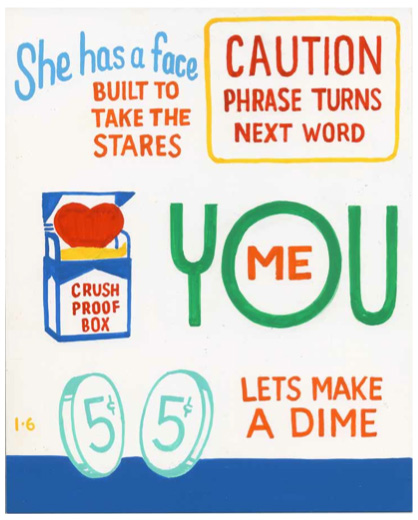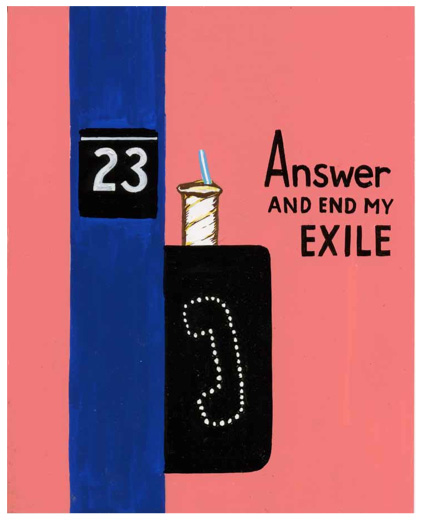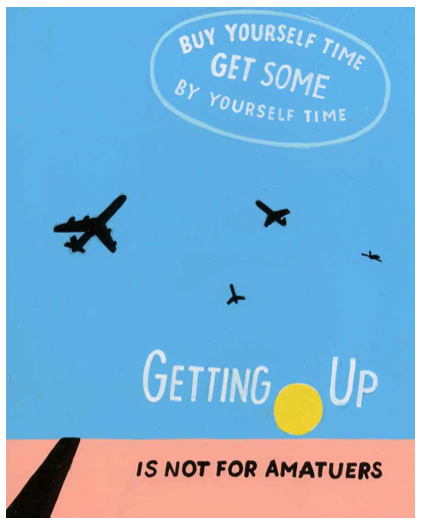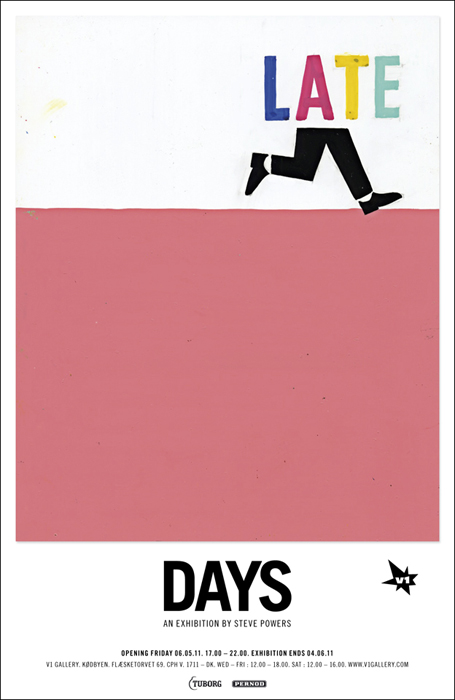 via Curated.

Steve "ESPO" Powers
Days
May 6—June 4, 2011
V1 Gallery
Copenhagen, Denmark