Steve Martin's new book "An Object of Beauty" in stores now
Juxtapoz // Wednesday, 24 Nov 2010
1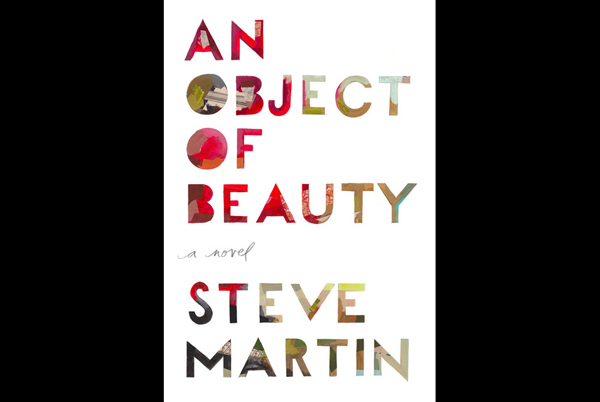 Why are we telling you this? Why does Steve Martin's new novel,
An Object of Beauty
have relevance to you? First, it is about the art collecting world. Second, it is about the high-end art collecting world. Third, there is a character, Pilot Mouse, that seems based on Banksy. And fourth, Steve Martin himself used to be an avid art collector.
And you know what? You need gift ideas. The time of year is nigh.
We did a little research on the subject, and found that Steve Martin, as well as being an author, musician, writer, playwright, and artist, was a major art collector who sold an Edward Hopper painting at Sotheby's for $26.8 million in 2006. He doesn't buy now because he says the market is out of his reach.
"Every collector eventually gets priced out as inflation takes hold," he said. "A really great painting today costs over $20 million." (
ArtDaily
).
The book is about this idea, and who the players are involved who control and live in this world.
That is why we are telling you: art book, holiday, intrigue. Do it for yourself.