Image Gallery
"Stateside" by Lisa Sanditz
Juxtapoz // Monday, 10 Oct 2011
1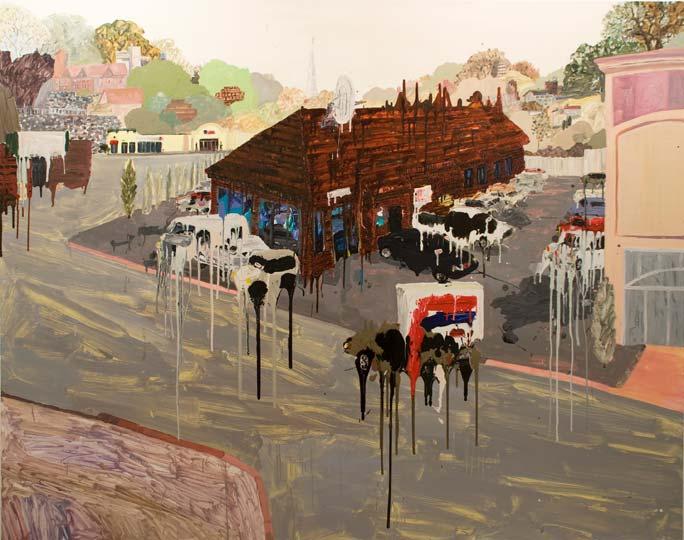 After taking on an ambitious and politically charged series of paintings surrounding the complicated commercial relationship between China and the United States, painter Lisa Sanditz decided to approach something more close to home, doing a series of plein air paintings around her upstate New York home. This led her to investigate some other areas around the United States.
For example in her painting "Silverlake Reservoir," she is inspired by this odd man-made lake that is responsible for supplying Los Angeles with its drinking water. The reservoir is an odd phenomenon filled with 400,000 black balls to inhibit the growth of carcinogenic substances within the drinking water. The other paintings in the series tackle strange components of American life and culture that are tied to our troubled economy.
The work emphasize the painterly interpretation of the landscape and cityscape, abstracting space and form as a means for interpreting these scenes.
http://www.lisasanditz.com/