Staple Art by Baptiste Debombourg
Juxtapoz // Saturday, 05 Feb 2011
1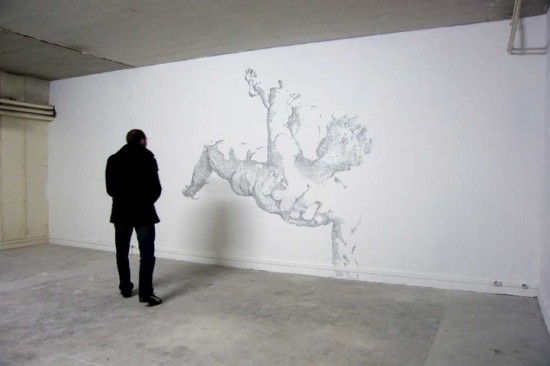 Just a quick search about French artist
Baptiste Debombourg
, and we saw this incredible "staple art." That is right, fully formed figurative art made with staples. Debombourg has created some very impressive works in the past, but this is our favorite.
We have been finding out about unique art projects like this over the past month, but this is something unique.
Debombourg says of this project:
The protagonist Icarus, the Mannerism of the Renaissance and the symbol of sublime power Air Force One (the official plane of the President of the USA) are the main points in this work. The combination of pathos, beauty and unnatural movement of Italian Mannerists, is concealing some kind of aggression.

Is it why this "Superman" is directly flying down the earth?

Here tackers are used as a material and a media, which are playing with the contemporary agression and the profane utility of the everyday life.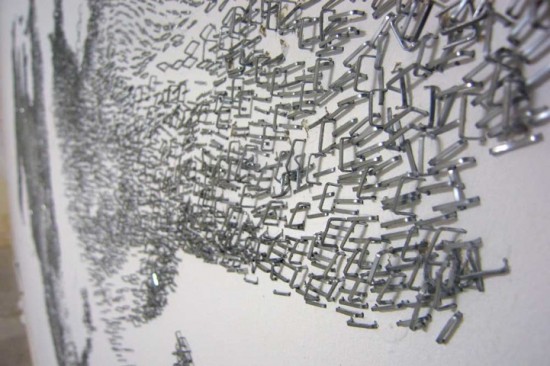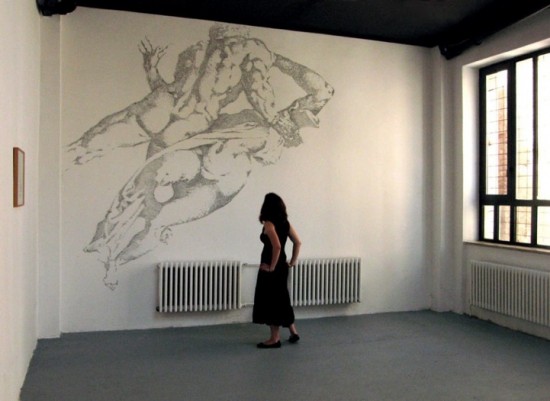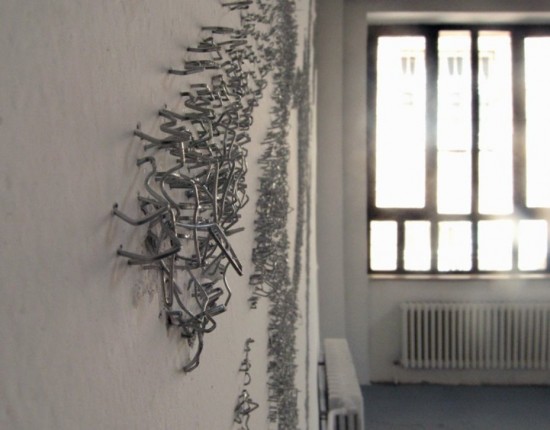 http://www.baptistedebombourg.com