STAGES: A Lance Armstrong Production in Miami
Juxtapoz // Monday, 07 Dec 2009
1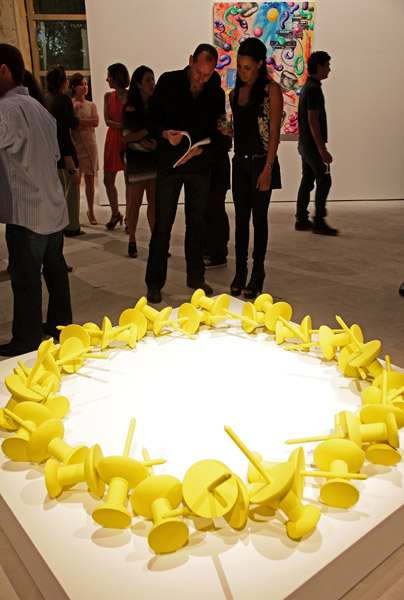 Lance Armstrong and Nike's traveling production of STAGES debuted gracefully in Miami last night featuring an impressive array of renowned artists dedicated to expressing the LIVESTRONG message.
The opening was overflowing with participating and supporting artists. Shepard Fairey and his wife Amanda were handling the beats at the DJ booth and Lance Armstrong was in the house greeting fellow art lovers and supporters.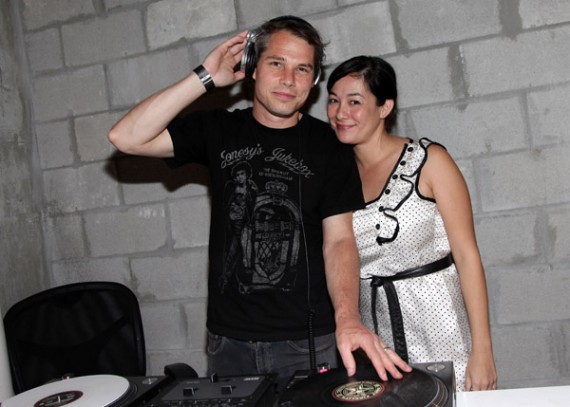 Shepard and Amanda Fairey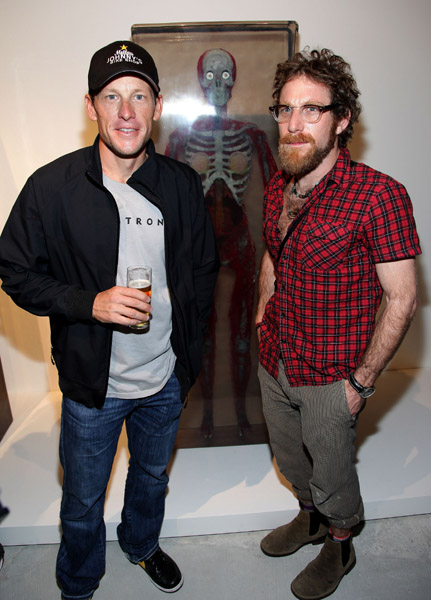 We had the chance to catch up with the Clayton Brothers, Liz McGrath and hubbie Morgan Slade, Tara McPherson, Natalia Fabia, Gary Baseman, Mike Shine and his son, Juxtapoz' Greg Escalante and countless others.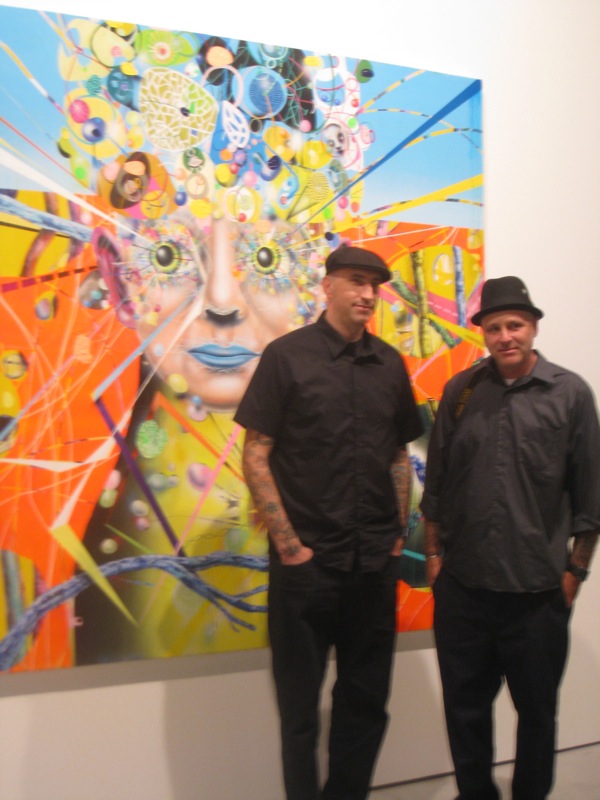 The Clayton Brothers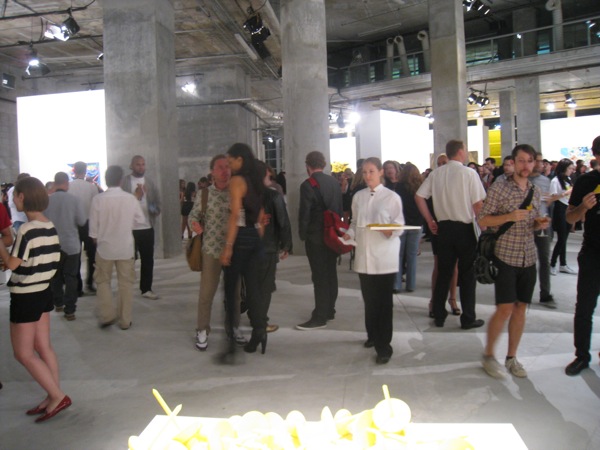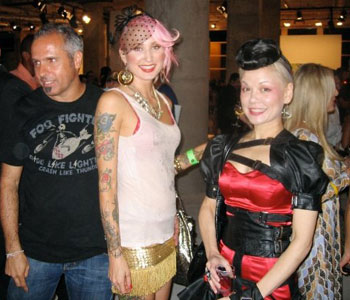 Gary Baseman, Natalia Fabia, Liz McGrath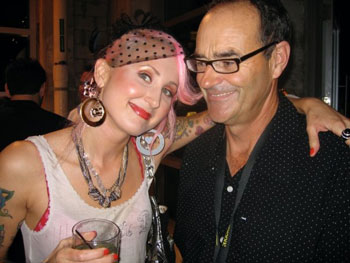 Natalia Fabia and Greg Escalante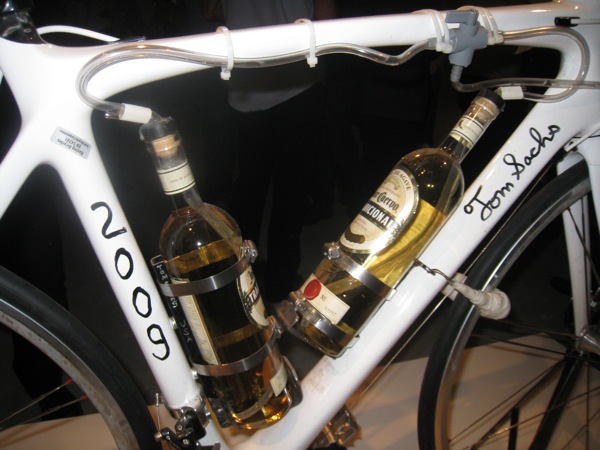 Tom Sachs, Tequilla Bike

Bradford James Cox, i.e. Atlas Sound, provided a beautiful musical accompaniment to the art viewing activities (check out our video content of his performance here). The high walls and empty space created beautiful acoustics and played to an enthusiastic crowd.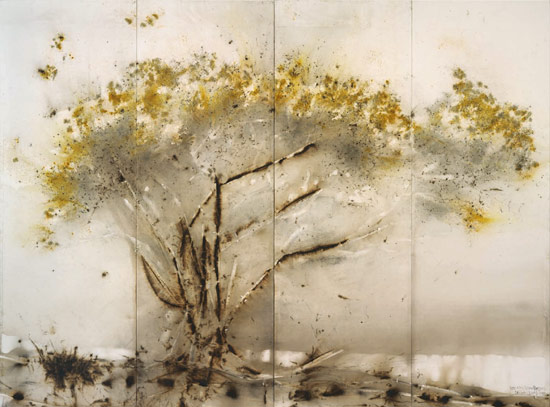 Cai Guo-Qiang. Gunpowder on paper, mounted on wood as a four-panel folding screen, 230cm x 310cm.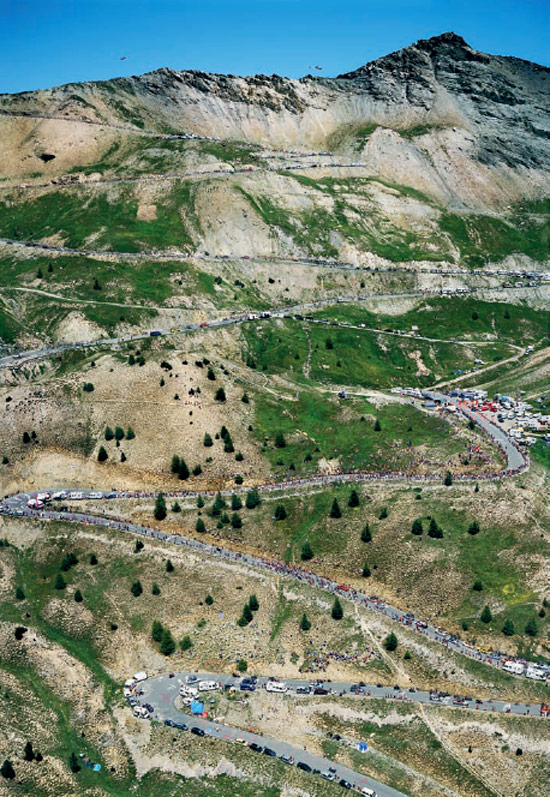 Andreas Gurskey, photo of Tour de France, 2006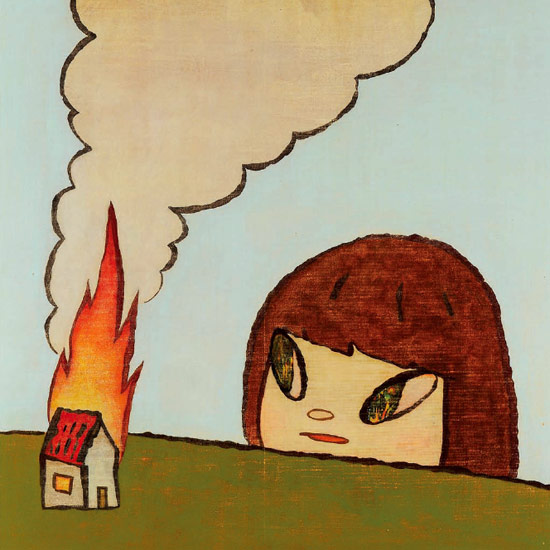 Yoshitomo Nara
Almost as impressive as the dazzling art on display was the offering of free-flowing, delicious beverages (Stella Artois, Mojitos, red and white wine) and gourmet appetizers.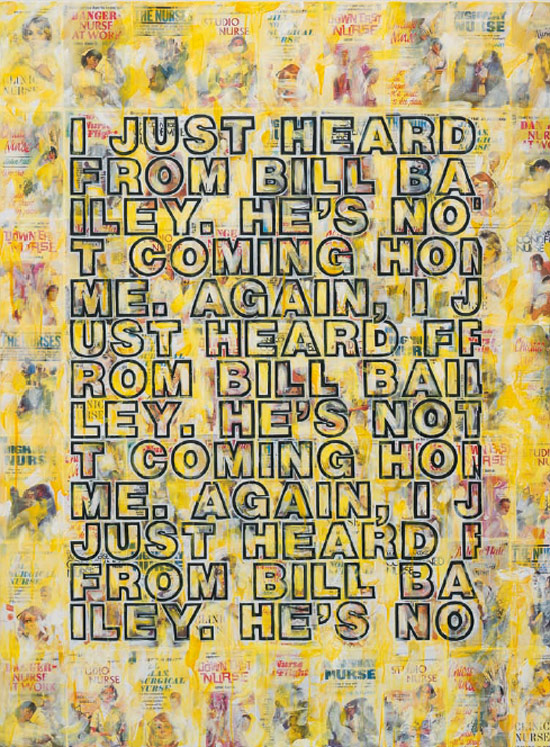 Richard Prince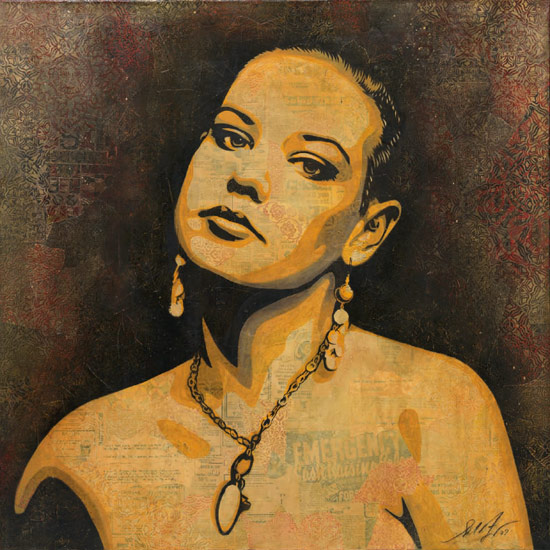 Shepard Fairey
Artists included in the exhibition are: Cai Guo-Qiang, Rosson Crow, Jules de Balincourt, Dzine, Shepard Fairey, Futura, Andreas Gursky, KAWS, Geoff McFetridge, Yoshitomo Nara, Catherine Opie, Os Gemeos, Erik Parker, Jose Parla, Raymond Pettibon, Lari Pittman, Richard Prince, Ed Ruscha, Tom Sachs, Kenny Scharf, Eric White, Christopher Wool, Dustin Yellin and Aaron Young.
For more info on STAGES, visit their website here.