Souther Salazar, Van Arno, and Haroshi at Jonthan LeVine Gallery
Juxtapoz // Monday, 11 Apr 2011
1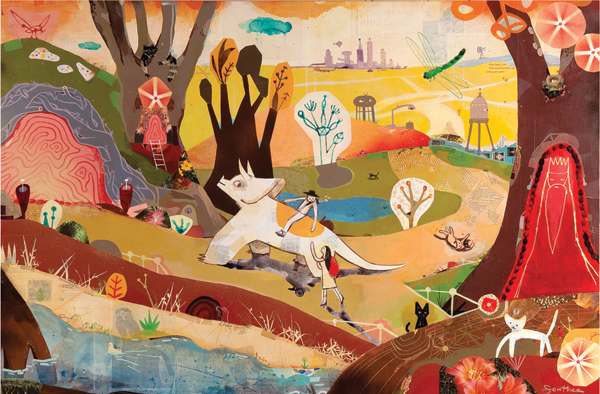 Jonathan LeVine Gallery in NYC is set to open 3 new solo shows this Saturday, April 16, with Haroshi in Gallery I, Souther Salazar in Gallery II, and Van Arno in the Project Room. In particular, Souther Salazar will be working on an on-site installation.

Souther, which you can see his work above and below, will be opening You Come Too in Gallery II. It will be the artists third solo show at the gallery. For this new body or work, "You Come Too is a reference to the Robert Frost poem The Pasture. With an implied sense of inclusion, it relates perfectly to the overarching theme of sharing adventures through storytelling. In 2010, after ten years of living in Los Angeles, Salazar returned to the central region of California, where he was raised. Living near family in a secluded, more natural environment again has rekindled a sense of childlike wonder for the artist, revisiting all the simple pleasures he enjoyed while growing up in the neighboring area such as studying nature, collecting insect specimens and wandering along the river banks."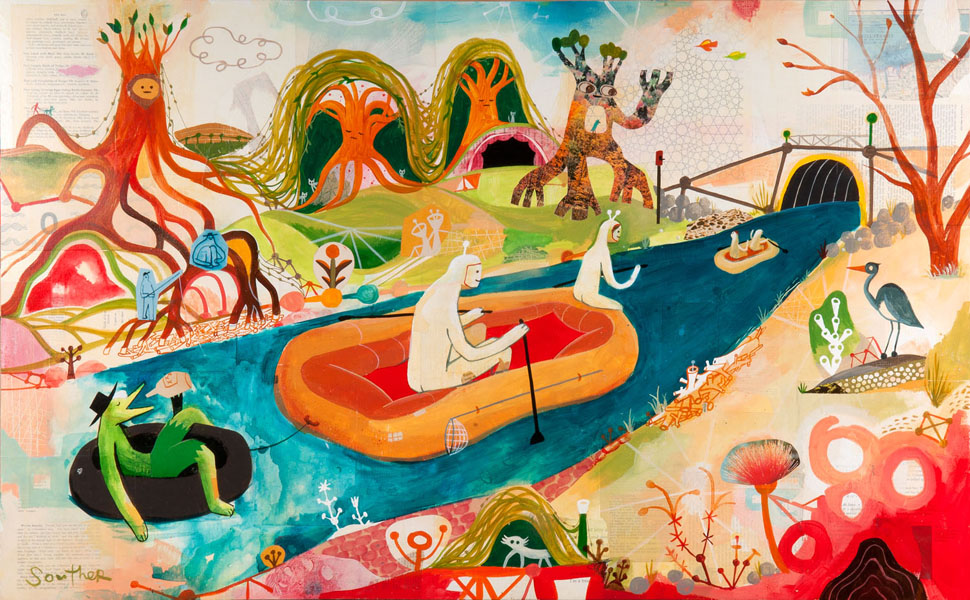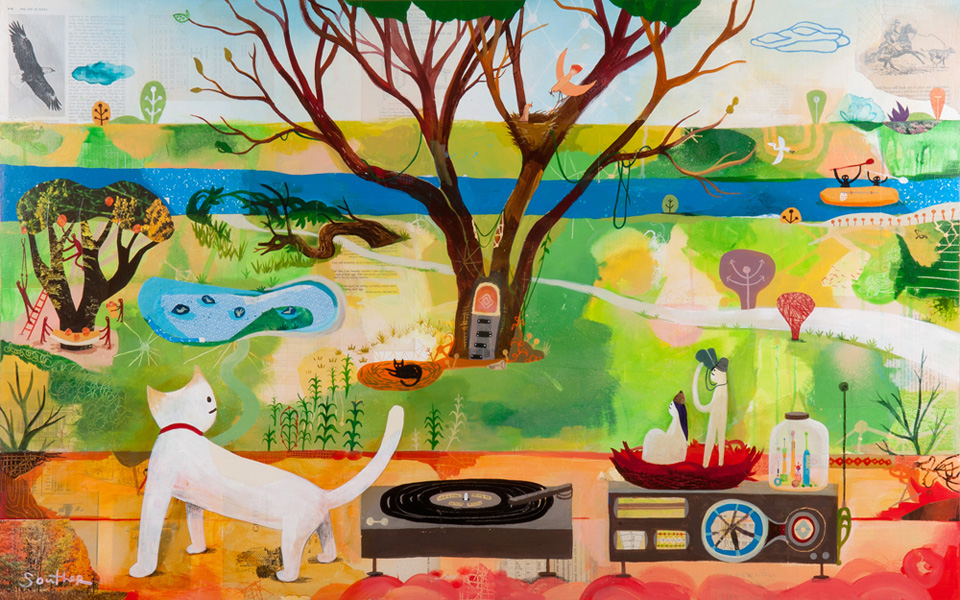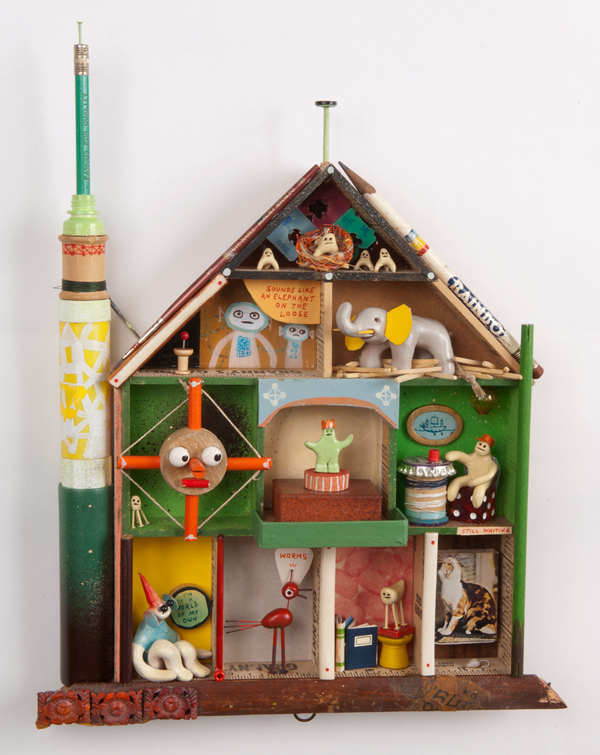 Los Angeles-based Van Arno, work below, will be in the Project Room, showing The Minstrel Cycle. "The Minstrel Cycle features a series of seven large multi-figure oil paintings on canvas, reflecting themes of race and music, which the artist has explored and developed over the past several years. For this exhibition, Arno draws inspiration from a variety of sources, including real and imagined historical events, the surprising true lives of entertainers, blues and hip-hop lyrics, multi-cultural folklore and Afro-Caribbean mysticism."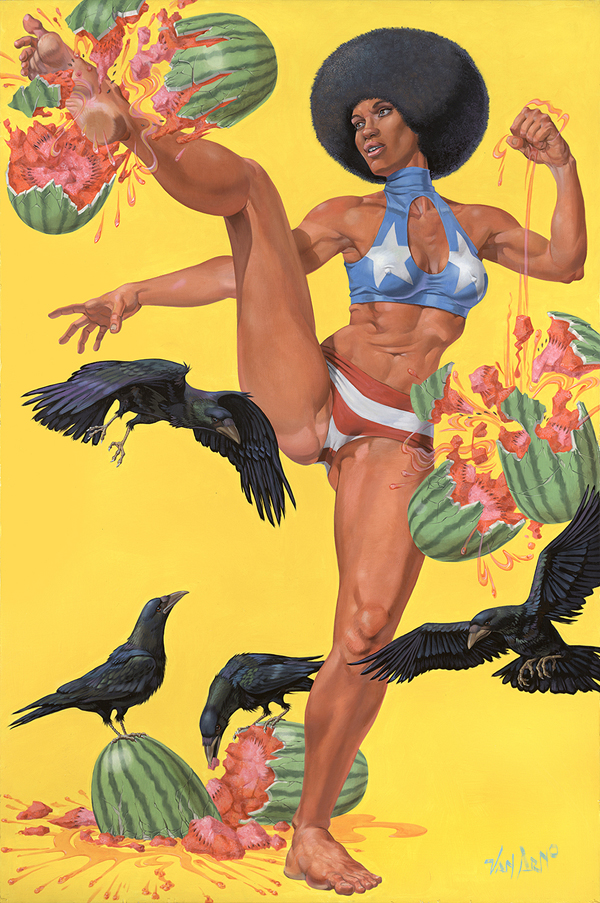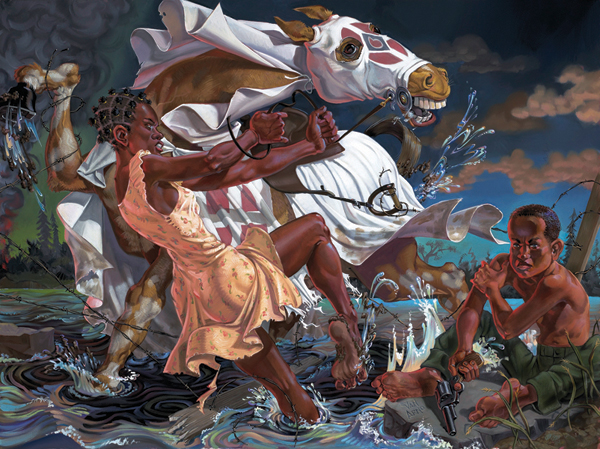 In Gallery I there be a solo show, Future Primitive, from Haroshi. We showed Haroshi's work on the site a few months ago, and many people were commenting on the works. Future Primitive will be the Tokyo-based artist's first solo show in the United States. A skateboarder at heart, "Haroshi creates full-scale, three-dimensional, wooden sculptures with used skateboard decks. As a medium, skate decks differ from natural wood in that they are a processed material. Their size, shape and contours vary according to manufacturing brand and model. With his personal experience and vast knowledge, Haroshi is able to determine which skateboards fit together seamlessly."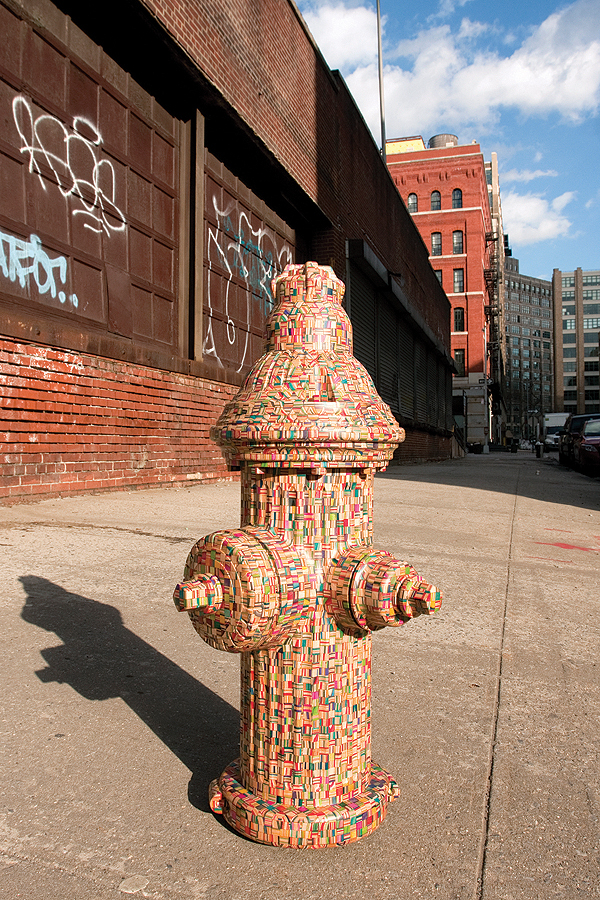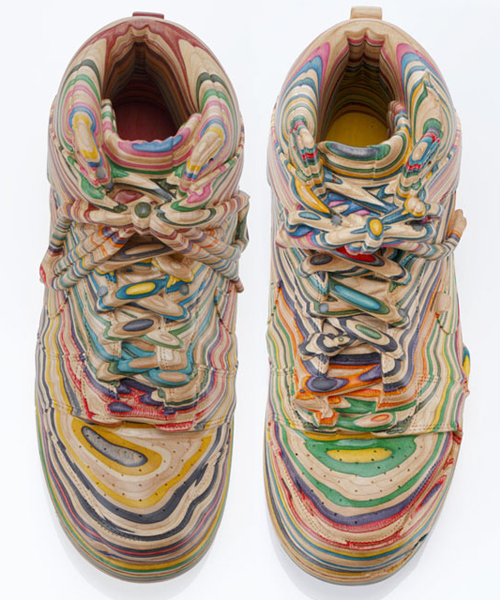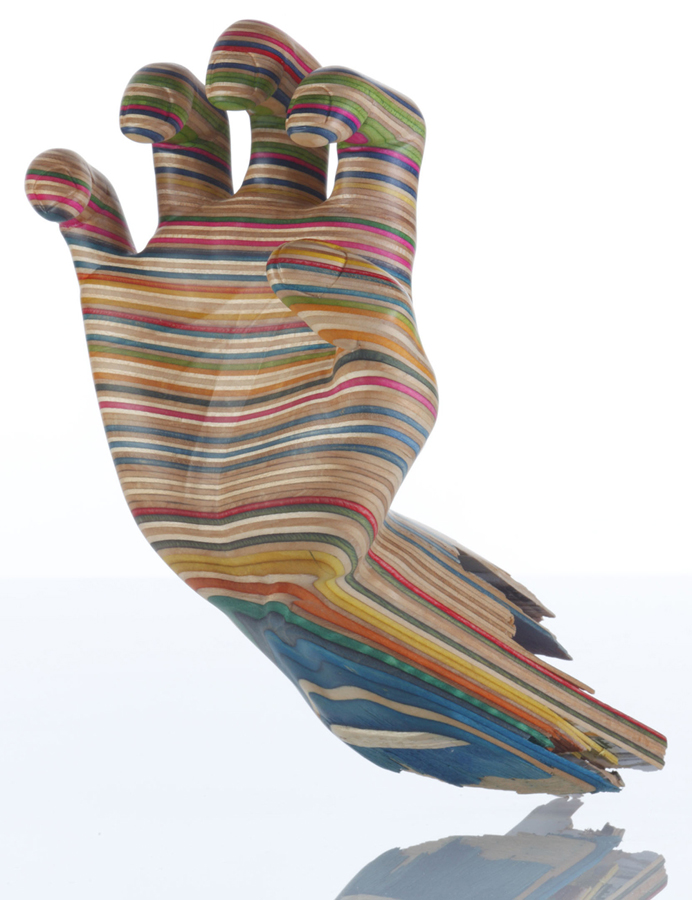 All shows April 16—May 14, 2011
Jonathan LeVine Gallery
New York, New York