Some Like it Dark: Dark Arts
Juxtapoz // Saturday, 27 Feb 2010
1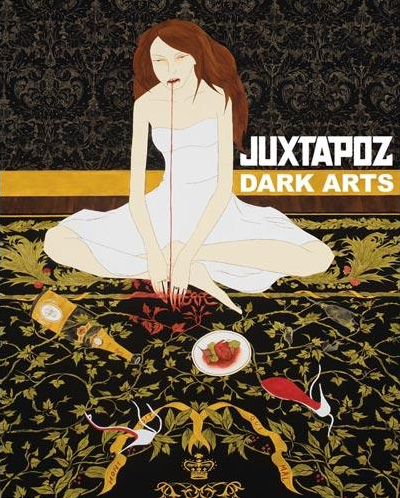 Unless you have been living in a cave, you are probably aware that Juxtapoz' new Dark Arts book is now on the market and adding a little gothic goodness to living rooms everywhere.
The Dark Arts book spotlights some of our favorite artists who aim to be unsettling. Dark. Disturbing. Metaphysical. Nightmarish. However you perceive it, this art form is now part of mainstream culture and is becoming ever more popular.
Here is a little peep of the pages that feature the book's cover artist Marci Washington. You just may see Marci on another Juxtapoz cover very soon (hint, hint).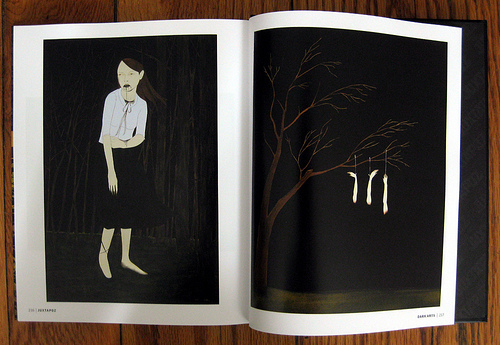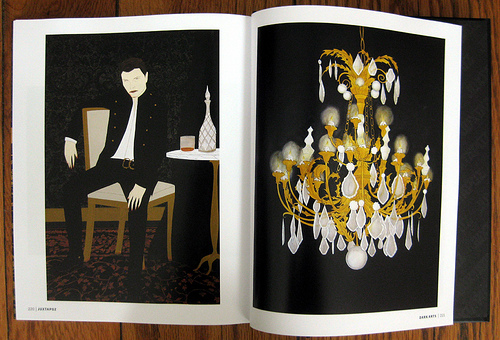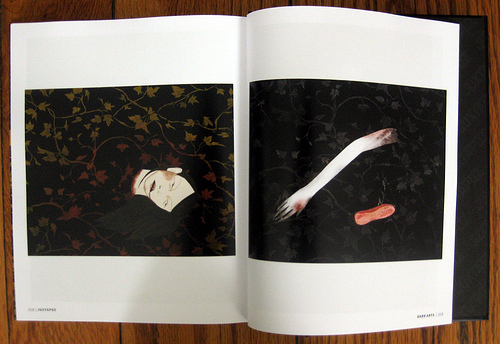 Other artists featured include Cleon Peterson, Richard Colman, Seonna Hong, Caroline Hwang, Alex Pardee, Suzanne Sattler and more.
You can pick up your copy here.