Image Gallery
Sliced Metal Sculptures by Korean artist Chan Girl Park
Juxtapoz // Tuesday, 23 Aug 2011
1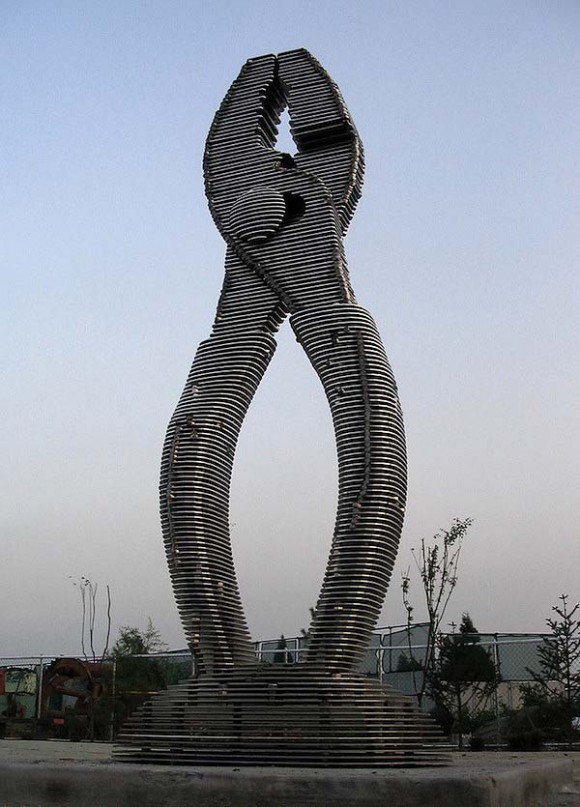 Korean artist Chan Girl Park makes these stunning sliced metal sculptures that we have been seeing around the past few months, but it wasn't until we saw Park's incredible pliers as sliced metal sculpture that we really became fans of the work. Not sure what the use of a plier sculpture is, but it looks great.
We just read that Park
creates the pieces with "layers of thin metal stacked on top of each other and cut to shape the easily recognisable silhouettes. Describing them as "sliced images", the designer uses three-dimensional topography charts to plan where the next slice is going to land to form a 3D image."