Skinner at Upper Playground Sacramento
Juxtapoz // Monday, 21 Jul 2008
1
No More The World Of Man
Skinner
Upper Playground Sacramento
Upper Playground Sacramento played host to an epic opening of new works by Skinner this Saturday, July 12th. Folks from all reaches made the trek up to California's capital to take a peek at Skinner's No More The World Of Man: a stunning collection of portraits, paintings, collages, and installation pieces.

"Looking past all the face-value 'monsters and gore,' the body of work is actually a gnarly critique of the stupidity and racism of capitalist culture," writes Aaron Winters on Fecal Face. Aside from his work on walls, Skinner killed it with an insane puppet installation, complete with hand-welded swords. Huh? Check it all out below: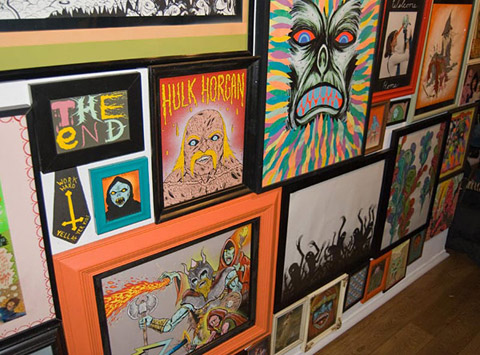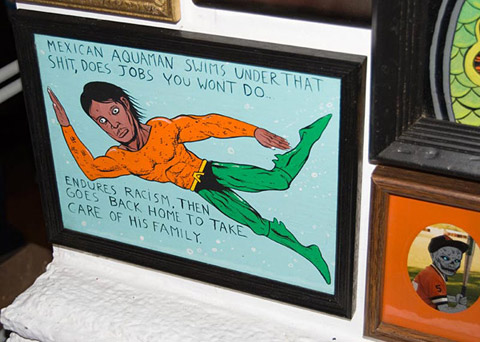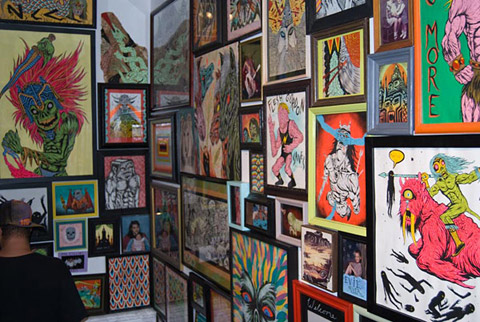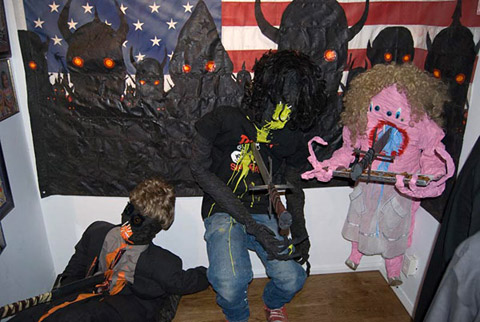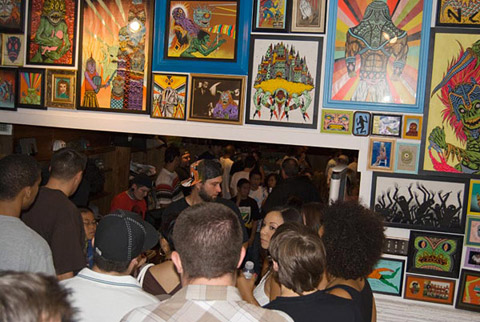 See more at theartofskinner.com
Thanks to Fecal Face for the photos.