Sitting in Front of People for 716 hours and 30 minutes Gets You a Book
Juxtapoz // Wednesday, 29 Dec 2010
1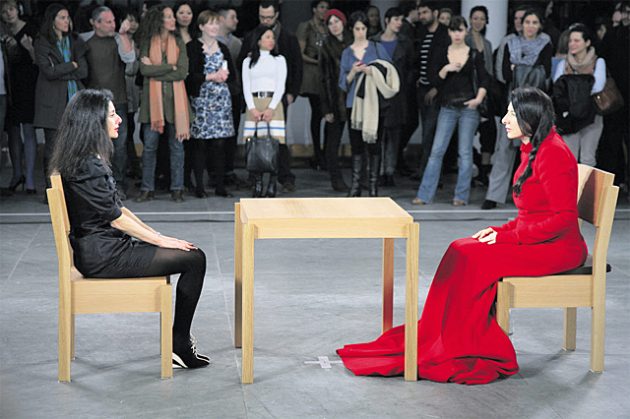 Think about it. To sit in front of 1,500 people for 716 hours and 30 minutes
without outwardly expressing herself, as M
arina Abramovic
did at her historic Museum of Modern Art performance exhibit this past summer, aptly titled "The Artist Is Present," was one of the highlights of the art world in 2010. Maybe it was
the
highlight. Marco Anelli's powerful portraits of sitters in front of Abramovic
will soon be available in a monograph from Aperture
.
Portraits in the Presence of Marina Abramovic
collects the already famed (and viral) photographs that Marco Anelli shot during the performance over the course of the 716 hours and 30 minutes.
Just as Abramovic was part of the performance, the audience and the sitter was just as important. Anelli's shots capture Abramovic's perspecitve, completing the entire experience. Anelli himself has been working with Abramovic since 2007.
To this writer, who found himself entranced for over 3 hours at the exhibit, just experiencing multiple angles and various sitters, this was a highlight of the art year, and we gladly await the monograph.
More information here.