Signed copies of Kindling by James Jean
Juxtapoz // Friday, 19 Mar 2010
1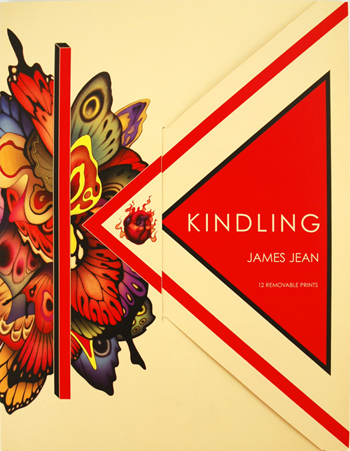 James Jean. The name alone conjures soft, colorful images of ethereal figures. If an original Jean is out of the question, James Jean - Kindling now offers 12 removable poster prints at an extremely affordable price.
This collection, which is titled after and features images from his debut solo exhibition at Jonathan LeVine Gallery, showcases the larger-than-life power of his fine art painting.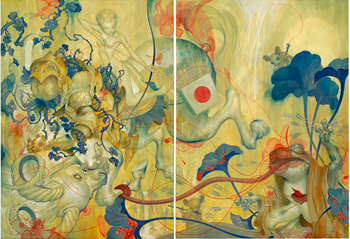 Bursting with unexpected beauty and hidden meaning, each of these 12 large-format prints features a lush painting on one side and a collection of intricate preliminary sketches on the other side.
Housed in a sturdy keepsake portfolio, the pages, including an over-sized gatefold poster, can be left in place and leafed through time and again or removed from the portfolio and framed as eye-catching wall art.
12 x 16 in posters and a 24 x 16 in gatefold poster, color illustrations. Includes book plate signed by the artist.
Available for $29.95 from Jonathan LeVine Gallery.