Sickboy says Stay Free
Juxtapoz // Monday, 24 Nov 2008
1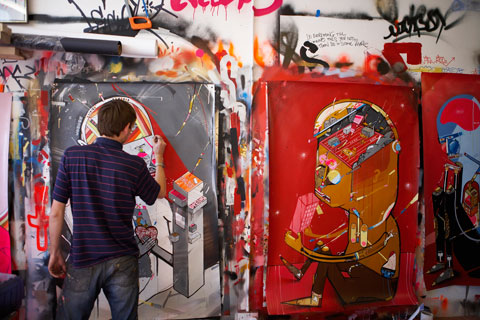 He has been tipped by the leading financial press as one of the street art movement's most investable artists, but Sickboy refuses to play by the rules of the mainstream art industry. Turning down offers by auction houses and galleries, the British artist stays true to his 'outsider' roots – as evidenced by the caged heart installation he dropped outside The Tate Modern last week in response to the corporate backing of a graffiti show held there recently.

This December the highly-anticipated Stay Free exhibition, his first major solo show, sees Sickboy transform a Victorian Grade II listed building in east London into a 3D creative playground, bringing in inspiration from the children's story Charlie and the Chocolate Factory. Packed with color, humor and satire, the show is a culmination of the alternative reality Sickboy has created over the years.

A long-serving artist with Pictures on Walls, Sickboy's intricate, often humorous works have cemented his place in the upper echelons of the British street art movement. He will be releasing an entirely new body of works and themes for Stay Free which will be available as paintings, prints and installations.

This show sees Sickboy challenging convention once again by allowing one lucky guest to inherit his Stay Free Factory – an art installation worth £20K. Spanning over 14ft, his Stay Free Factory installation features custom-designed windows, a veranda, and even a conveyor belt. 1,000 golden keys will be released during his Stay Free show from December 3, and the person whose key fits the lock will become the new owner of the Factory.

The installation has been created in the signature Sickboy colors of red and yellow. The artist says: "These colors are known to be the best combination to make people feel warm and fuzzy inside. McDonalds stole this idea off me...or maybe it was the other way around, I can't remember."

This McDonalds palette also informs his now iconic street logo known as The Temple, which he has spent most of his career painting on walls and bins worldwide. A leading artist to emerge from Bristol's infamous graffiti scene – and one of the first to use a logo in place of a tag – Sickboy has built up one of the largest bodies of 'outside' art works in UK history, and his temples and the recent Save the Youth slogans have landed him global recognition, so if you're lucky enough to be in London make sure to add Stay Free to your To Do list.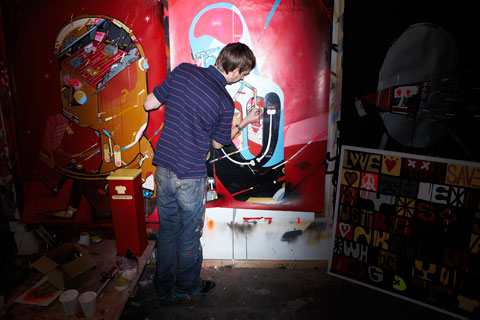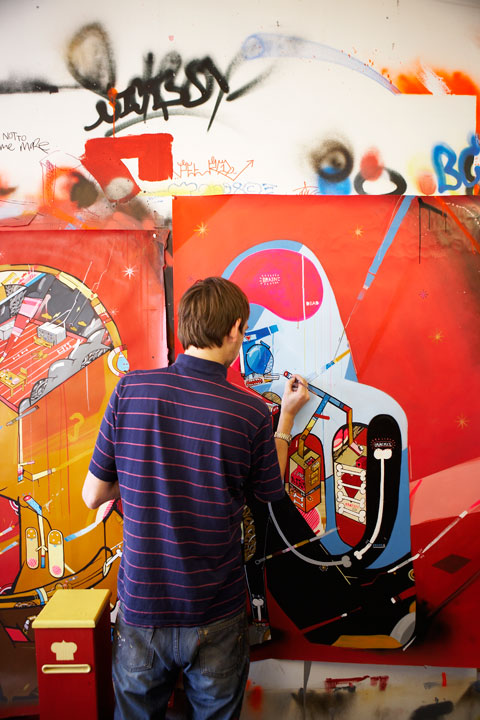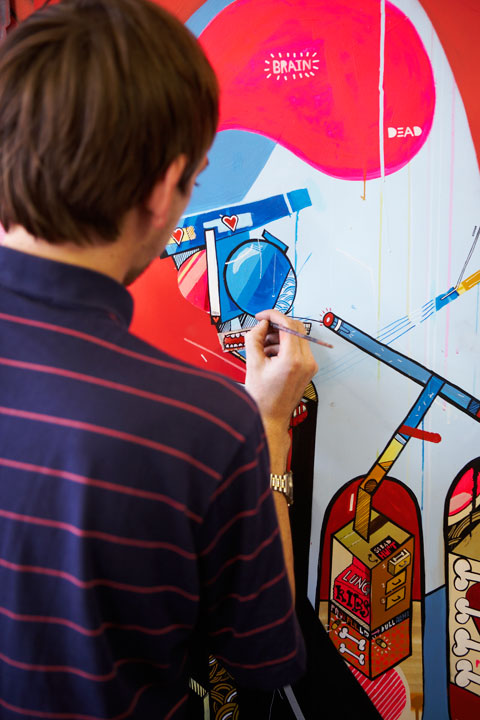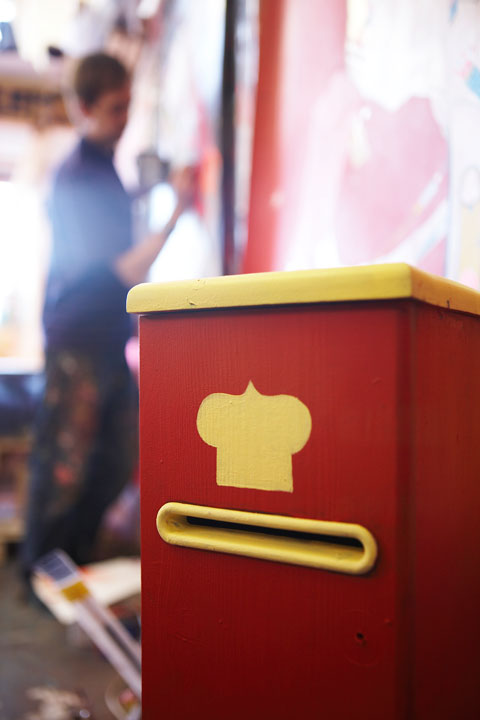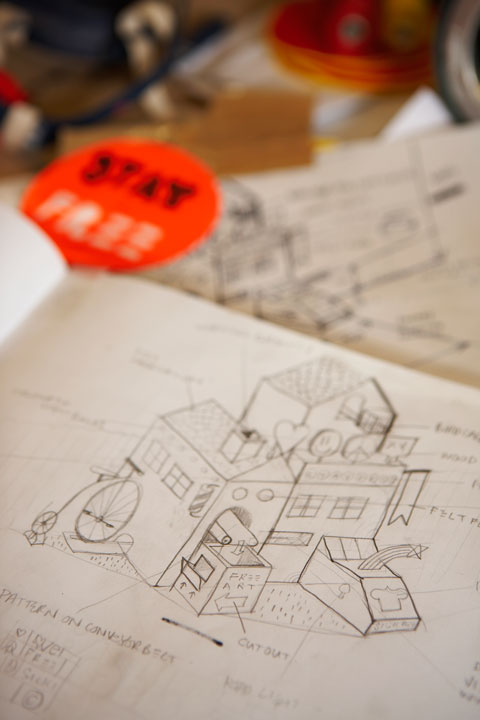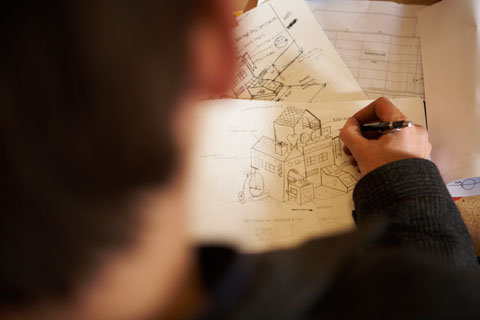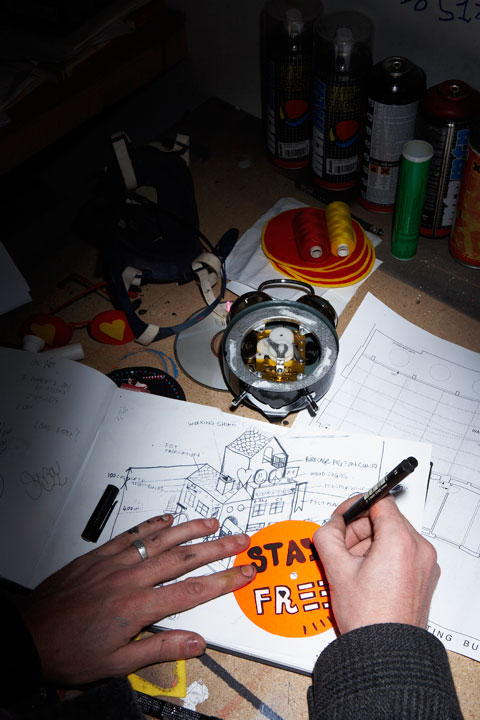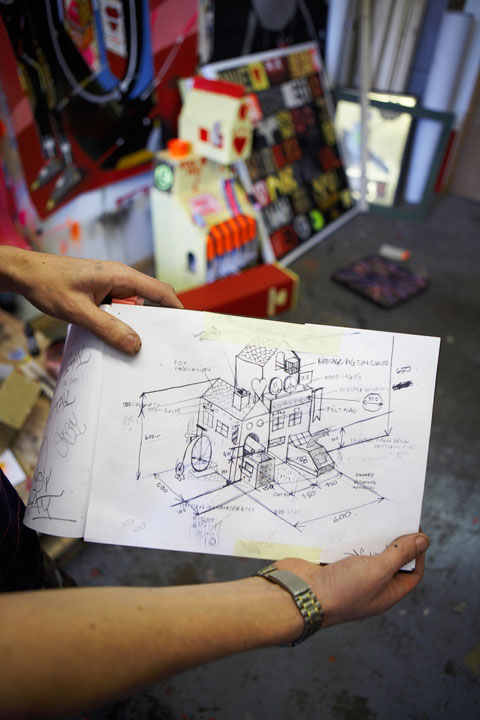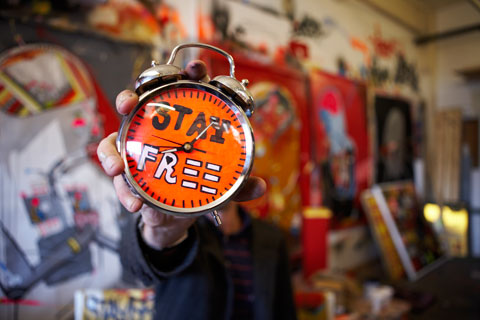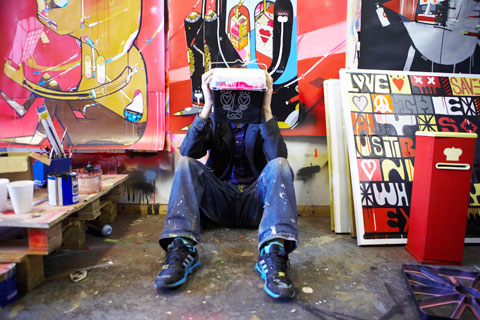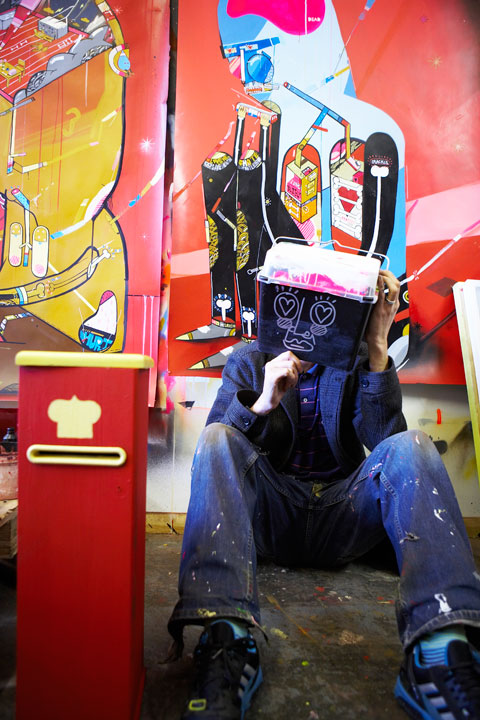 Stay Free launches on December 3 and is open to the general public from December 4-10, 2008 at The Tramshed in Shoreditch, London.

More at www.thesickboy.com
Photos by www.andrepenteado.com