Sick Japanese Flat Bed by Reyes
Juxtapoz // Thursday, 02 Apr 2009
1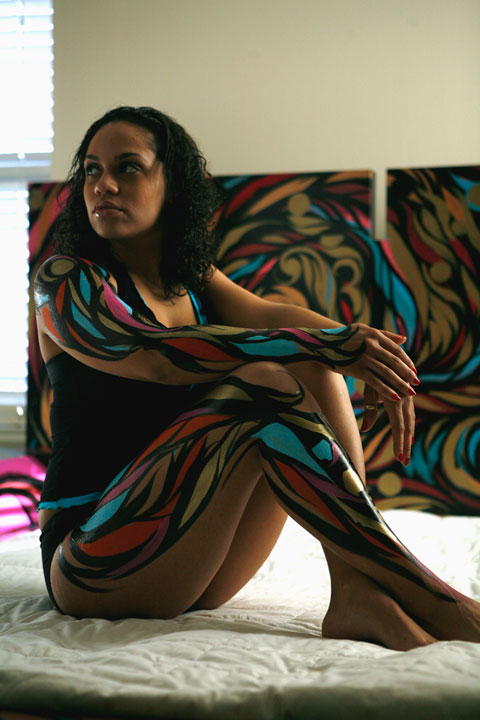 "Recently I undertook another interior design project, this time on a Japanese flat bed," writes Reyes (Juxtapoz #78).
"The client loved the work so much they purchased a painting from me to complete their bedroom motif. The interior design projects are a great use of my painting abilities; keep an eye out for a new signature line of tables, benches and chairs by yours truly. Thanks to Julio, Ann, and Dylan Maddux."
Okay, we admit we actually have our collective eye on something other than the painted bed at the moment, but she's covered in paint, so it's still art, right? See more flicks of the stunning bed and painting by Reyes below.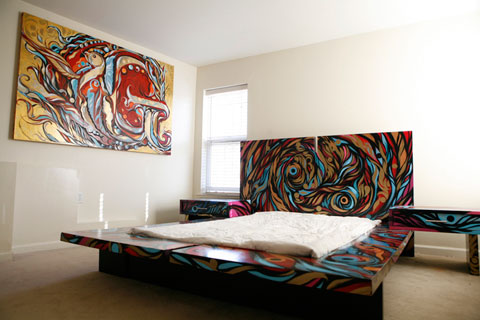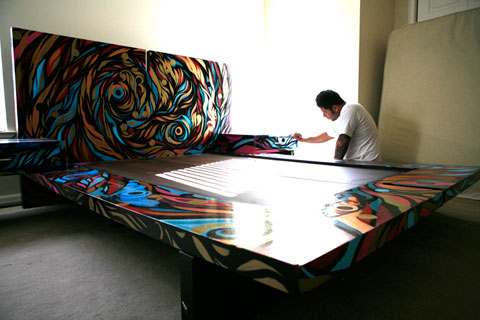 More from Reyes at reyes78.com