The Waiting Room: HuskMitNavn's "While We Await the Upturn" at V1 Gallery
Juxtapoz // Monday, 08 Nov 2010
1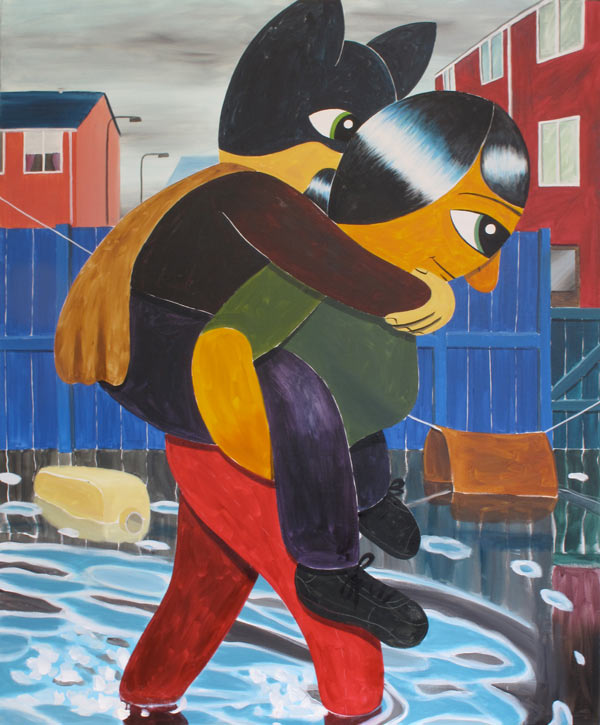 We have been fans of Danish artist,
HuskMitNavn
, for quite some time, with big thanks to contributing writer
Caleb Neelon
's introducing us to Husk's work. Earlier this year, HuskMitNavn created an installation and group show with Barry McGee at Alice Gallery in Brussels, Belgium that garnered a bunch of press around the world. The work was playful, created with a bit of humor and cartoon appeal, but there is no mistaken that HuskMitNavn has carefully applied skill.
Up right now at V1 Gallery in Copenhagen (who curate one of our favorite programs at the moment) is
HuskMitNavn's solo exhibition, While We Await the Upturn
. One of the more impressive aspects of the exhibition is the continuing installation piece that goes around the show, and as the title suggests, each character seems to be dealing with the "awaiting" financial upturn in their own way.
And to that, V1 has turned the gallery into a waiting room, with visitors invited to sit down and enjoy the art together while awaiting the upturn. Pretty damn clever, and the work is strong as well. With this being Husk's 4th solo show at V1, both gallery and artist seem to work well together, with experiments that pay off.
We are currently prepping a full-length feature on HuskMitNavn in an upcoming issue of Juxtapoz, but here are some of the works in the current V1 show.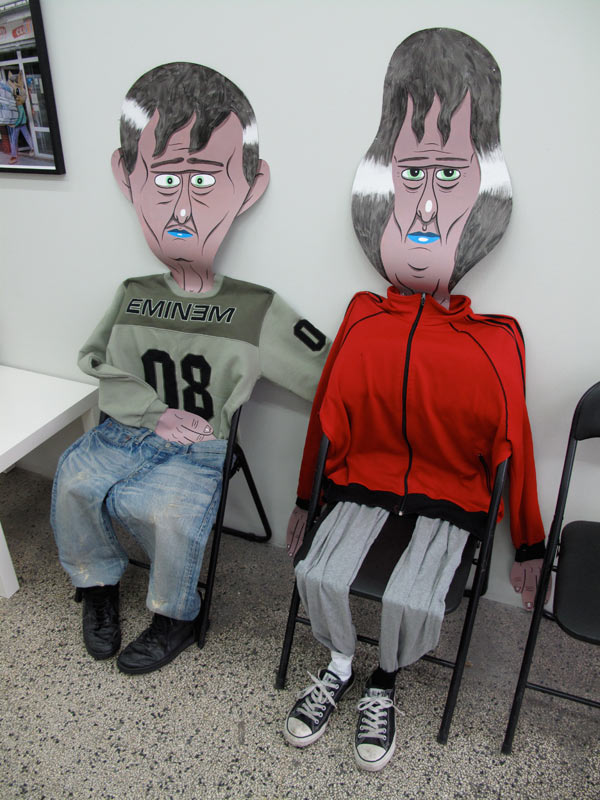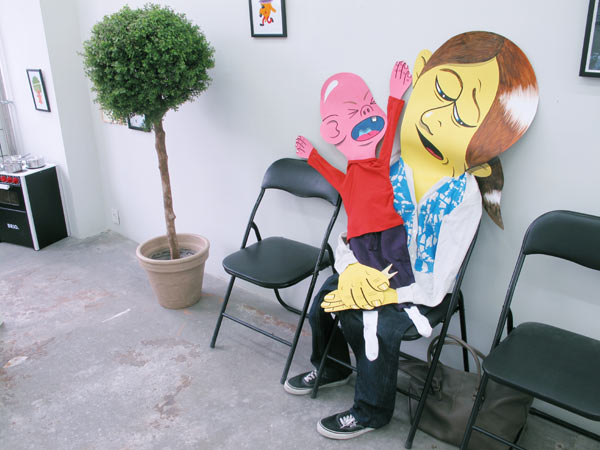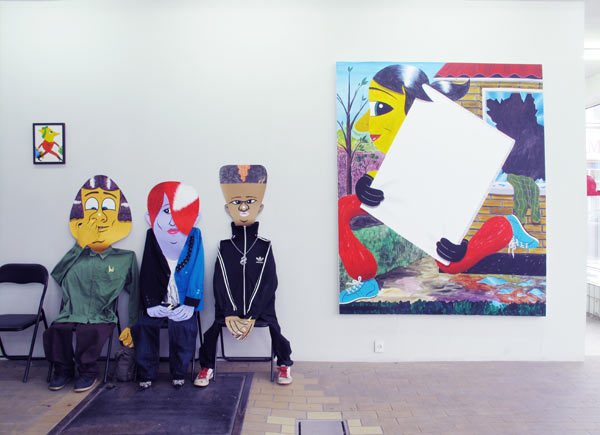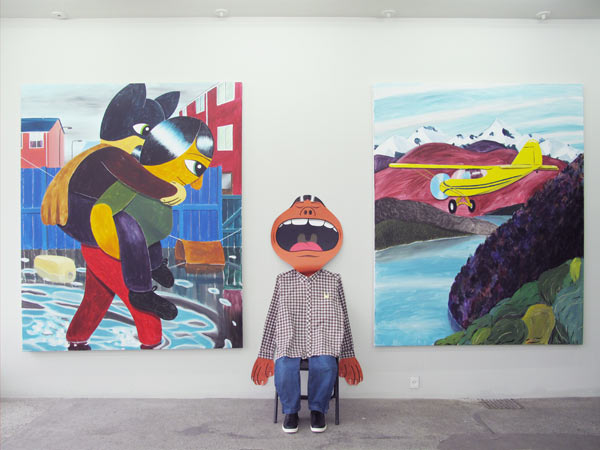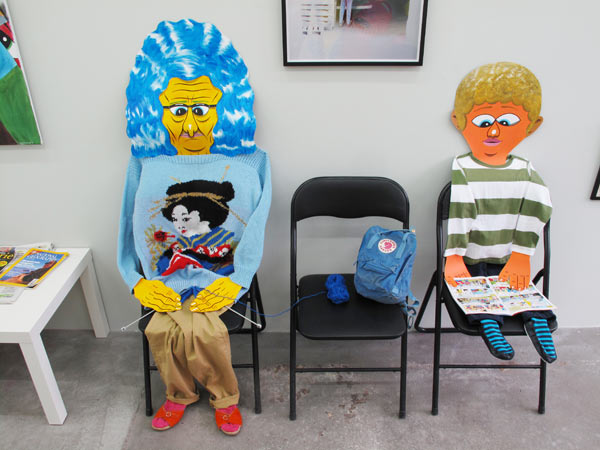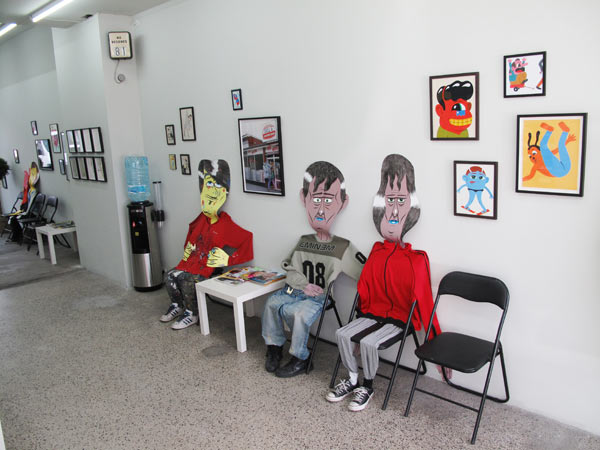 WHILE WE AWAIT THE UPTURN
A SOLO EXHIBTION BY HUSKMITNAVN
Through November 20, 2010
V1 Gallery
Copenhagen, Denmark