Show Preview: Greg Gossel's "Broken"
Juxtapoz // Tuesday, 06 Oct 2009
1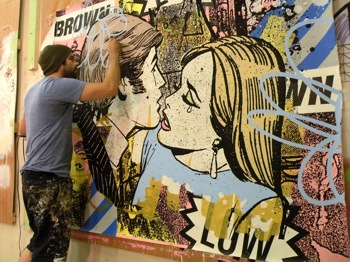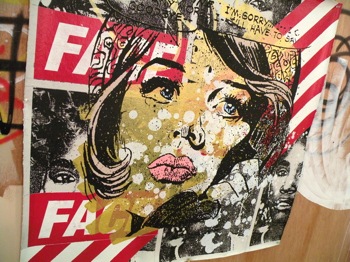 His pieces are a labor-intensive process of building layers of content on every canvas; painting, sanding, washes, collage and lacquers slowly build until the final composition reveals itself.
Beneath the vivid color palette and visual delights of his paintings in Broken there is a darker, underlying theme that casts a critical eye at the very subject matter that he portrays—mass media's manipulation and exaggeration.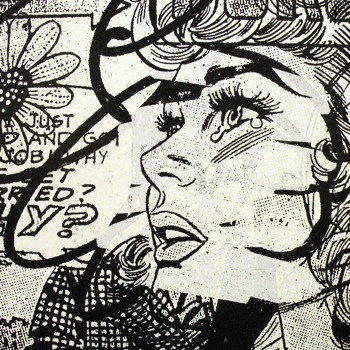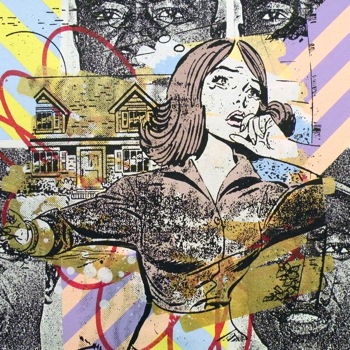 "Broken" will be on exhibit this Saturday, Oct. 9 - Nov. 9 at Soo Visual Arts Center in Minneapolis.