Shepard Fairey & Caesar, Xiaoqing Ding, Adam Wallacavage, WK Interact
Juxtapoz // Wednesday, 03 Dec 2008
1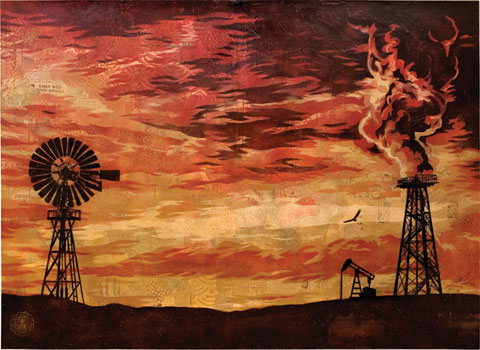 Jonathan LeVine Gallery will be participating in Art Miami, from December 4-7th, with some very exciting exhibits at both Scope Art Fair and Aqua Art Fair in the Wynwood Art District.

At Scope, a solo exhibition by Shepard Fairey promises to bring the crowds to booth 370, and at Aqua Ray Caesar, Xiaoqing Ding and Adam Wallacavage will grace Booth 7, while WK Interact will have Booth 8 all to himself.

Learn more on these participating artists...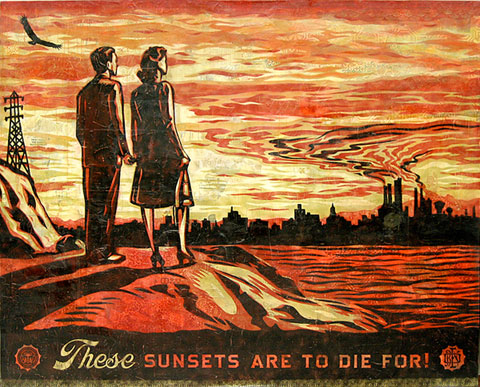 Shepard Fairey was born in Charleston, SC in 1970. He currently lives and works in Los Angeles. In 1989, as a student at the Rhode Island School of Design, Fairey launched an ambitious campaign of stickers featuring the wrestler Andre the Giant and became internationally known using the slogan The Medium is the Message in his Obey Giant street campaign. In the two decades since then, his artwork has been exhibited in numerous galleries, museums and collections around the world. His propaganda has grown into a design empire, encompassing stickers, posters, clothing, skateboards, stencil-based street art, and film. Founder of Studio Number One, a design firm in Los Angeles, and co-founder of Swindle magazine, Fairey has worked with numerous high-profile corporate accounts. In 2005 he was a resident artist at The Contemporary Museum in Honolulu. More recently, he designed the iconic Hope graphic for Presidential elect Barack Obama used during the candidate's campaign in 2007-2008. In 2009, a mid-career survey of Shepard Fairey's work over the past 20 years will be the subject of a museum exhibition at The Institute of Contemporary Art in Boston.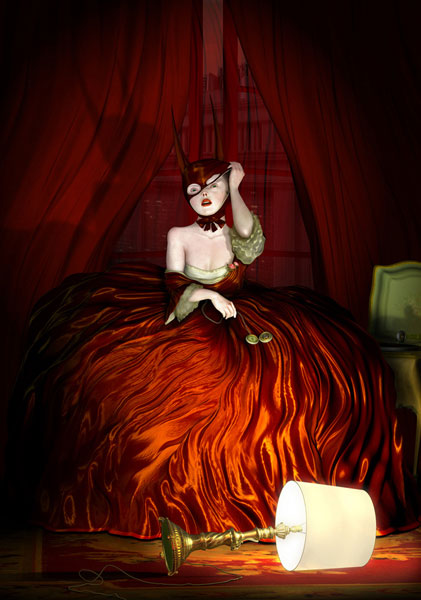 Ray Caesar
Ray's passion for drawing emerged at an early age. Coupled with inspiration from the dreamlike works of Frida Kahlo, Salvador Dali and Paul Cadmus, Ray's experiences present themselves through his haunting, evocative scenes which are all digitally created. Creating models in a 3D modeling software called Maya, he wraps them in painted and manipulated texture maps. Each model is set up with an invisible skeleton that allows him to pose each figure in a 3D environment. Digital lights and cameras are added to simulate shadows and reflections, completing the effect of a mysterious and strange alternate world.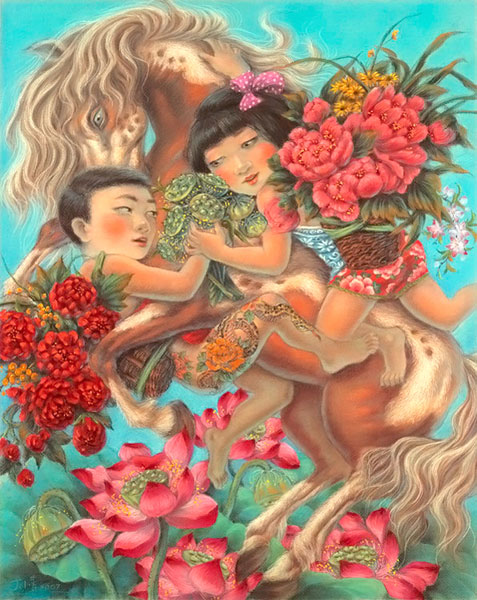 Xiaoqing Ding
Originally from China, Xiaoqing Ding's artwork is inspired by a fusion of her eight years of traditional Asian Arts training in Beijing, and her recent exposure to American culture. The result is a captivating mixture of old world technique and modern subject matter. Working with Egg Tempera, Silverpoint, and pastel, her sometimes overtly sexual imagery explores the nature of identity and personal politics. She references ideas from Chinese and Greek mythology, European fairytales and Medieval studies, resulting in a body of dark and mysterious works which focus on timeless sentiments and the personal struggle between good and evil.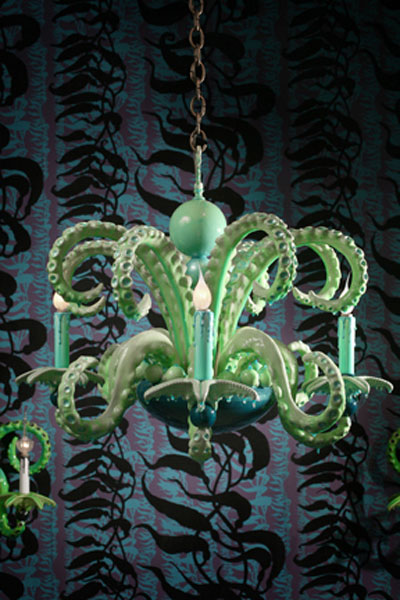 Adam Wallacavage
Inspired by an obsession with the ocean and a fascination with extravagant interiors of old churches, Adam Wallacavage transformed the dining room of his South Philadelphia Victorian Brownstone into something from the pages of a Jules Verne novel. Teaching himself the ancient art of ornamental plastering, Adam evolved his new found skills into making plaster cast octopus shaped chandeliers. Not content with leaving the chandeliers to his own home, Adam continued his experimentation by making more and more. He changed the shapes and colors and even collaborated with famed jewelry designer, Tarina Tarantino, who supplied the beautiful pearls for his pink glitter chandelier featured in his first showing at Jonathan LeVine Gallery in June of 2006.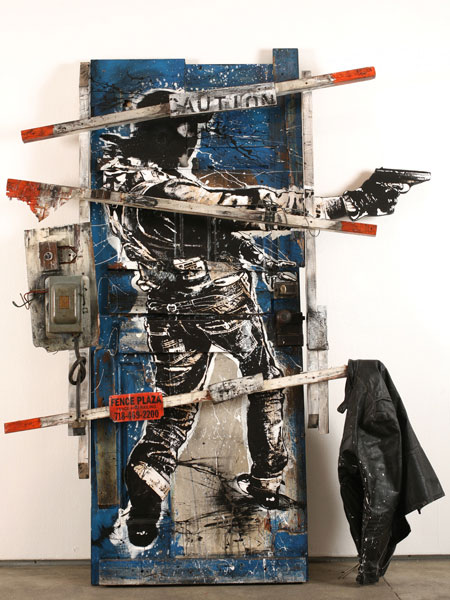 WK
WK Interact was born in 1969 in Caen, France. He currently lives and works in New York. At a young age, WK was interested with the human body in motion, his paintings of figures frozen in a flight of movement reflects this infatuation. The artist's technique of twisting an original drawing or photograph while it's being photocopied results in the monochromatic palette and streamlined moment-in-time appearance of his finished work.