Scott Pilgrim Vs. The World opens tomorrow, but does everyone get it?
Juxtapoz // Thursday, 12 Aug 2010
1
"If we're gonna date, you may have to defeat my seven evil exes," warns Scott Pilgrim's (played by Michael Cera) new love interest, Ramona Flowers (Mary Elizabeth Winstead). This line basically sums up the crux of the film, but as followers of the comics in which the new film is rooted know, the plot goes far deeper.
The heavily stylized movie, which debuts tomorrow, August 13th, seems to offer a bit for everyone: love, action, comedy, and big Hollywood names -- all rooted in the original graphic novel, as well as the videogame of the same name.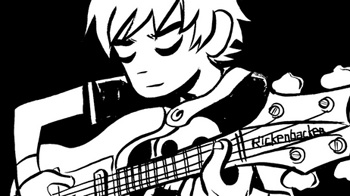 While reviews of the movie have been positive, there have also been hash critiques, mostly aimed at its core audience. The new generation of graphic novel consumers, video game addicts, and internet savvy multi-tasking youth identify with Pilgrim, but of course not everyone can relate.
The Philadelphia Weekly states, "Scott Pilgrim Vs. the World is Fan Service: The Movie, an insular, punishingly alienating experience preaching only to the faithful, devoted hearts of arrested 12-year-old boys. It's singularly fixated on video games and shallow visions of women as one-dimensional objects to be either obtained or discarded and offers no possible point of entry to anybody over the age of 30."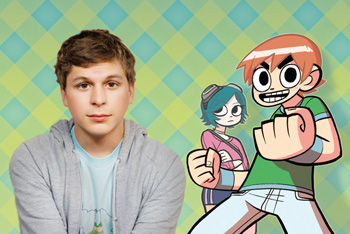 Fair enough. But the key here is that filmmaker Edgar Wright is not targeting an older crowd, he's served up the film exactly as a new generation wants it: fast paced, full of indie rockers, vegans, skaters, and of course, celebrities.
Conversely, a review on Rotten Tomatoes states, "Scott Pilgrim Vs. the World is not like anything you've ever seen before. Wright mixes the structure of musicals and action films to break up what starts out as a fairly naturalistic relationship comedy with wildly fantastical action fights."
We'll let you decide. Scott Pilgrim Vs. the World opens in theaters tomorrow, Friday August 13th.
The official website is www.scottpilgrimthemovie.com