Scion Installation Five: Self-Portraits To Come to Minneapolis
Juxtapoz // Tuesday, 24 Mar 2009
1
Scion's Installation 5 Art Tour will arrive in Minneapolis, MN on April 3rd on the heels of a successful tour stop in Phoenix, AZ. The opening reception will take place April 3rd from 7pm – 11pm at Rogue Buddha Gallery (owned by Nicholas Harper who is one of Installation's featured artists). Artists J.Shea, Codak and Eye One will be in attendance along with music provided by DJs Jonathan Ackerman and Millions Billions.

The fifth installment of Scion's Installation Art Tour was launched in October 2008. The program is designed to give exposure to both established and emerging artists. Installation 5: Self Portraits highlights a diverse array of artists from around the world and will visit nine cities in total including Miami, New York, Portland, Minneapolis, San Jose, Philadelphia and Los Angeles. The tour features new markets – Detroit, where the show kicked off, and the most recent stop – Phoenix.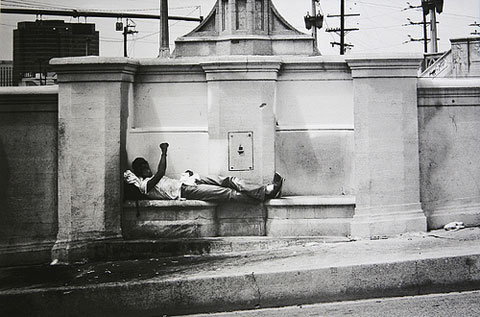 For Installation 5 each artist was asked to create his or her literal, or non-literal interpretation of the theme 'Self-Portraits'. Video art will be included for the first time in the tour's five-year history, alongside painting and photography. Artists on the tour will include: AJ Fosik (3-D painting), Alex Hornest (painting), Andrew Schoultz (painting), Andy Howell (painting), Angela Boatwright (photography), Asylm (painting), Blek le Rat (painting), Christina M. Felice (photography), Codak (painting), David Choe (video art), Edwin Ushiro (painting), El Yem (video art), Eriberto Oriol (photography), Eye One (photography), Francesco LoCastro (painting), French (painting), Geoff Oki (video art), Ian Lynam (video art), J. Shea (painting), Jamel Shabazz (photography), Jeff Soto (painting), Kelsey Brookes (painting), Kofie (painting), Lisa Alisa (painting), Logan Hicks (photography), Mark Mothersbaugh (rug), Nicholas Harper (painting), Patrick Martinez (painting), Peter Beste (photography), RETNA (painting), Rick Rodney (photography), Rob Abeyta Jr. (painting), Ron English (painting), Saber (photography), Sage Vaughn (painting), Skypage (painting), Stormie Mills (painting), Tessar Lo (painting), Too Tall Jahmal (photography), Usugrow (painting), Will Barras (painting), Yoskay Yamamoto (painting) and more. As the tour travels, more artists will be added to the roster.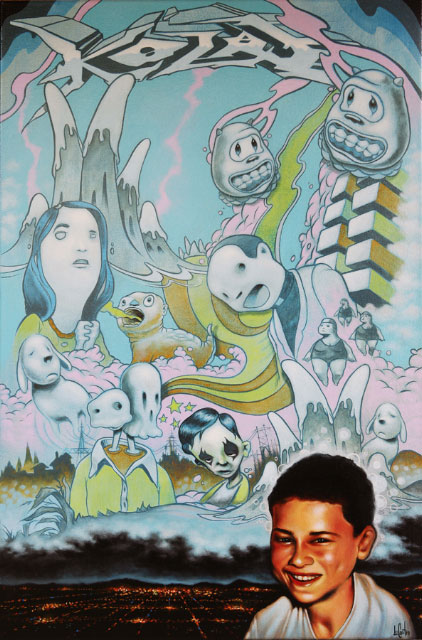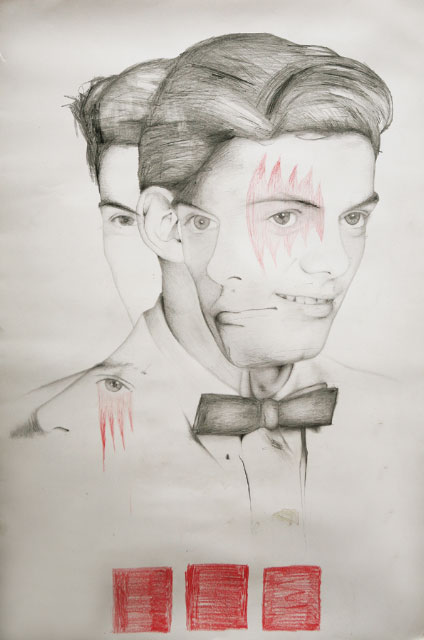 The final tour stop will be at Scion's own 4,200 square foot Installation L.A. gallery space where all artwork will be auctioned off to the public, and 100 percent of the proceeds will go toward art-related charities and non-profits. Last year's Installation 4 tour raised over $50,000 on behalf of Art From Scrap, an organization encouraging creative expression in the arts and promoting a greater understanding of environmental issues. Over the last four years Scion's Installation tour has raised more than $190,000 for art-related non-profit organizations.

Launched in 2003, Scion Installation is a revolutionary art tour affirming the brand's ongoing commitment to support independent artistic expression and featuring work from an unprecedented collective of contemporary artists, designers and photographers. Previous participants include: Andre from Paris, Gary Baseman, Freddi C, Mr. Cartoon, Crash, David Ellis, Daze, Blaine Fontana, Sam Flores, Futura, Mike Giant, James Jean, Caia Koopman, Krush, Mel Kadel, Mear One, Travis Millard, Andy Mueller, Andrew Pommier, Ricky Powell, Rammellzee, Rostarr, Kenny Scharf, Wearesupervision, Chris Yormick and many others.
For more information on the tour, the artists, the artwork and details from past tours please visit: www.scion.com/installation