Saner Heads to Europe
Juxtapoz // Sunday, 06 Sep 2009
1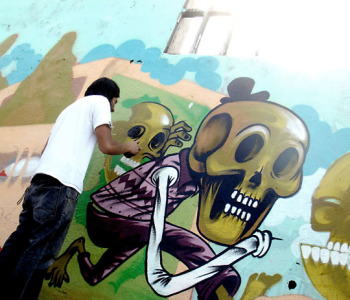 Belio Magazine of Spain has recently invited Mexican graffiti artist Saner to leave his mark on the streets of Europe. The mag invited the artist to Spain to commemorate a book that they are working on, Die Young book 008, which is dedicated to Saner.
Some of Saner's new works, among them collaborations with artists like Besdo Garsía, Remed, Toño Camuñas, Sinsentido, Gore, Trase, Brujo, etc., can be seen on Pez Street or Monte Igueldo Avenue in Madrid, others in Fuenlabrada, Orcasitas or Villaverde Alto, and on the facade of the Belio headquarters in Vallekas, Madrid (Argente Street).
Belio is planning on arranging other collaborations in Berlin, Barcelona and Valencia. Those of you in Europe, keep an eye out.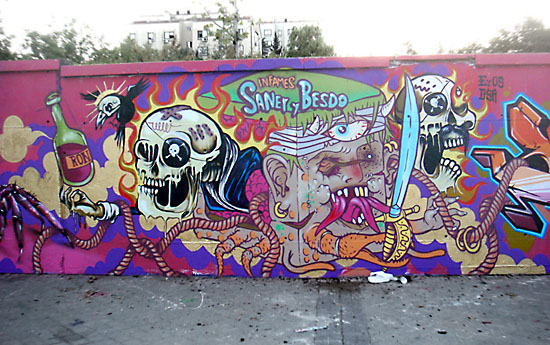 Saner + Besdo Garsía. Orcasitas, Madrid.
For more info, check out Belio's website (disclaimer: it's in Spanish)