Pure Yet Complex, the first UK solo exhibition by graphic designer Sanderson Bob, opened February 13th and runs until March 22nd at Kemistry Gallery in East London's happening Hoxton area.
The show, which features a selection of limited edition lithographic posters, explores the artist's "interest in line, color, perspective, movement and the edges of things." Intrinsic to Sanderson Bob's dynamic and visually compelling work is a balance between type and form along with a strong sense of composition and color – all evident in the posters on view in the exhibition.
Sanderson, who studied graphic design at Central St Martin's in London, has a client list that includes the likes of Nike, Microsoft and Nokia. Currently, he is working on the development of future ad campaigns for Nike and Microsoft. Visit www.kemistrygallery.blogspot.com and www.sandersonbob.com for more info.
Words and photos by Chris Osburn.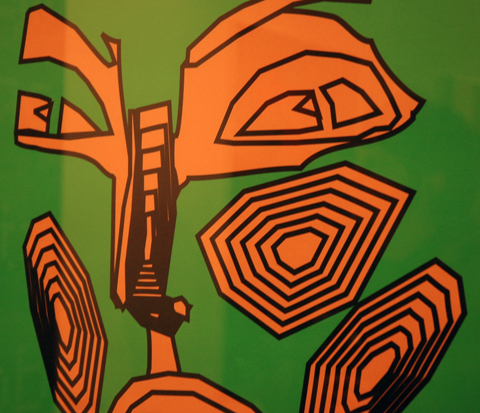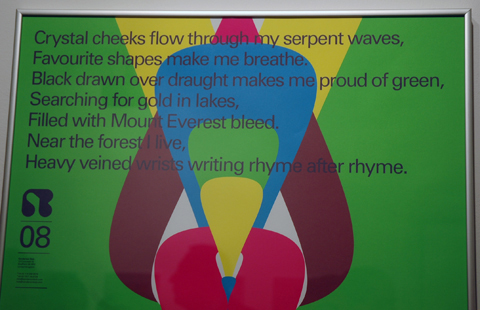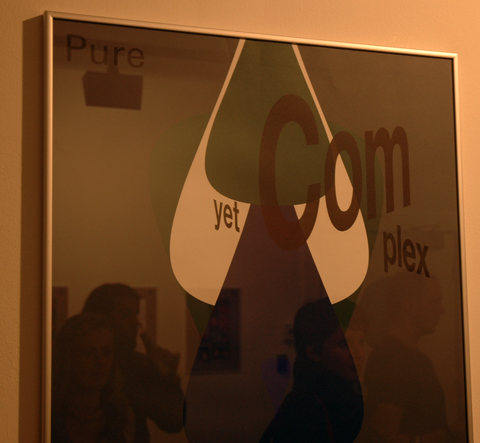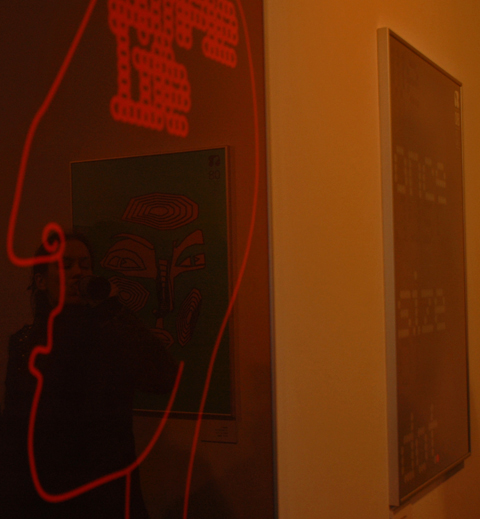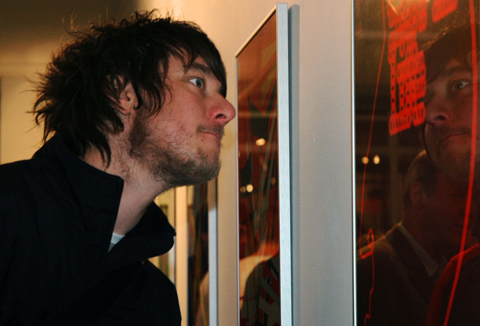 Attendee getting a closer look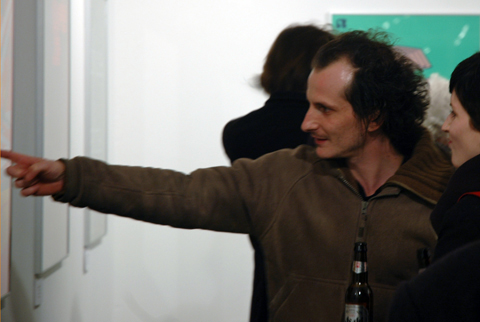 Gallery goers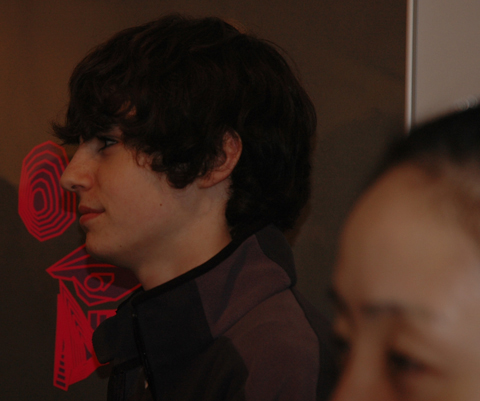 More folks checking out Bob's work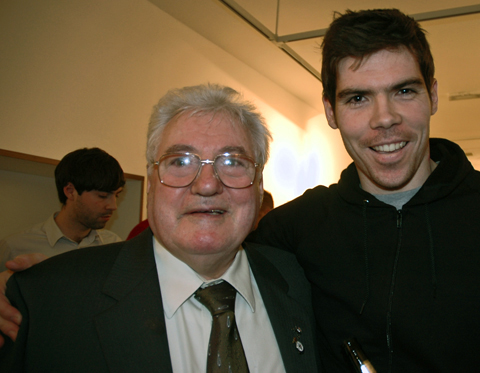 Sanderson Bob (right) with his grandfather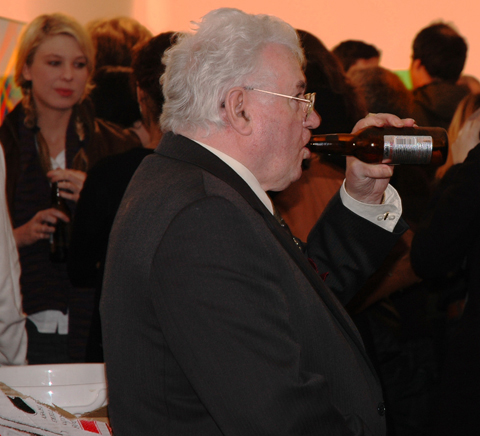 Sanderson Bob's grandfather knows how to really appreciate his grandson's exhibit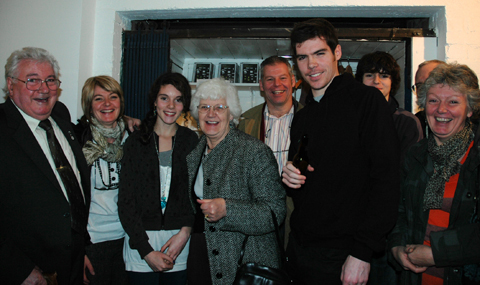 Sanderson Bob and the whole family