SAN x Blik Wall Graphic
Juxtapoz // Wednesday, 23 Feb 2011
1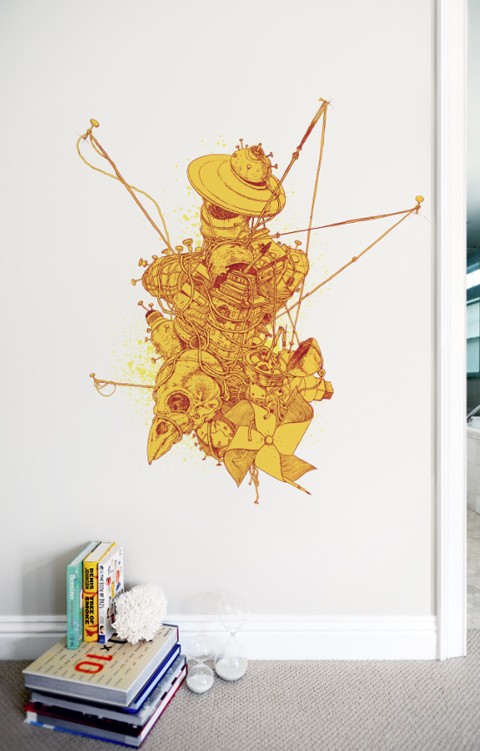 Madrid, Spain-based SAN is the latest artist in collaboration with Blik to create a unique wall graphic. We are huge fans of SAN here at the magazine, and since our interview with the artist in the
magazine in August 2007
, we have followed his career as he exhibits around the world.
SAN's wall graphic is called
"A Host of Fetishes,"
sizes at 42" x 49", and features his dense figurative illustrative work.
Here is the Blik bio: SAN was born in 1980 in a small village in Cáceres, Spain. SAN is an internationally acclaimed artist for his illustrations, paintings, drawings, and popular large-scale street murals. SAN analyzes common situations, anecdotes, and attitudes prevalent in daily life. His highly figurative art utilizes symbols and codes to create a juxtaposition of classical and contemporary art languages. SAN currently works and lives in Madrid, Spain.
Read our interview with SAN done in late 2010 coinciding with his solo show in Milan, Italy.
We also know that SAN and
Feb 2011 cover artist, Escif,
will be touring the West Coast of the USA this Spring, with a solo show of work ending the tour. More details soon.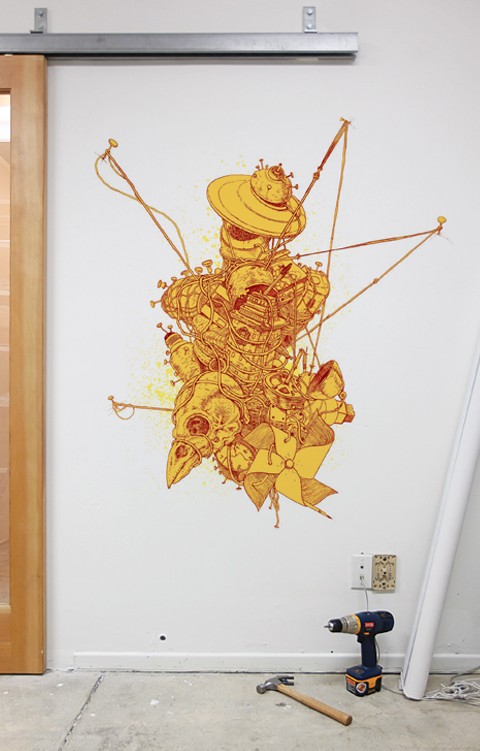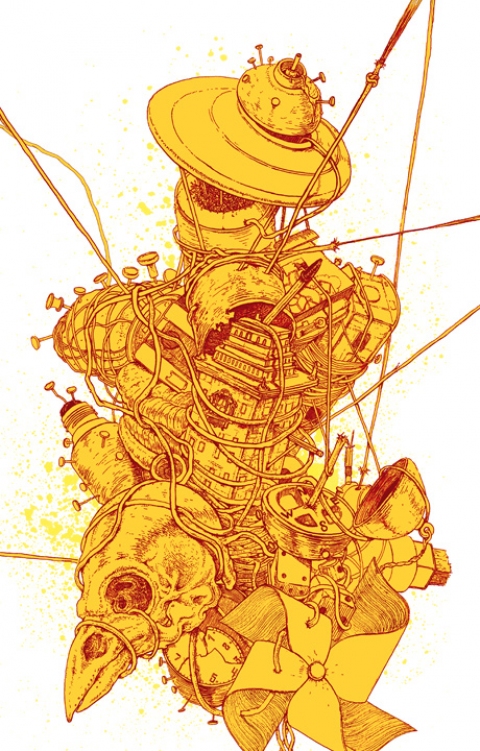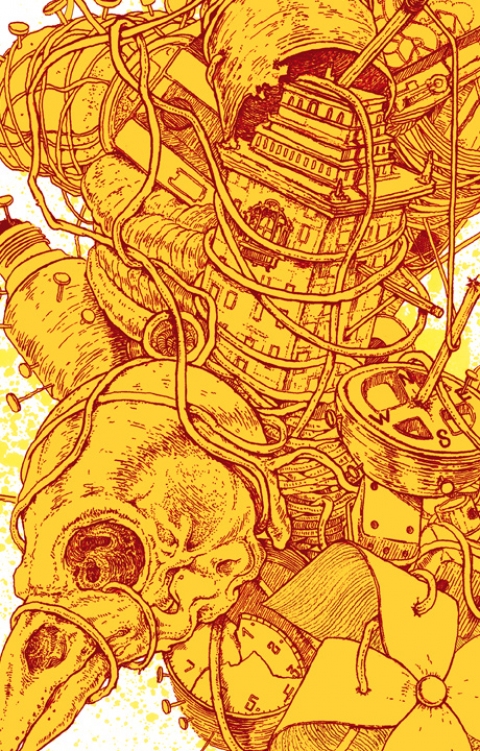 http://www.eseaene.com/
http://www.whatisblik.com