San opens AUREA MEDIOCRITAS in MIlan on Thursday, November 25
Juxtapoz // Sunday, 21 Nov 2010
1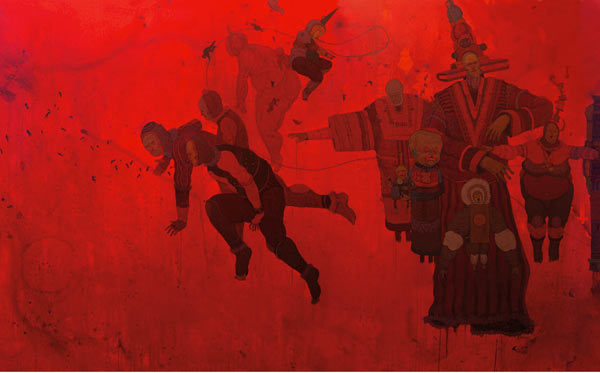 Spanish fine artist,
San
, whom we have featured in the magazine before (
August 2007, n79
) and has made a t-shirt with us (all sold out, apologies), has his first ever solo show in Italy at
The Don Gallery
opening up this Thursday, November 25, entitled,
AUREA MEDIOCRITAS
. The last time we spoke with San, he was working in more earthtones, but now the work as adapted a blood red in his recent body of work.
While those in the United States are eating turkey dinners and watching Lions football, San will be in Milan opening a show. Who wins? Probably the latter.
We asked San about the show at The Don Gallery in Milan, and he left us with this:
This exhibition is presented as a new formal analysis of his career: A series of works on paper that means an aesthetically change from his last solo exhibition (Iguapop Gallery, Barcelona 2009) and a new approach to the categories that shape his work. "A hinge between painted drawing and drawed painting."
Ignoring the recurrent problematic of mediums, the social-political speech and mannered aesthetics of the scene that defines his generation, the artist presents "AUREA MEDIOCRITAS" as a collection of reflections on the myths rooted in the world of art and its surroundings, providing a scathing critique but open at all times.
Situations and attitudes most common and obvious in the life of an artist is for him a source of constant analysis: a battlefield where there are no fatal losses, but also glorious victories.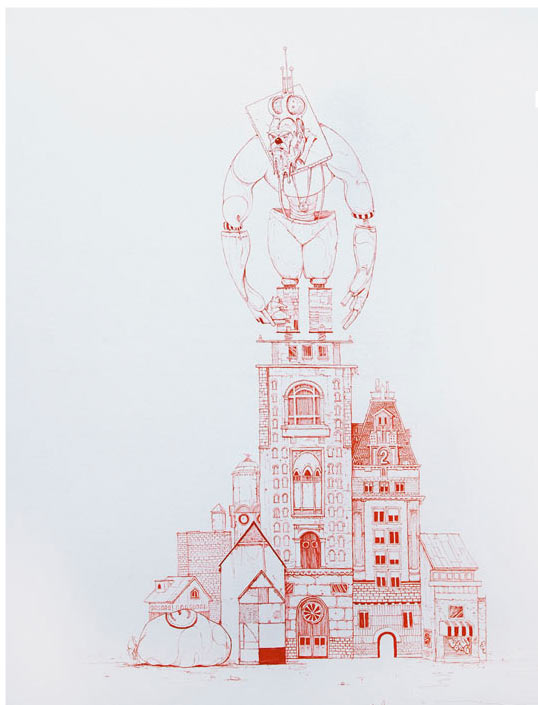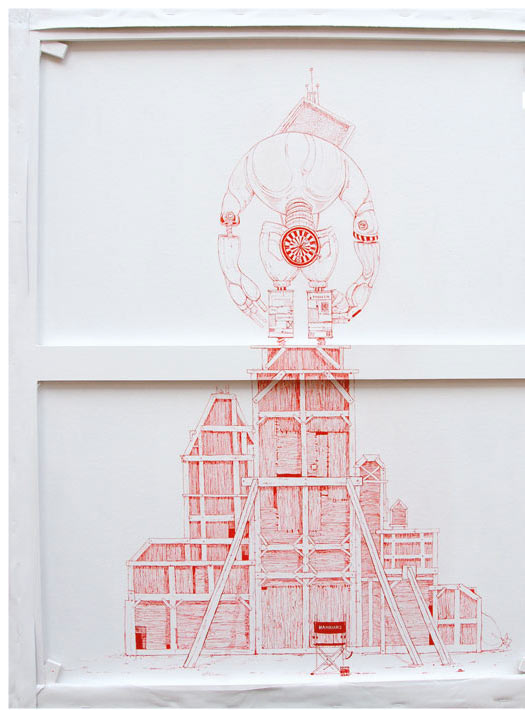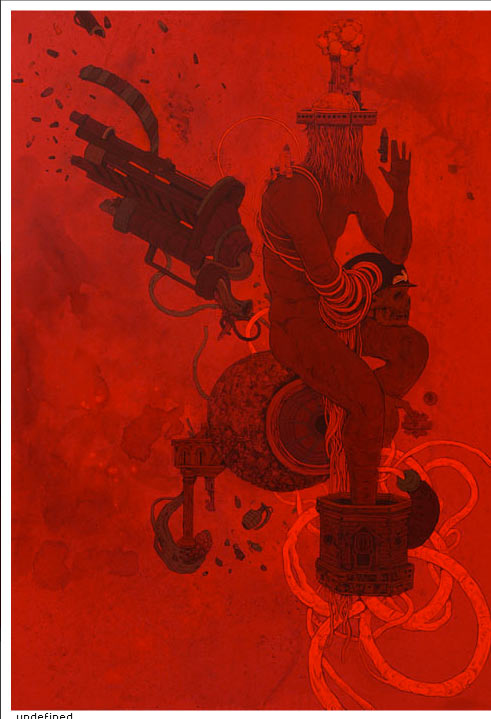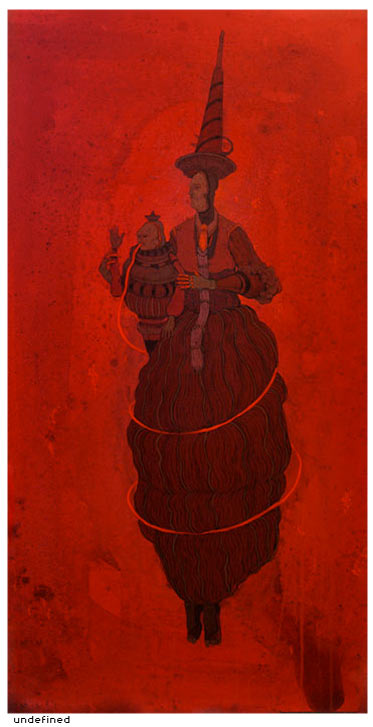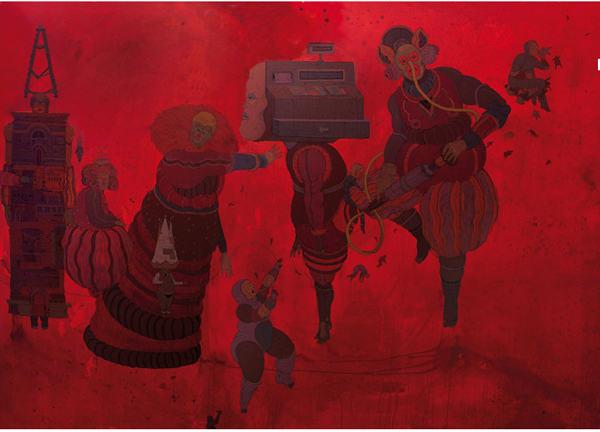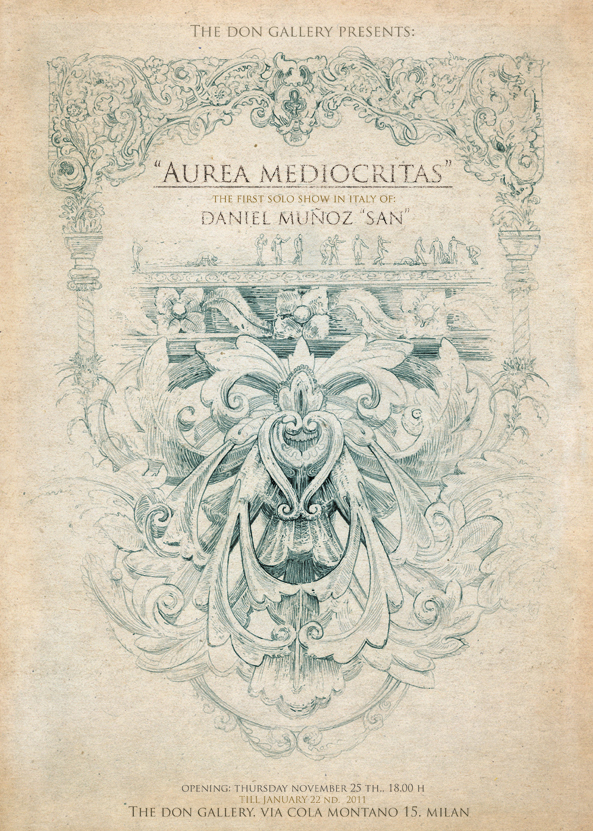 San
AUREA MEDIOCRITAS
November 25—January 22, 2011
The Don Gallery
Milan, Italy