Sam Flores Leads Art Workshop in Mexico City
Juxtapoz // Thursday, 15 May 2008
1
Sam Flores' May 9th art workshop in Mexico City drew a crowd of local kids and teens eager to learn the tricks of the trade from a guy that really knows his stuff. A self-taught illustrator that's made the leap from art school evacuee to world-renowned artist, Sam Flores spent the day chatting with the youth and demonstrating his trademark fine art and illustrative tips and skills.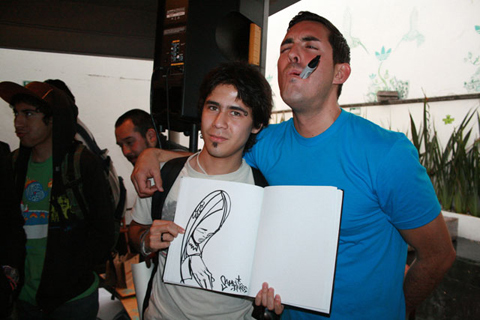 Flores was all business at the workshop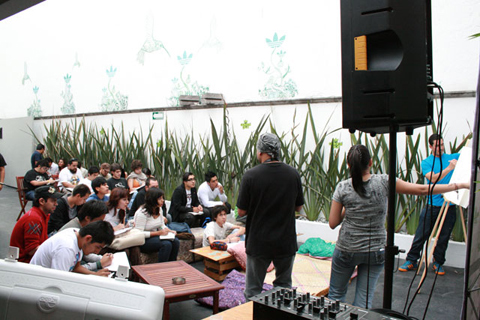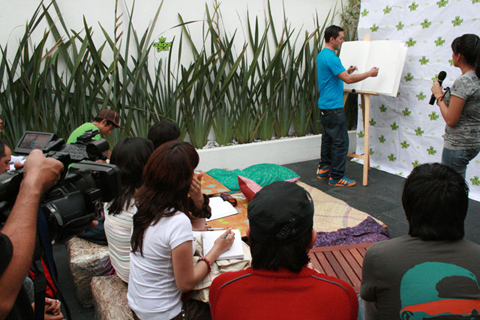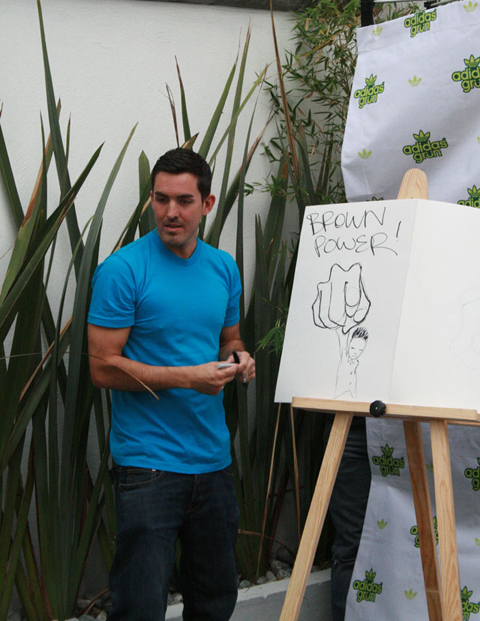 A little inspiration never hurt anyone...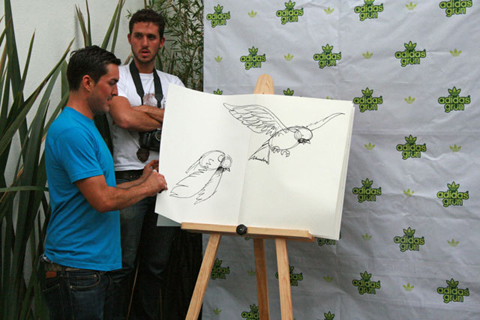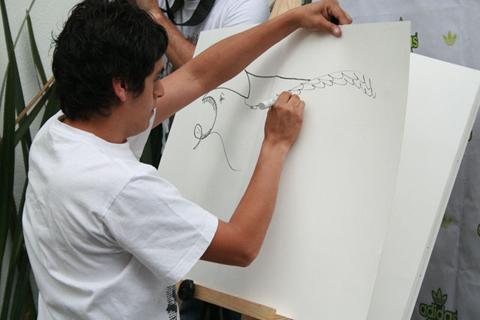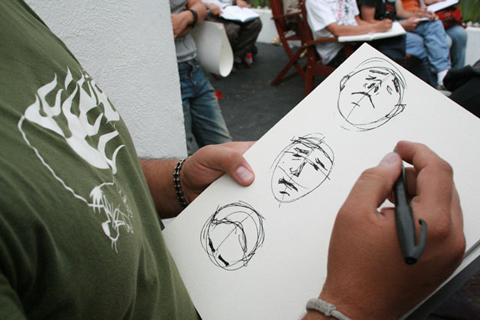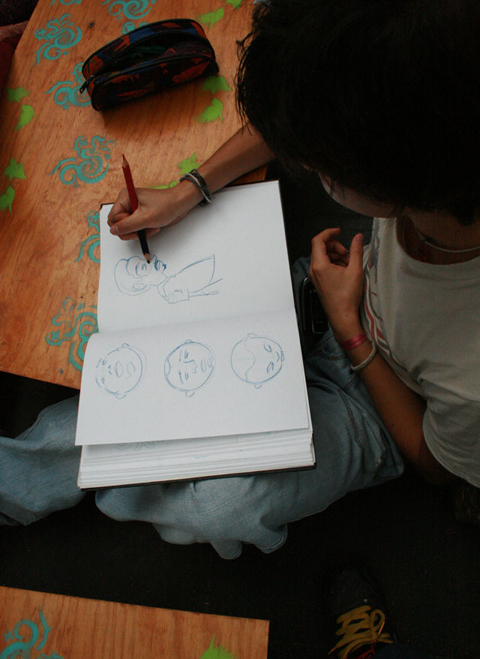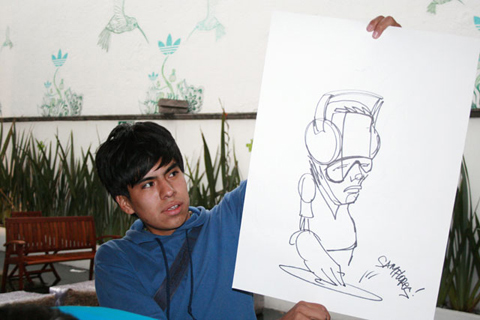 Some Flores illustration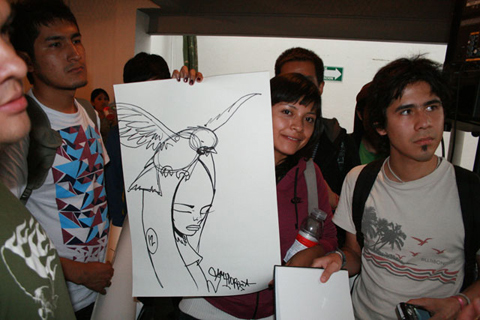 If we'd known Sam was going to just be handing out his work, we would have made the trip to Mexico City too!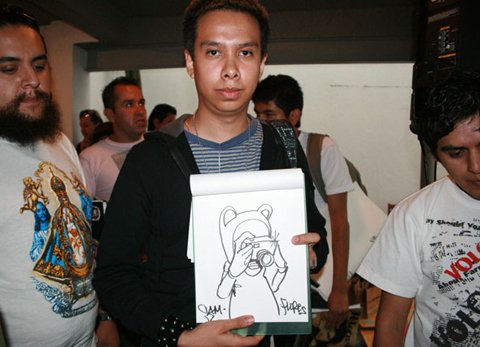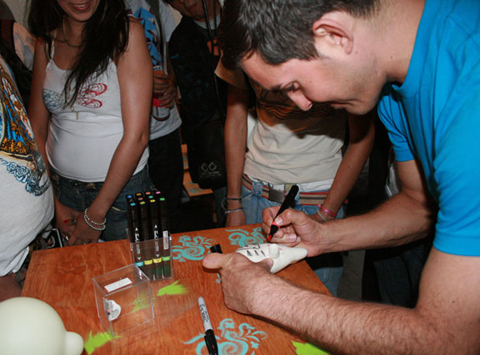 Thanks to The City Loves You for all photos.