Sam Flores & Saner Paint Mexico City: Day 1
Juxtapoz // Thursday, 08 May 2008
1
The first in a three-day installment, these images are from Mexico City, where acclaimed artists Sam Flores and Saner have collaborated on a sick mural.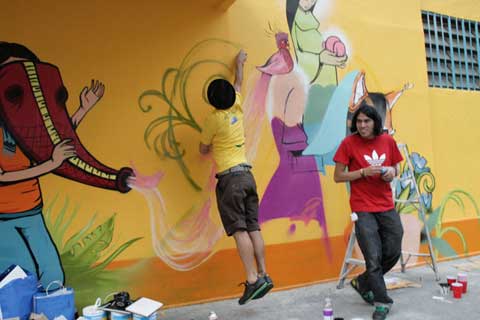 We'd be jumping too (for joy) if we could draw like Sam Flores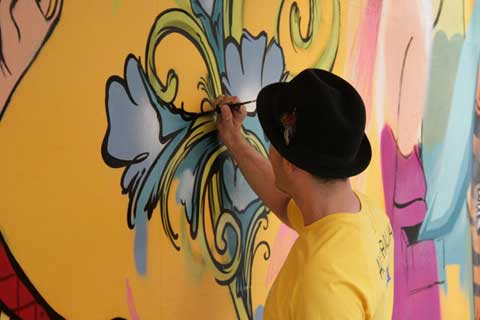 Flores and a flower
Onlookers gaze at Saner's artistry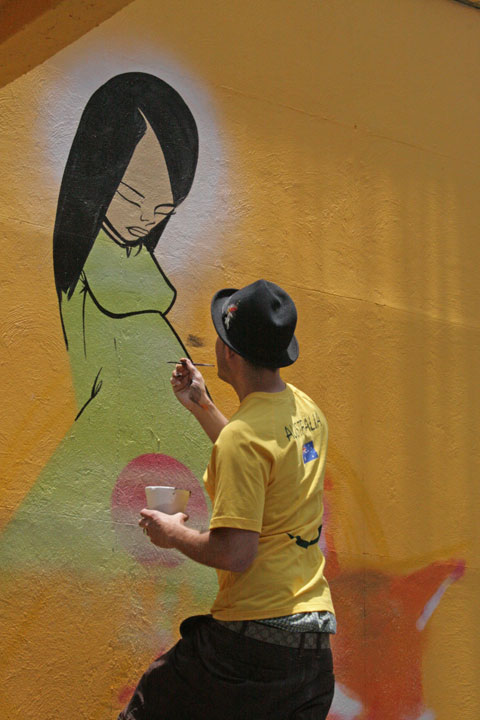 Flores working on one of his signature ladies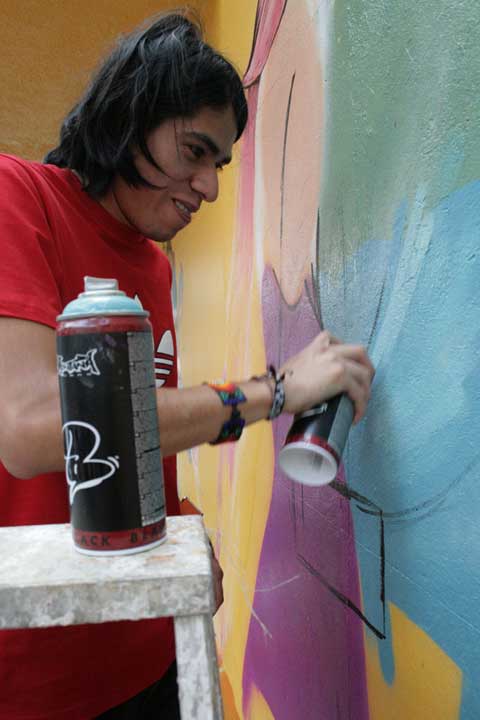 Saner working his magic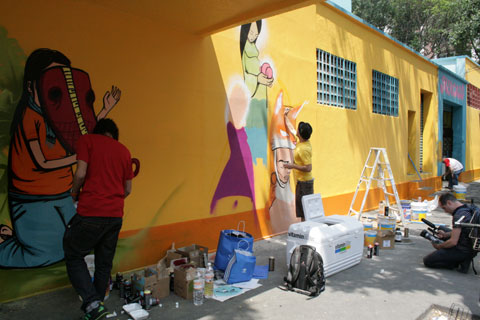 Laying it all out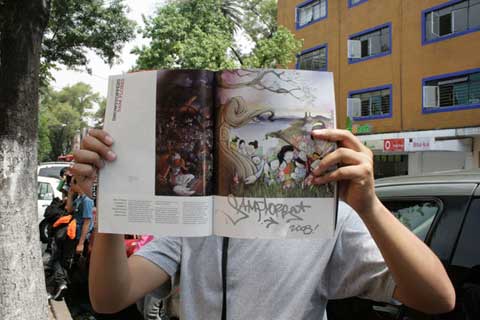 This fan has good taste: a singed copy of Sam Flores' Showstopper in Juxtapoz
From the pad to the wall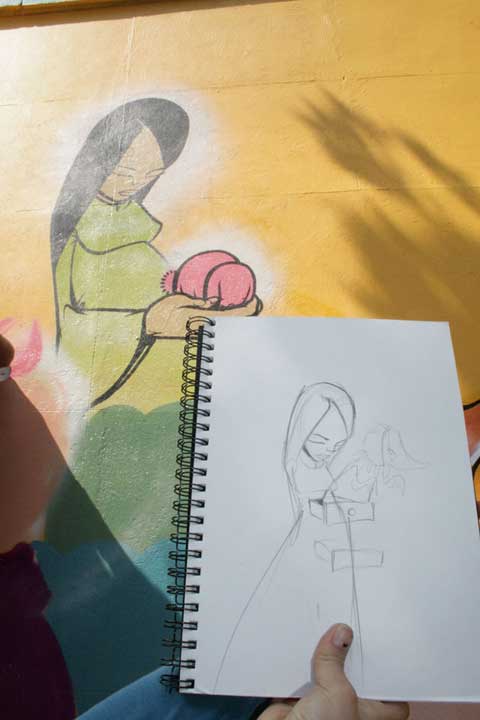 Flores' vision comes to life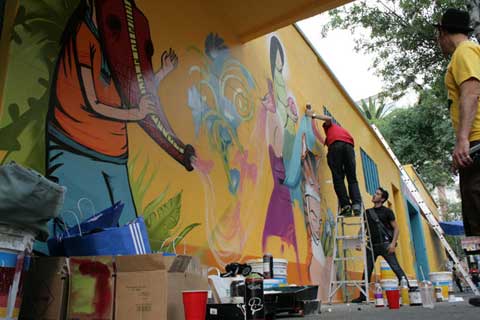 We can't wait to see the final piece!
All photos courtesy The City Loves You.