Image Gallery
Sage Vaughn and Michael Muller @ The Outsiders, London
Juxtapoz // Saturday, 15 Oct 2011
1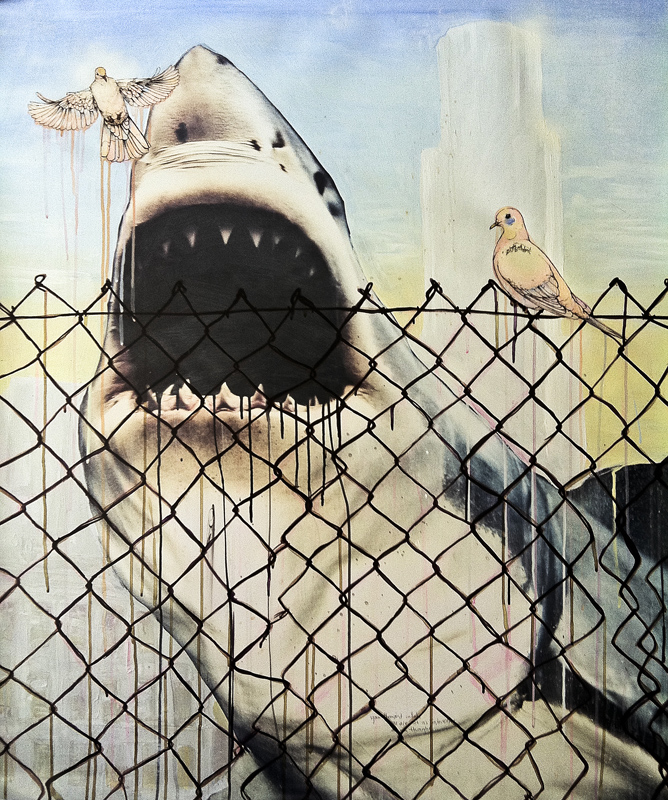 Sage Vaughn
, whom we featured in our
June 2011 issue
(we even did
our entertaining video with Mr. Vaughn a few months back
, and some people didn't get it), continues his busy year with
Opposing Instincts
, a collaborative show with Michael Muller at the
Lazarides Outsiders space in London
. The exhibition features Sage painting over Muller's photos, creating a "whole that's greater even than the sum of these particular parts."
Here is what Sage Vaughn has to say about the show: 
"I was introduced to Muller in Malibu by a good friend. He told me about a project he had been working towards down in Mexico: great white sharks, underwater lighting systems, cages, it all sounded incredible.
"We'd meet and talk about life, art, waves... One day he asked if I wanted to get some paint on one of the photos he took of the sharks. When I looked at those shots for the first time, my jaw dropped. I've been obsessed with sharks since I was a little kid, and even more so since I started surfing, but I had never seen shark images like these. Mike had taken such a different approach to portraying these amazing animals. The amount of character contained in these creatures' faces was so beautiful, I couldn't help but be inspired. When our first collaborative piece was finished we knew we were really on to something..."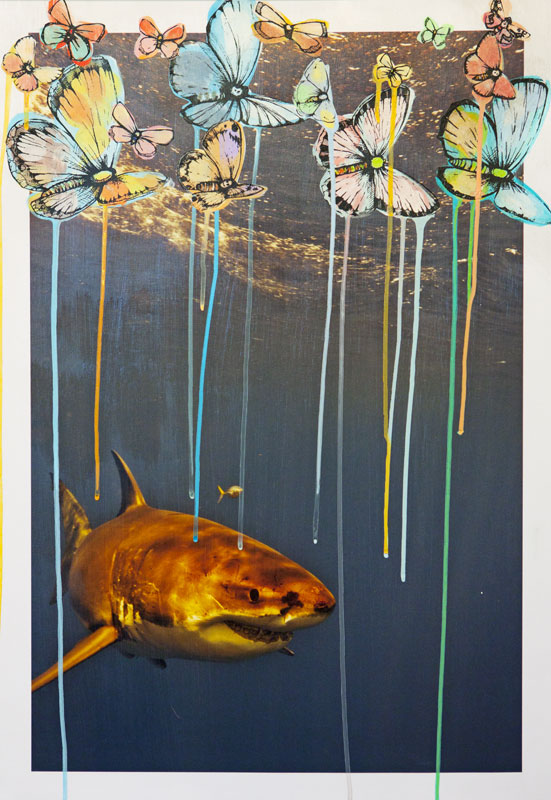 Sage Vaughn and Michael Muller
Opposing Instincts
Through October 29, 2011
The Outsiders
London, England