Image Gallery
Ryan McLennan "Abominations" @ Joshua Liner Gallery
Juxtapoz // Thursday, 13 Oct 2011
1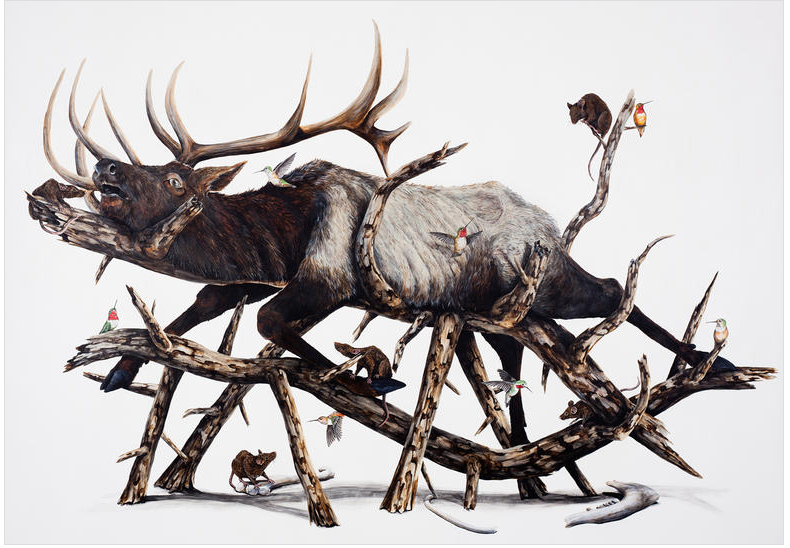 We are huge supporters
Ryan McLennan
's serene and beautiful acrylic and graphite on paper works for a long time now, and we are happy to see his second solo show at
Joshua Liner Gallery, Abominations
, is set to open on October 20.
One thing you really miss here is the size of McLennan's pieces. This piece in particular,
The Immortal
, seen above, is nearly 6 feet long. McLennan's piece created for the 15th Anniversary Juxtapoz Auction was one of the most sought after pieces, especially after it was shown at our gallery presentation.
Liner Gallery notes, "
Abominations
takes up universal questions, such as speculating on the existence of God and what it means to be moral. In the large work
The Immortal
, an elk with an impressive rack is pinned by a tree branch into a peculiar, torture-like pose against a white background. On and about him are smaller creatures—hummingbirds and rats —that appear to relish in the great beast's suffering. Or perhaps they're merely rubbernecking, taking in the tragic fall of the mighty with relief but also a little schadenfreude."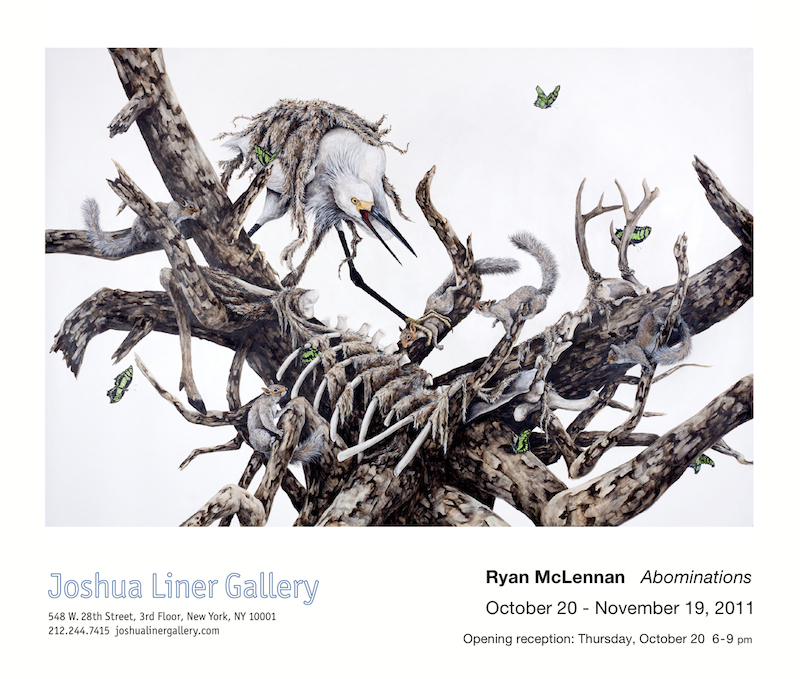 Ryan McLennan
Abominations
October 20—November 19, 2011
Joshua Liner Gallery
New York, New York