Ryan McGinness "SponsorshipRedux" @ Subliminal Projects
Juxtapoz // Saturday, 11 Jun 2011
1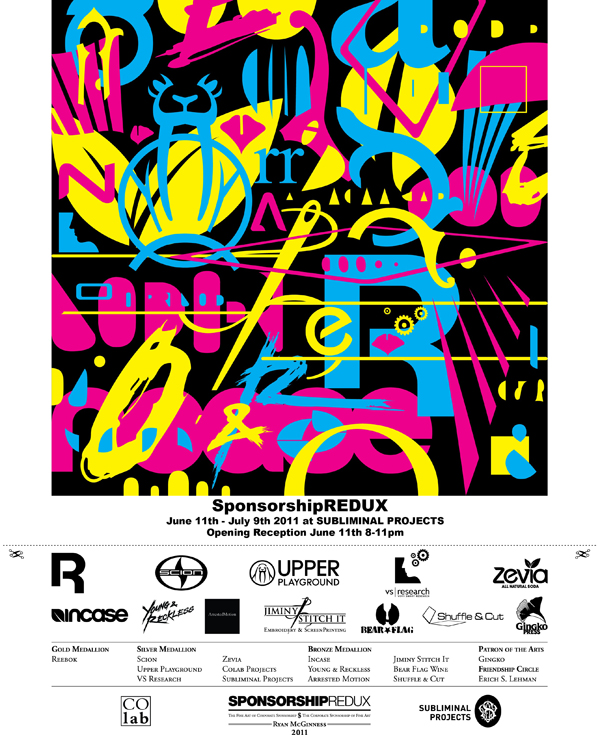 Ryan McGinness
is bringing back the good stuff. Expanding upon his groundbreaking Sponsorship project at BLK/MRKT Gallery in Los Angeles in 2003, McGinness will open
SponsorshipRedux
at Subliminal Projects in LA tonight, June 11.
For the show, McGinness has taken the
exact same concept for this incarnation, with the addition of a new twist. McGinness will deconstruct the corporate sponsors' logos and use these  parts as the compositional ingredients in a series of four paintings and two print editions.
Some of the sponsors include Reebok, Upper Playground, Scion, Zevia, and Incase, amonst others.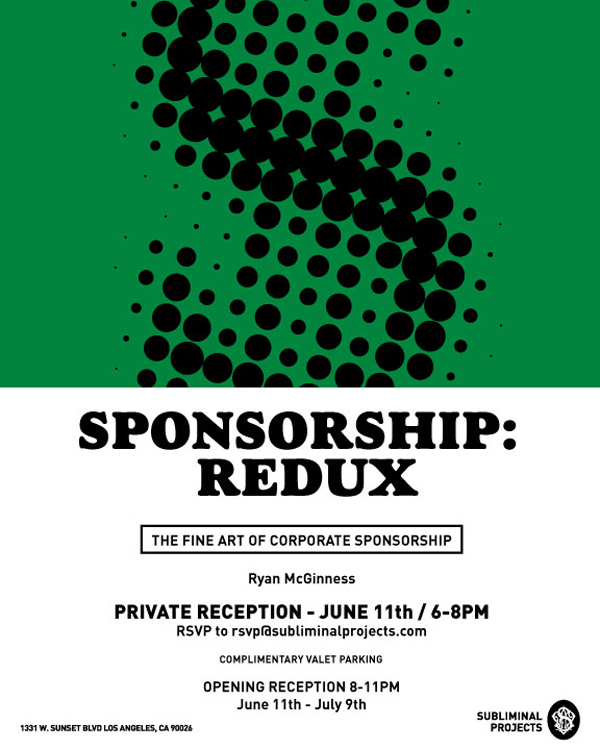 Ryan McGinness
Sponsorship: Redux
Opening Reception:  Saturday, June 11th, 2011 / 8-11PM
June 11th - July 9th, 2011
Subliminal Projects
Los Angeles, California