Ryan McGinley "Life Adjustment Center" at Ratio 3 in SF tonight
Juxtapoz // Friday, 29 Oct 2010
1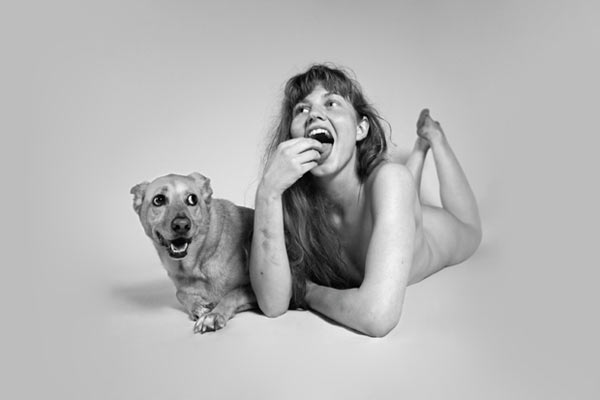 We remember back in 2007, when we sent our NYC correspondent, street photography legend Ricky Powell, over to young photography phenom Ryan McGinley's studio. The first picture we saw from their meeting was Ryan in an aNYthing beanie in front of a Morrissey framed poster. Needless to say, we were into it...
Now, it has been over 3+ years since our feature with Ryan in the May 2007 issue of Jux, and his career has only gotten bigger and better. More and more, brands are turning to Ryan, as if in need for a new, fresh, and iconic image, McGinley was the man to get. And as we have seen in various NY Times shoots and Levi's ads, Ryan has more than exceeded expectations. He is the instant cool, and the work is just as strong.
Tonight, at San Francisco's Ratio 3 Gallery in the Mission District, Ryan McGinley opens "Life Adjustment Center," a new solo show with accompanying 44-page monograph published by Dashwood Books. In his second solo at Ratio 3, McGinley is bringing new black and white portraits, as well as a second section of his now revered summer travel photos.
The show opens tonight, October 29th, and continues through December 11th.
Ryan McGinley: Life Adjustment Center
October 29 – December 11, 2010
Ratio 3, 1447 Stevenson Street, San Francisco, California