Rosson Crow's Bowery Boys
Juxtapoz // Tuesday, 22 Jun 2010
1

Rosson's large-scale paintings are inspired by diverse references – Baroque and Rococo interior design, cowboy culture, Las Vegas architecture, theater and music –their dominant scale pulling the viewer into the psychological space of the spectacle. The paintings oscillate between celebration and desolation, with extravagant ornate features appearing to collapse and drip across the pictorial plane.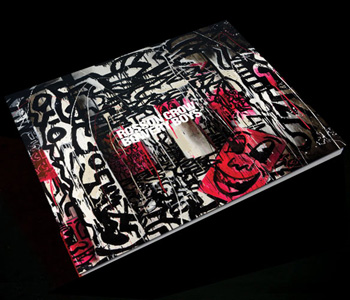 Rosson is an exciting update to a history painter, knowledgeable about the old Bowery and the current one, layering her knowledge of the past into layered and impressive paintings. She is a "site specific painter" in the sense that she travels to and often lives for an extended time in the city she plans to make an exhibition in, taking the opportunity to immerse herself in the local scene, experience and photograph the contemporary venues of interest, and thoroughly research and archive images of its past.
For Bowery Boys Rosson lived in the city for six months, researching the 1880s Bowery scene, the 1980s downtown scene, and today's artists connection to and deviation from those precedents, in search of what makes right now so unique.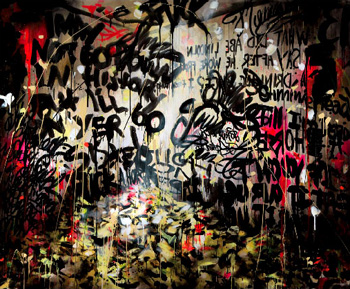 In this book, Rosson covers how the spirit of illegality and rebellious youth shaped our experience of the city today. Gangs, graffiti, gays, drugs and illicit sex are part of the city's spirit, the vitality of the streets, but also form a big part of the art world today. How has the New Yorker's love for this spirit shaped recent art history and influenced the young practitioners of its tradition?
Bowery Boys
Rosson Crow
$35.00
Hard cover, 11 x 8.5 in.
56 pages
from OHWOW Publishing.