Image Gallery
Roomba Vacuum Light Paintings
Juxtapoz // Wednesday, 06 Jul 2011
1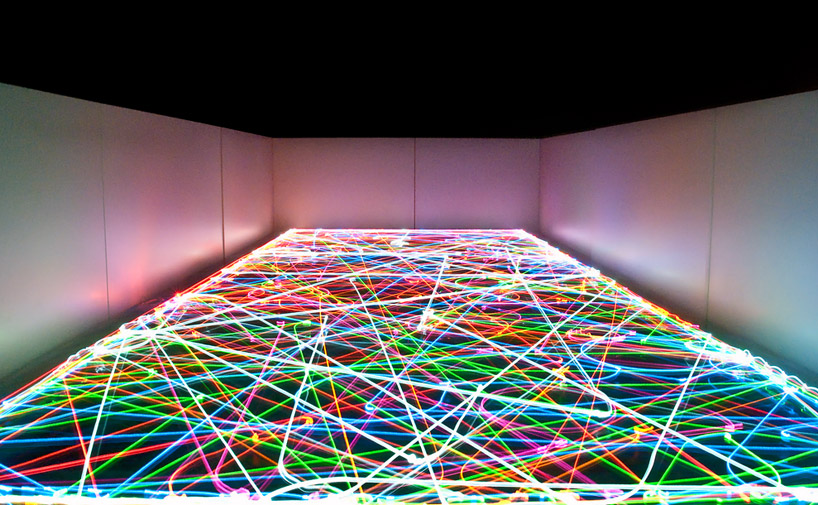 Have you ever wondered what would happen if you attached colored LEDs to a Roomba vacuum device and let them roam for the duration of a long-exposure photograph? This is what would happen, and it looks quite remarkable.
Yes, randomness is one thing, but this is anything but a random project.
Designboom
notes, "The
IBR algorithm group
at Germany's Braunschweig University of Technology, create designs by constructing obstacles, thereby designating space that the Roombas cannot pass into and which thus remains dark. Flickr user
Reconscious
utilized accelerometer-driven LEDs so that the colour light varied depending on the Roomba's movement."
If that doesn't make sense, just note: time-lapse photography, Roomba, LEDs, and its look incredible.