Ron English at Blue Print for Space
Juxtapoz // Thursday, 03 Dec 2009
1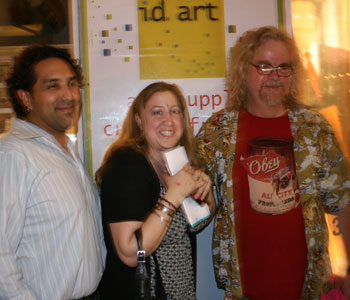 Ron English came out to
Blue Print for Space
last night despite the fact that he had been up working on his new outdoor solo mural all night the night before.
The mural will be centered around a classic Ron English image that will be sure to please fans and newcomers to his work alike.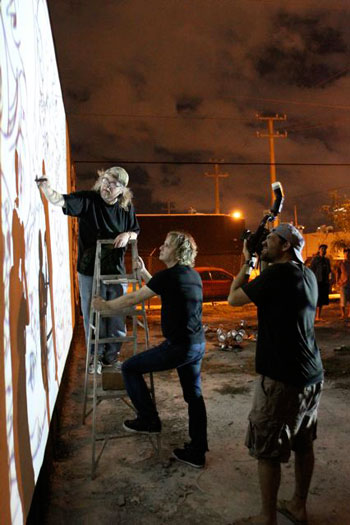 Ron English working late night on his mural in Woodwynn
Looking at his paintings one would expect an ostentatious or brazen personality, but for such a prolific and well-known artist Ron was notably reserved—probably a characteristic that he can attribute to so many years in the game.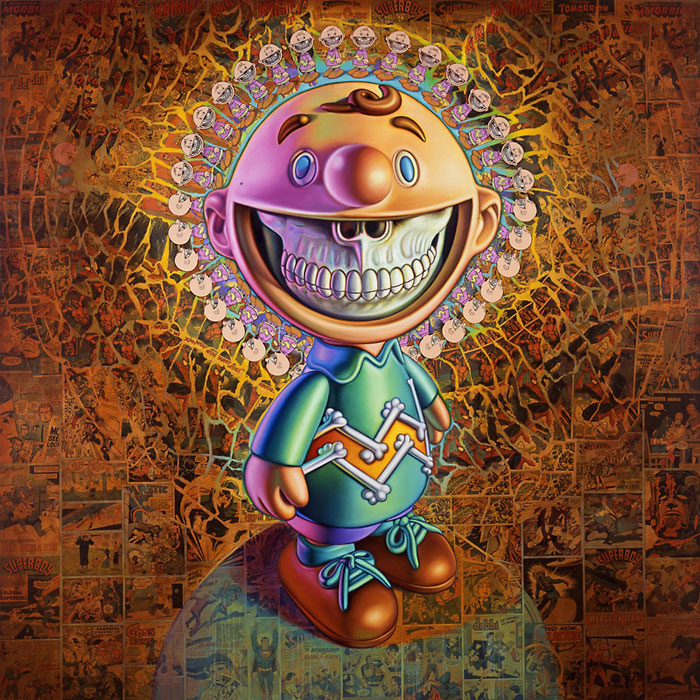 He relinquished that he would not be checking out the event's after-party at the Shore Club in Miami but smiled slyly and recalled fond memories of last year's wild rumpus that ended in about 35 partygoers jumping nude in the outdoor pool that is the centerpiece of the club.
No repeat impromptu group swimming sessions this year, but he did miss a good party.