Rock on Mars: Stephen Sprouse-inspired Louis Vuitton Collection
Juxtapoz // Monday, 12 Jan 2009
1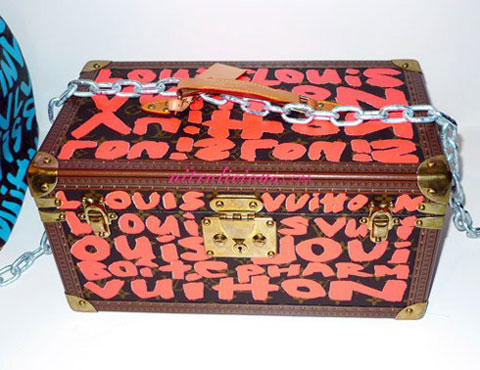 Marc Jacobs just released a Stephen Sprouse Louis Vuitton collection, inspired by the famous collaboration in 2001 between Jacobs and Sprouse to make graffiti-style handbags.

The collection recently dropped prior to NY Fashion Week and is now part of a retrospective art show on Stephen Sprouse (1953-2004) at Deitch in New York, open now through February.

The retrospective exhibition, Rock on Mars, features the rock and roll futuristic vision of one of the most influential fashion designers of his time and a key figure in the dynamic mix of punk rock, wild style graffiti, and street influenced fashion that characterized the downtown New York community in the early 1980s. Sprouce was one of the first to build on the influence of Andy Warhol to create a fusion of art, music and fashion.

The exhibition introduces Sprouse's extraordinary pop-influenced paintings to the larger art audience. His paintings of iconic rock and roll imagery including stacks of loudspeakers, Sid Vicious with his pants down, and an Iggy Pop crucifixion, have rarely been seen. The show will also include a selection of the video works made to accompany his runway shows, examples of his fabric and furniture design for Knoll, and fifty of his most influential fashion looks.

The new limited edition Stephen Sprouse Louis Vuitton collection will be available in Louis Vuitton stores worldwide from January 9, 2009, the opening date of the exhibition.

Take a look at some photos here of the Rock on Mars opening, featuring the Marc Jacobs Stephen Sprouse Louis Vuitton collection.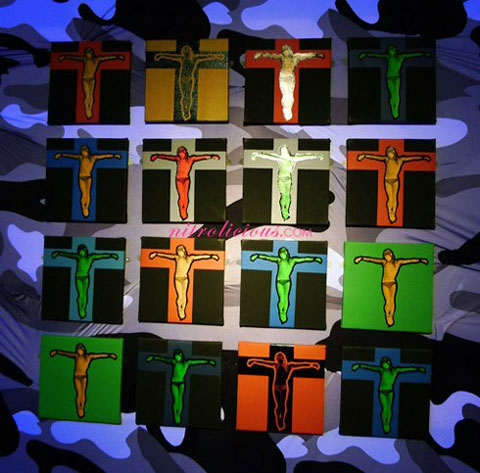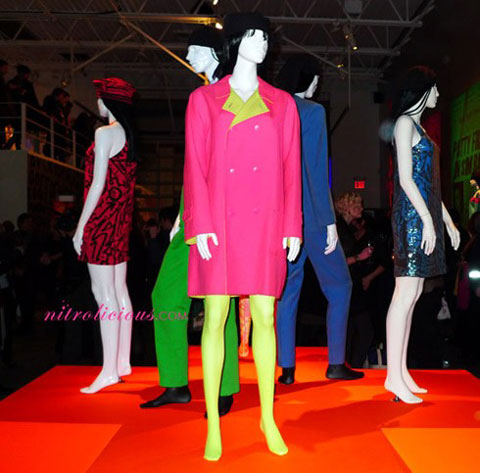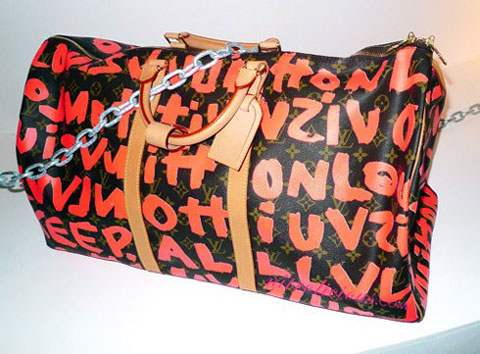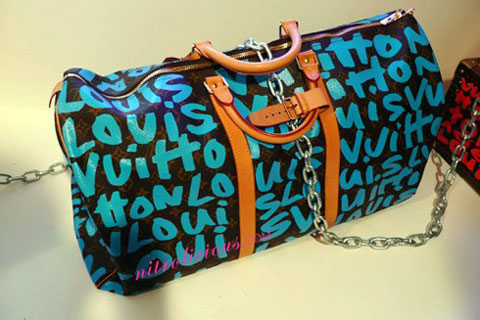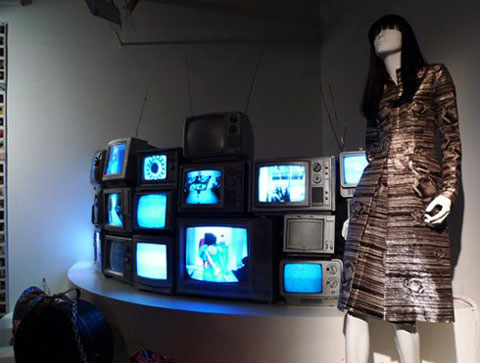 Photos from nitrolicious.com.