Robert Irwin @ Pace Gallery, New York
Juxtapoz // Wednesday, 10 Oct 2012
1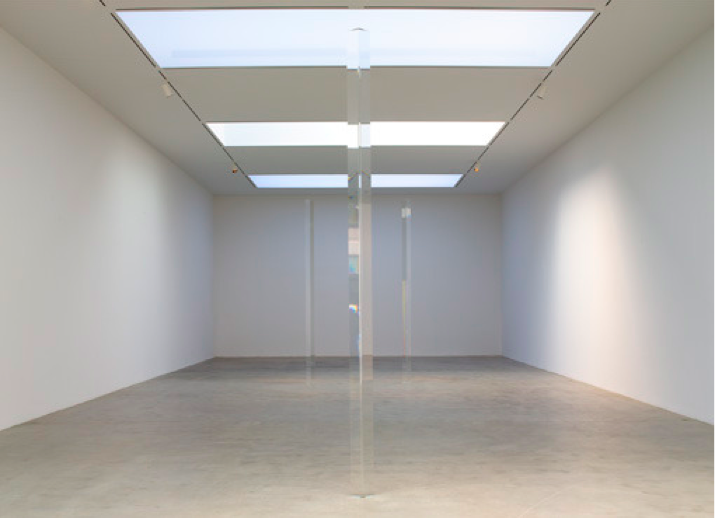 Robert Irwin, the highly influential California artist and pioneer of the west coast light and space movement of the 1960s, will be exhibiting at both of Pace's gallery spaces in New York until the 20th of this month. His work is always a treat as it reinvents and reveals the spaces we inhabit and the often unnoticed qualities of architecture and light.
Here are some details from the press:
"At 510 West 25th Street, Pace will present the artist's iconic acrylic columns—the last works he conceived prior to abandoning his studio practice more than fifty years ago. Rising from the concrete floor and stretching more than fifteen feet towards the skylights above, the nearly transparent prisms warp the surrounding air and space. The columns are the completion and realization of an idea conceived in 1969. At the time, Irwin was restricted by the limitations of available materials, but today, more than four decades later, new materials and technology have enabled the artist to realize the works as originally conceived—as one unit without the interruption of joints, reaching the height he envisioned.
The gallery at 32 East 57th Street will feature a site-conditioned installation that incorporates the gallery windows overlooking 57th Street. The work, which premiered in the spring, alters viewers' orientation, blurring the line between illusion and reality. In recent years, Irwin returned to the studio, engaging with light and energy by using fluorescent tubes to create wall installations that can pass through different states, altering chromatic relationships, rhythm, and the surrounding atmosphere. An example of the artist's light installations will also be on view."
http://pacegallery.com/