Rob Sato, Matt Rota, and Brendan Danielsson at Copro Gallery, Santa Monica
Juxtapoz // Saturday, 13 Aug 2011
1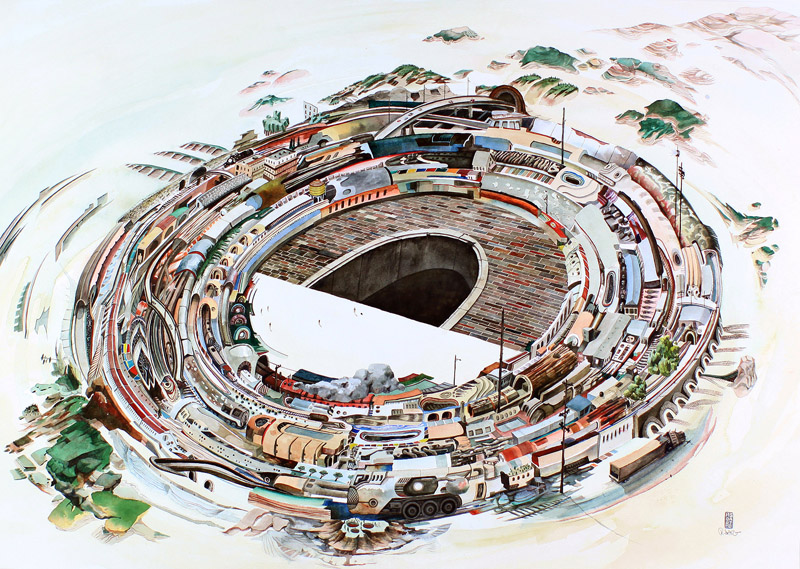 Santa Monica's
Copro Gallery
opens three consecutive exhibitions tonight, August 13, with The Open End by artist Rob Sato (above), Diarrhainbow by Brendan Danielsson, and Philosophy of Flies by Matt Rota.
Rob Sato's
The Open End
will be his second solo show at Copro Gallery, featuring a full body of work with large and small paintings, drawings and prints. It will showcase nearly a year's worth of Sato's otherworldly lies and intricate plotting with sumptuous detail.
The Open End
is the place where no path or plan leads but where you end up anyway. It's the door to the next moment, the next room, the next dimension, the inevitable future and center of the whirlpool.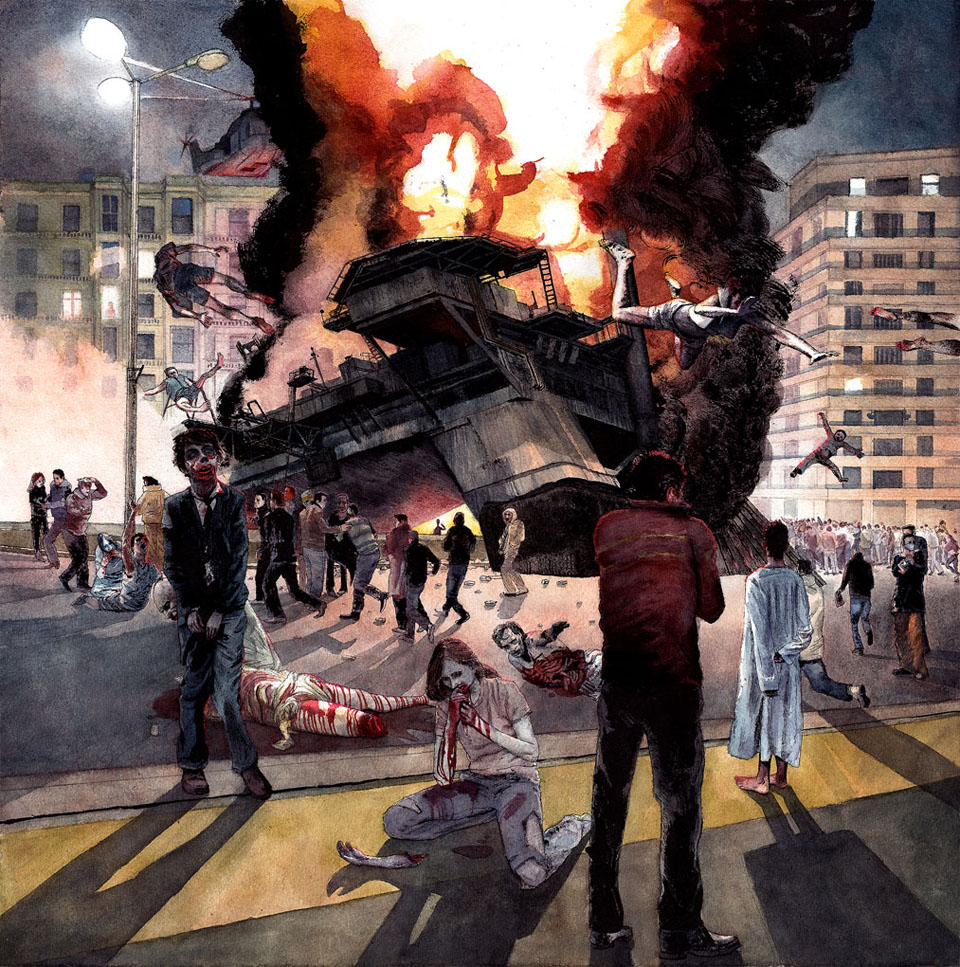 Matt Rota's Philosophy of Flies explores themes of catastrophe. Scenes of war, famine, floods, and earthquakes are populated with a civilization of the affected and ambivalent, Victims and Victors. It's an absurd nightmare; one of both comedy and tragedy, where none involved can escape. His work is above.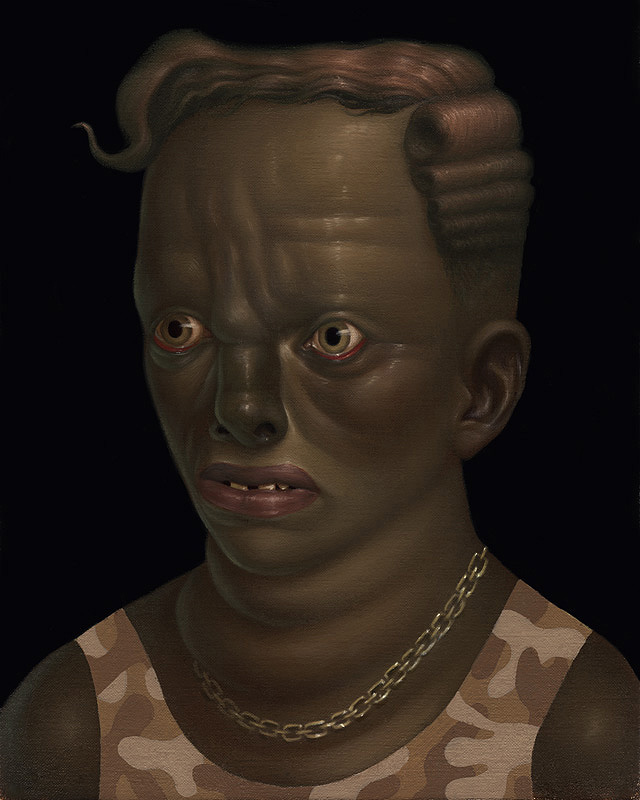 For Brendan Danielsson's
Diarrhainbow
(work above), he deals with man versus beast, beauty versus ugly, sensuality versus violence, etc. This show continues the series that could be considered character studies or fake portraits. Ugly people with, hopefully, some beauty mixed in. Says Brendan "my work isn't conceptual, personal, spiritual or political and there's no secret underlying message or point I'm trying to get across. I simply create art that I would like to see if I were not the one making it and the process, as I develop a piece, is little more than a stream of consciousness. I do try to incorporate a few elements of conflict to create a narrative but believe it or not, I don't enjoy the actual process of creating art and it's a constant struggle in which I'm my harshest critic. The end result is what keeps me going and when I create something that I actually like, I'm a happy man.
All Openings: Saturday, August 13, 8:00­–11:30pm
Dates: August 13–September 3, 2011