ROA up in LA before Thinkspace Pop-Up show
Juxtapoz // Monday, 01 Nov 2010
1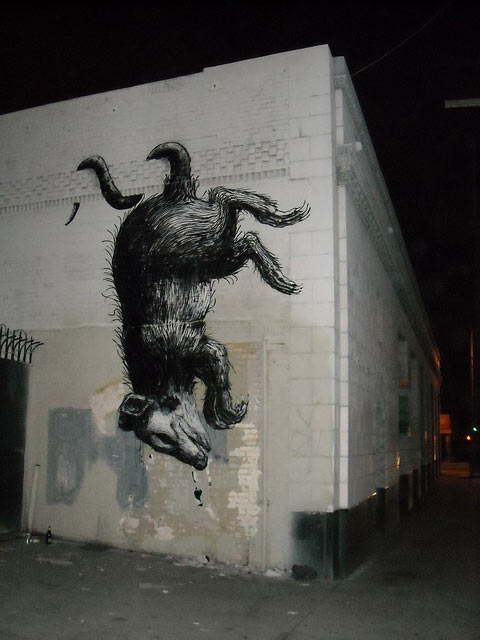 We art enthusiasts have been wanting some of the great European street murals creating over the past half decade to make their way over the Atlantic to us, and slowly but surely, its starting to happen.
First off, Belgian artist
ROA
kicked off his West Coast debut this weekend with a piece near 7th and Mateo in Downtown Los Angeles. Thinkspace Gallery is presenting ROA's solo show at
New Puppy Gallery just outside of downtown LA from November 13th-24th. More details and images to come. 
Thinkspace presents a special pop-up event with ROA
Sat, Nov. 13th 6PM-Midnight
On view: Nov. 13th – Nov. 24th
Taking place at New Puppy Gallery
2808 Elm Street in Los Angeles

Thanks to SourHarvest for the image.