Risk, Crash, and Freedom at Corey Helford Gallery
Juxtapoz // Saturday, 30 Apr 2011
1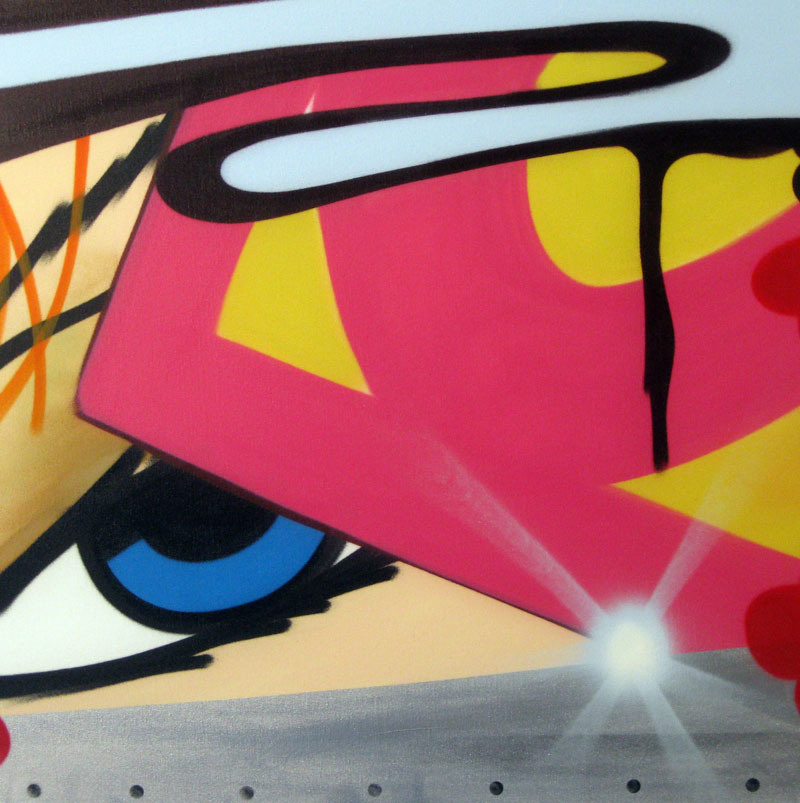 Tonight, Saturday April 30 at Corey Helford Gallery in Culver City, graffitit mainstays Crash, Freedom, and Risk will be showcased in "Blurring the Lines." All three artists had a major part in the MOCA's Art In the Streets exhibition, including Risk's painted bus that sits in front of the Geffen.
Roger Gastman, who curated our Art In the Streets Issue and just released a new book,
The History of American Graffiti
, curated the show at Corey Helford.
Here is the full press on the show:
Bringing together three internationally-recognized graffiti artists who are concurrently featured in MoCA's "Art in the Streets", the first major US museum exhibition on the history of graffiti and street art, "Blurring the Lines" is a dynamic intersection of legendary East and West coast writers, where the lines that divide urban art and the new contemporary fine art world converge.

Renowned New York graffiti artists CRASH and FREEDOM will take over the main floor with recent works inspired by their iconic imagery that was shown along alongside art luminaries Jean-Michel Basquiat, FUTURA, and Keith Haring during the 80s. A master at subway art, CRASH was also one in a handful of New York writers who painted murals on the streets during the early 80s while exhibiting at prestigious galleries worldwide. At the same time, FREEDOM moved into a larger space in Manhattan, an abandoned two mile stretch of tunnel designed by Robert Moses that would become the legendary Freedom Tunnel, launching a sixteen-year run of world-famous paintings and drawings.

For his first major gallery exhibition in almost twenty years, FREEDOM notes, "While CRASH and I have worked together over the years, this will be our first gallery exhibition together since 1987, which is exciting."

Upstairs in the loft, famed Los Angeles graffiti artist RISK, whose bus installation is prominently featured outside of "Art in the Streets" at The Geffen Contemporary at MoCA, will unveil "Styles for Miles". Created on canvases constructed from vintage license plates, RISK's new works represent his graffiti career as whole, tying together elements from his origins writing on freeway overpasses to his commercial projects and gallery and museum exhibitions.

Open to the public, the reception for "Blurring the Lines" will take place on Saturday, April 30 from 7 to 10pm, and the show will be on view until May 18, 2011.
FREEDOM: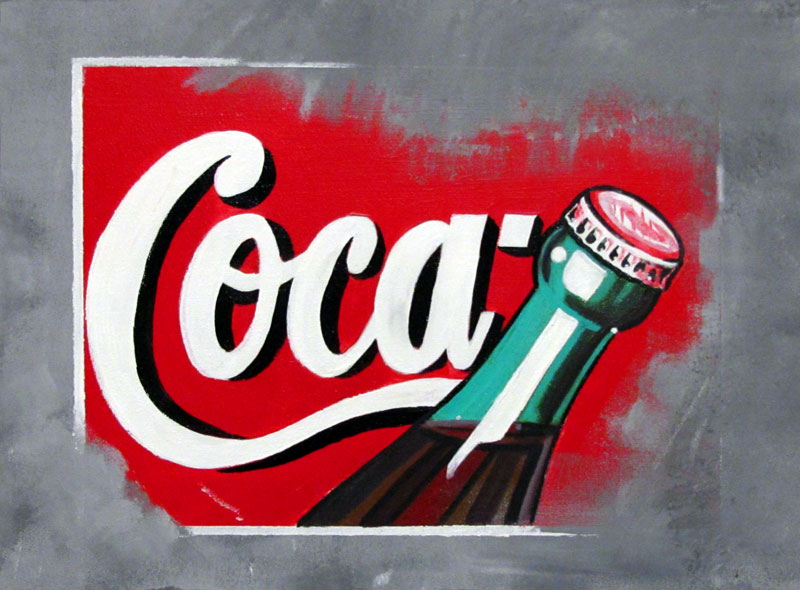 RISK: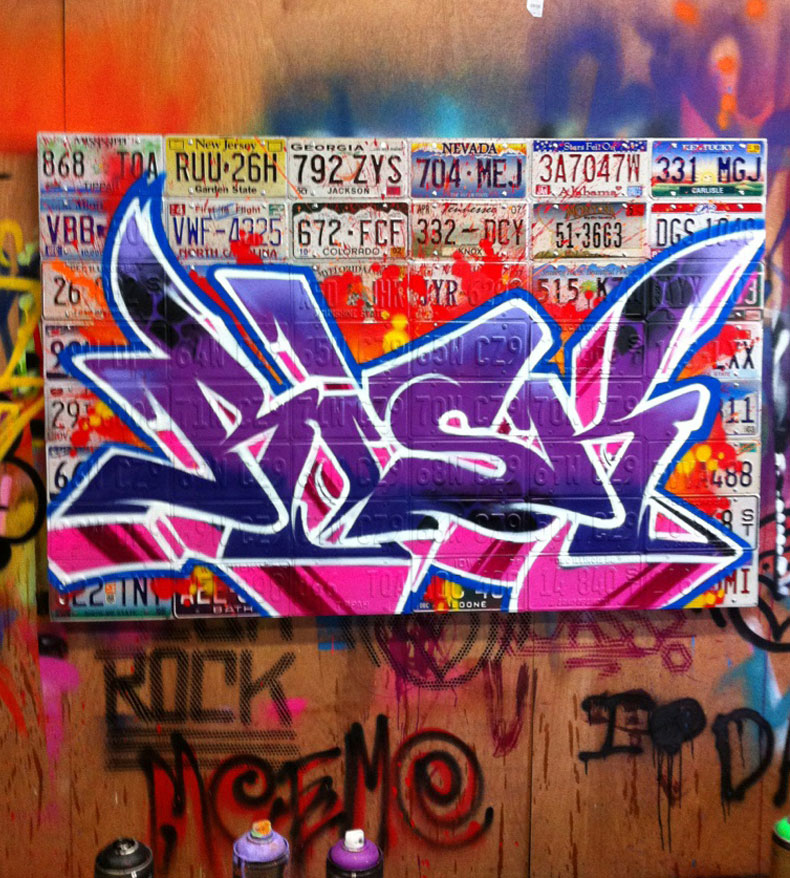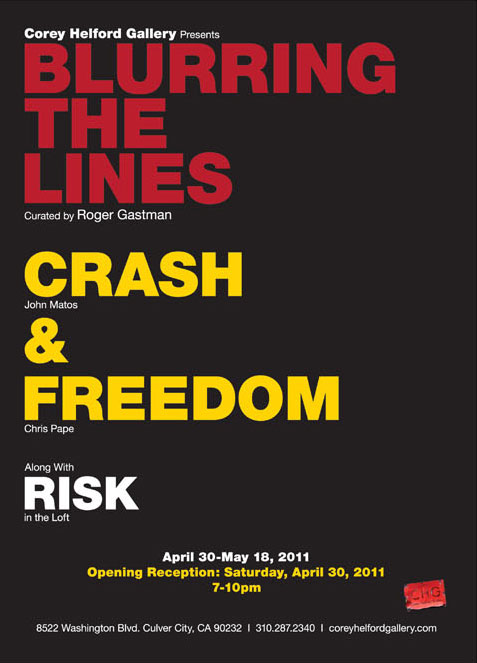 Blurring the Lines
Crash, Freedom, and Risk
April 30—May 18, 2011
Corey Helford Gallery
Culver City, California