Rico Deniro at FIFTY24SF Gallery in San Francisco
Juxtapoz // Sunday, 09 Jan 2011
1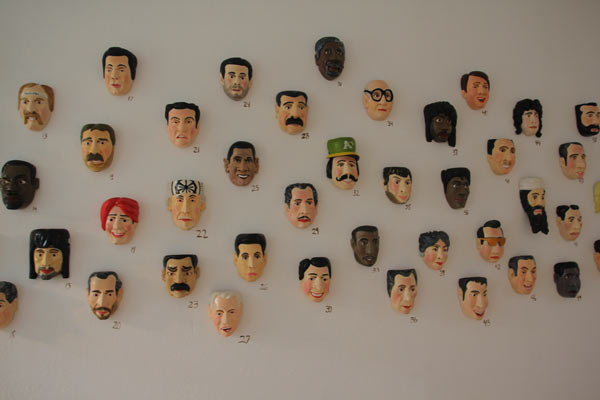 Our New Media & Technology Editor, Alexander Tarrant and I, your web editor, headed over for an early Satruday morning preview of Rico Deniro's debut exhibition,
Native Expatriots
, at FIFTY24SF Gallery in San Francisco. The subject matter: high-profile pop and cultural icons in the form of hand-carved wood masks.
Artist Rico Deniro art-directed an entire exhibition of hand-carved masks from master-woodworkers in Mexico, and the result is nearly hypnotizing look at familiar icons made by hand.
What Alex and I took from the show is the degrees of separation in familiarity of these icons. The idea that we think Rico is touching on is that you give the most iconic pictures and images to woodworkers who don't have the close relationship with these pop figures as say, I have with Kanye West's image. Or what my relationship may be to Warhol and Basquiat. Or the Monolpoly guy. It goes on and on, but the game is figure out who is who, and WHY we know who is who.
Here are some of the guesses that Alex and I came up with...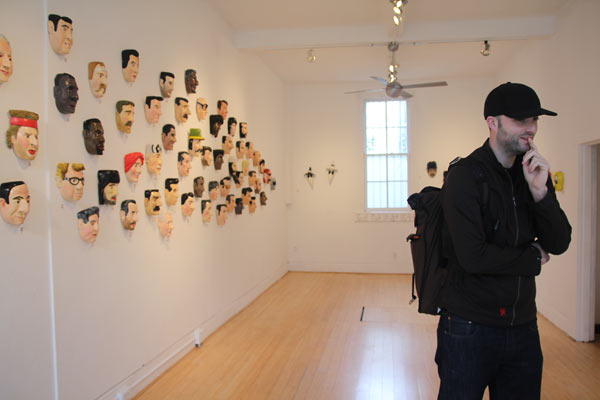 Alex and I playing the guessing game...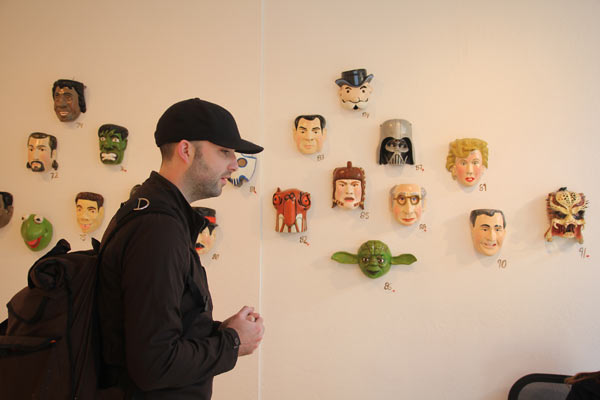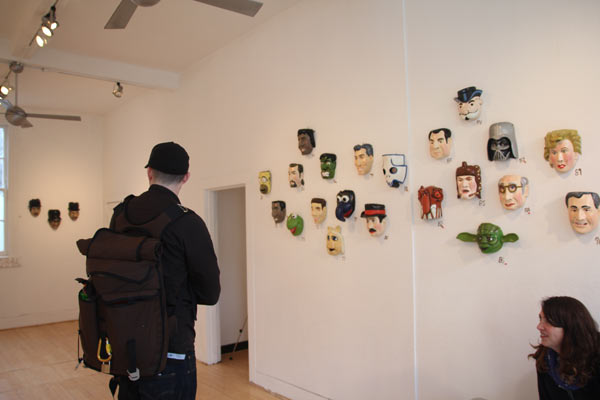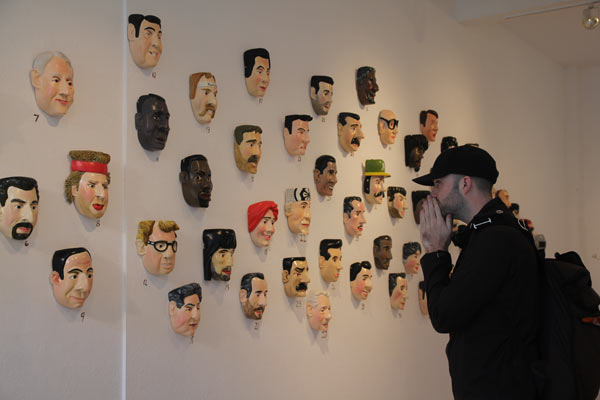 James Brown on the top? Kenny Powers at 72?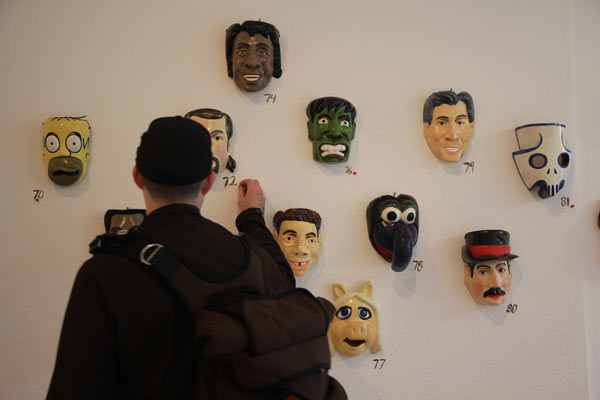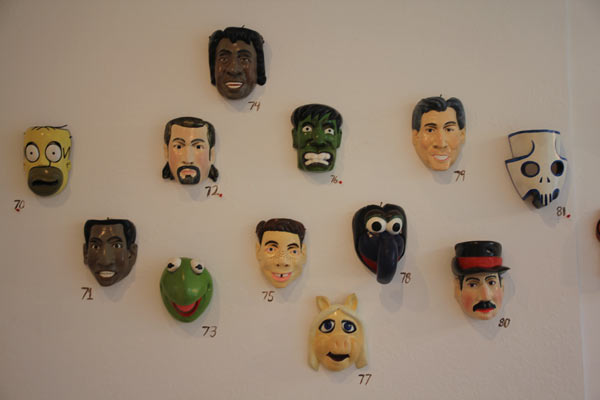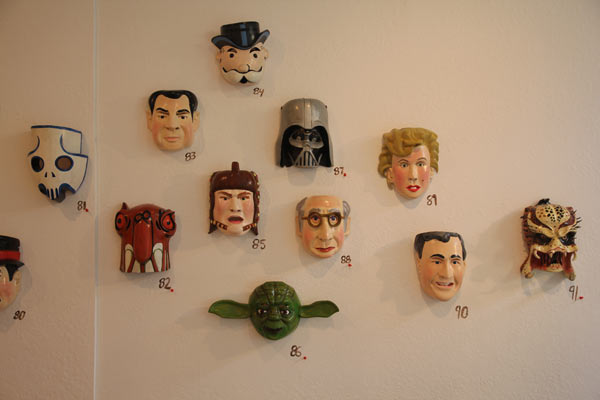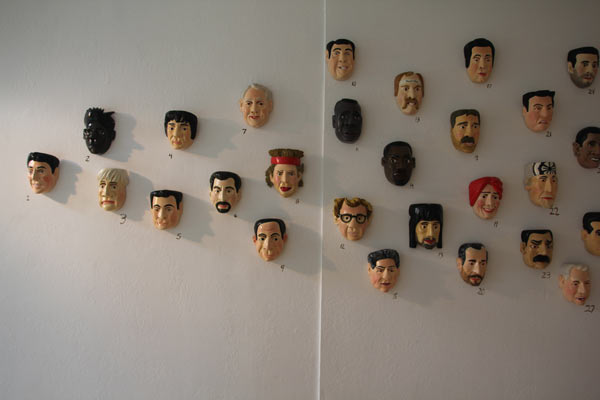 That has got to be John McEnore at 8...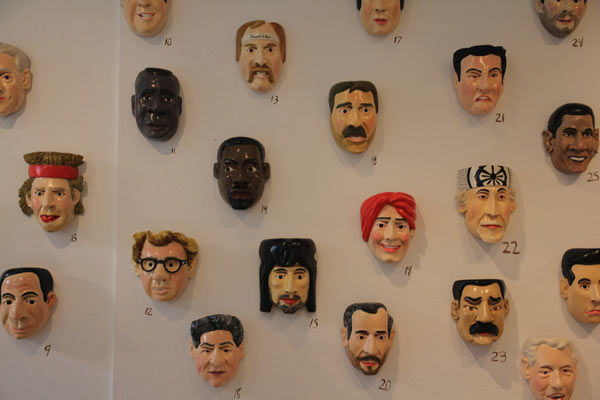 We see a Rollie Fingers and Obama match-up in there. . .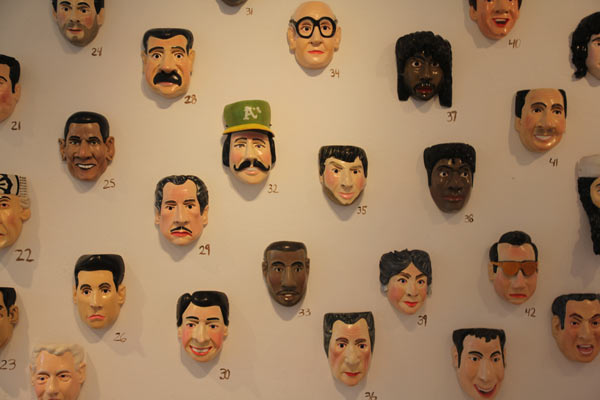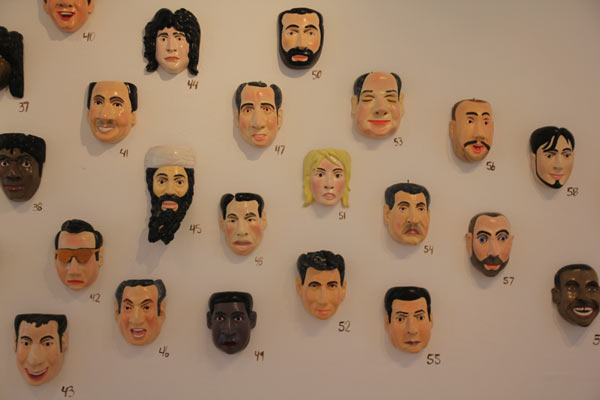 Daft Punk on the end.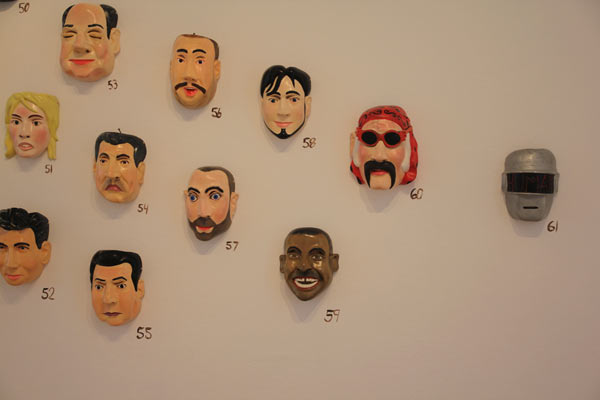 A great row...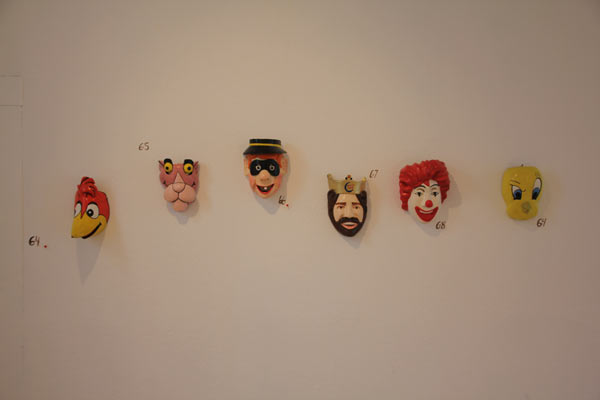 Homer...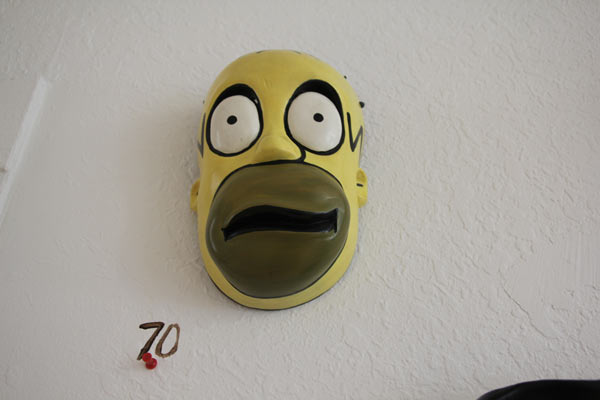 Kermit...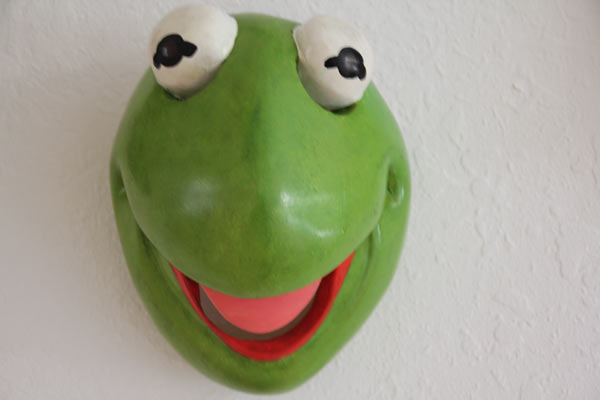 Gonzo...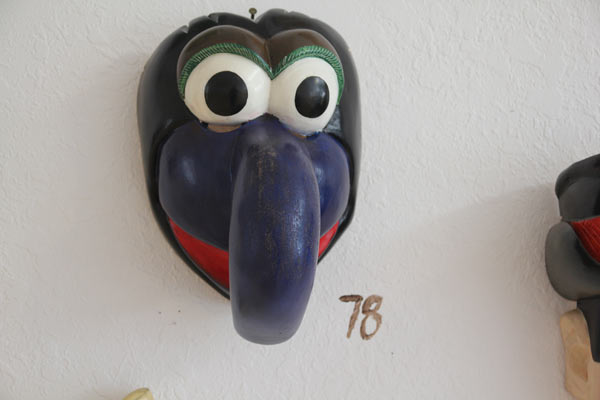 This one, in all-carved wood, is amazing.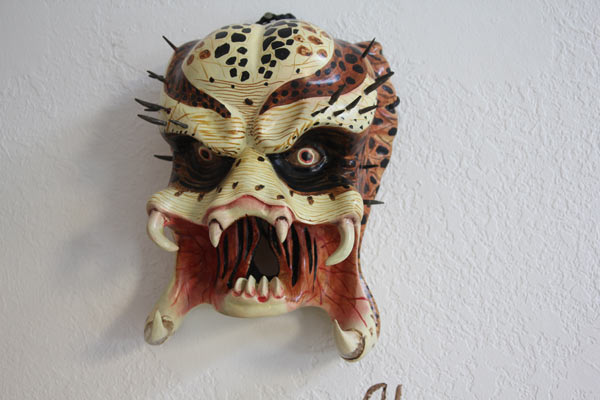 John Kerry? Couldn't figure it out...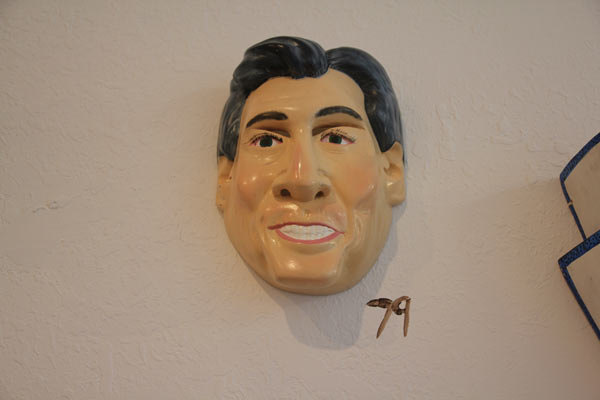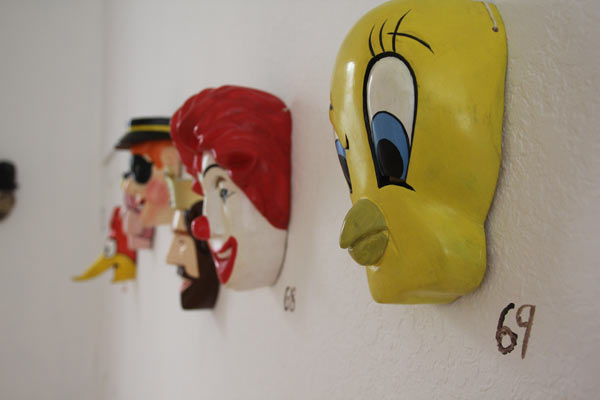 Our favorites, the Run-DMC trio.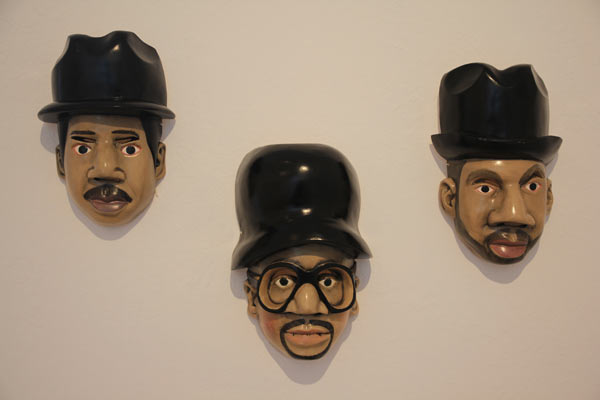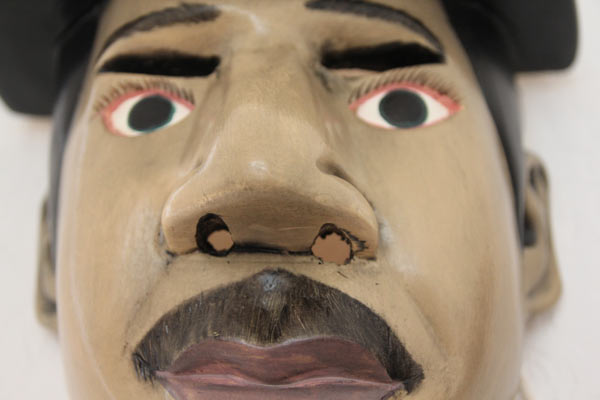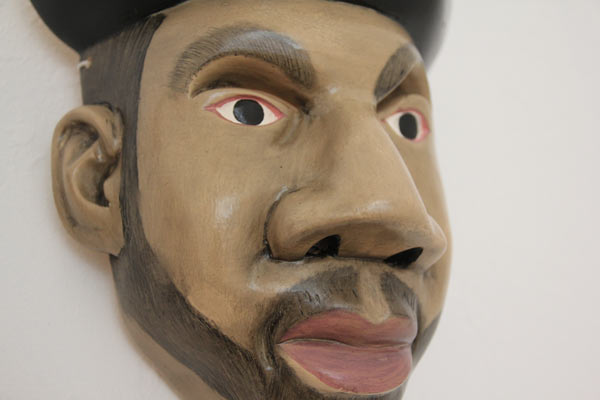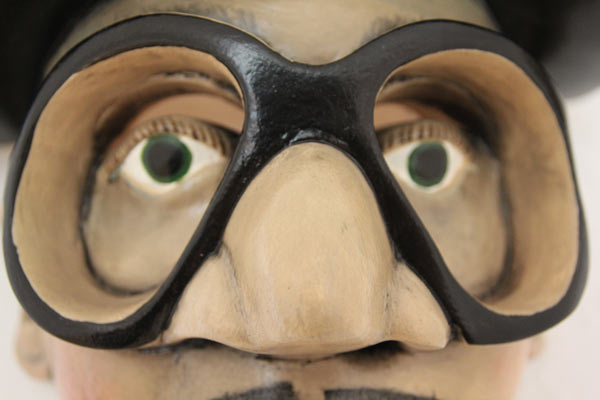 Spy vs. Spy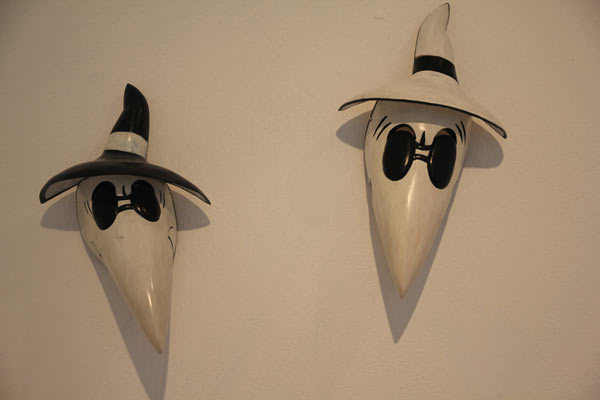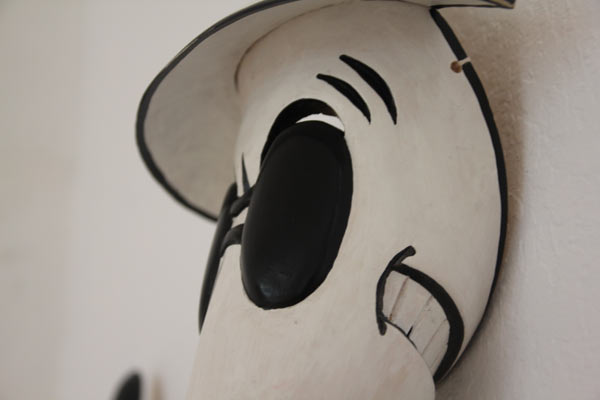 Daft Punk...?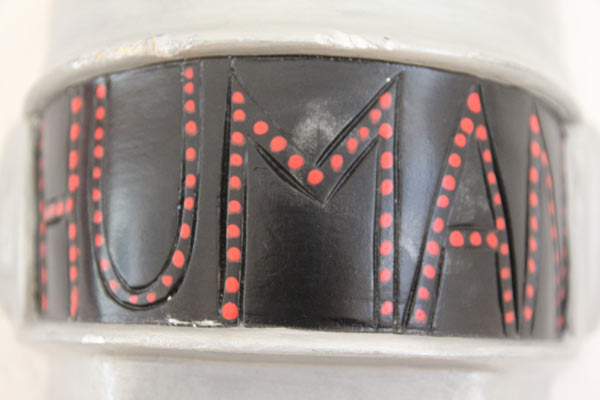 That has to be Bea Arthur...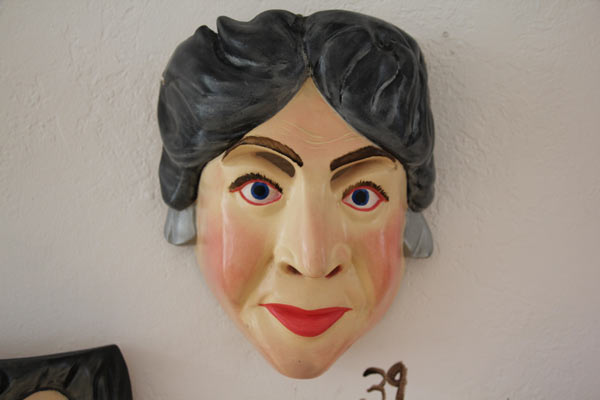 The beard...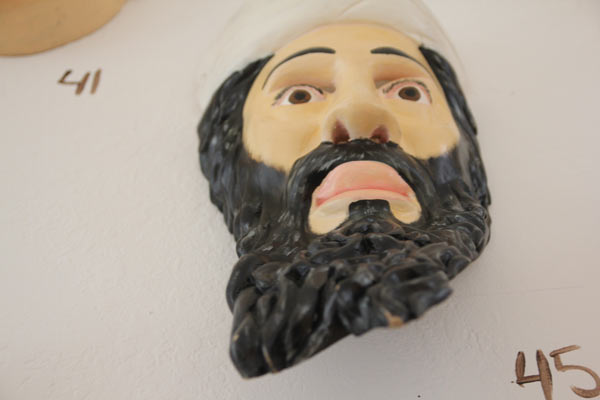 Kim Jong-Il ?...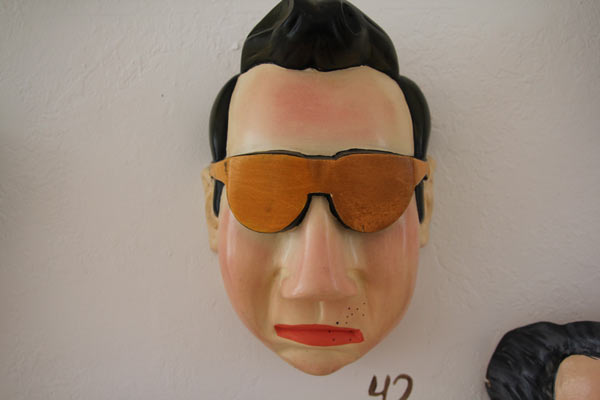 Yeezy taught me...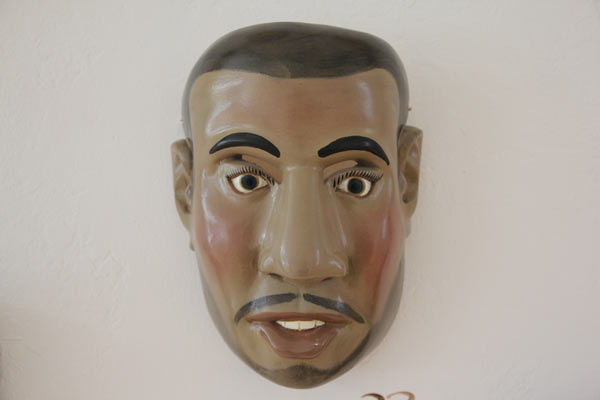 FIFTY24SF.com
Follow Rico on Twitter.
RicoDeniro.com