Ricky Allman, Grant Barnhart & Niall McClelland at David B. Smith Gallery
Juxtapoz // Tuesday, 24 Mar 2009
1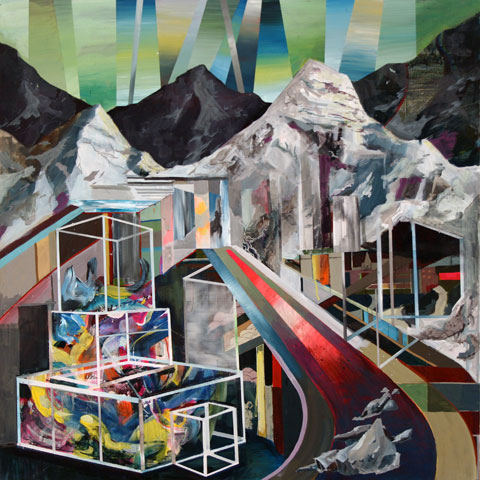 The David B. Smith Gallery announced its third exhibition of the year, featuring Ricky Allman (work above) Niall McClelland, and Grant Barnhart. All three artists are sure to intrigue and challenge the viewer to understand their work, and perspective. All artists will be in attendance at the opening reception on Thursday, April 2, from 6 – 8pm and the show will remain on view thru April 25, 2009.
Learn more about the aesthetic beauty of Ricky Allman, Niall McClelland, and Grant Barnhart here:

Ricky Allman's work is composed of geometric landscapes pulsing with color, design, and optimism. He triumphantly creates warm and inviting scenes that generate coexistence between technology, architecture and nature. People seldom appear in Allman's work giving a false sense of security and often leaving one to wonder the actual importance of man in this equation. He skillfully navigates the landscapes in and out of each other with the artfulness of dance and the ingenuity of a machine. His use of chromatic colors distinguished with dark and pale shades serves to further heighten the contrast and drama of his works.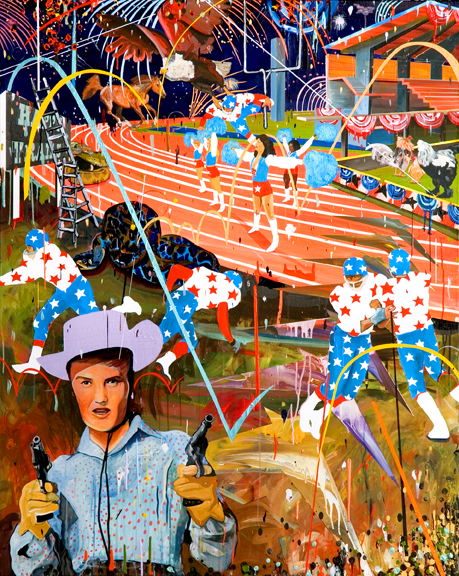 Grant Barnhart's work challenges the viewer to engage in an exploration of the contradictions and complexities of growing up in America, and living in today's society as an adult. He merges childhood nostalgia and American archetypes with cultural critique and satire, to induce the viewer to evaluate and understand the conflicting perspectives of American culture with the hope of a promising and forgiving future.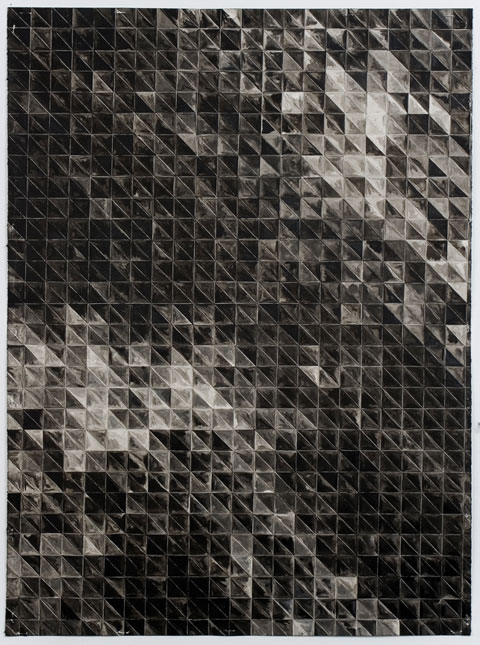 The images of Niall McClelland stand in stark contrast to the color palates of his colleagues. He is a multi-disciplinary Toronto based artist with a strong material focus in his work, frequently limiting himself to a gray palette and readily available materials such as graphite, photocopies, ink and paper. McClelland has comprised a series of assembled and make shift "forgotten" flags. The illusion of folded paper, abstraction, and smudged mark making gives life to the cast aside forms. He successfully demonstrates the ability to pull these fictitious flags from ash and debris to reconstruct the forms in a new light, leaving the audience to pause about what caused the fall of these previous civilizations and the precarious rebirth of the distinct inexperienced emblems.
More on the group show with Ricky Allman, Niall McClelland, and Grant Barnhart at www.davidbsmithgallery.com