Review of Transfer Exhibit at Brazilian Cultural Pavilion
Juxtapoz // Sunday, 29 Aug 2010
1
Showcasing contemporary visual works on walls and through site-specific installations, street art, underground comics, and fanzines from the past two decades, independent music, and even a fully functional skate ramp occupying the exhibition's center, Transfer is a monumental museum show for those that call Brazil home, as well as the international fan base watching from afar.
The list of participating artists includes virtually every seminal Brazilian artist of our time, ranging from groundbreakers of the 1980s like Billy Argel and Fabio Zimbres to '90s street art pioneers like Sesper, Os Gêmeos, Vitche, Onesto, Flip, Herbert Baglione, Onio, Nina Pandolfino, and many more. Additionally, Transfer invited three American artists, Steve ESPO Powers, Barry McGee, and Thomas Campbell, to fashion installations as a reference and celebration of the global ties made between Brazilian and American artists, leading to a mutual and unique outpouring of influence and collaboration.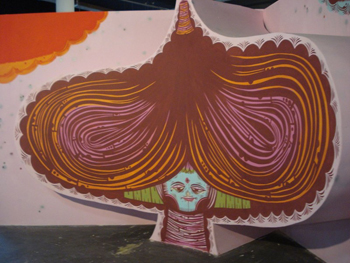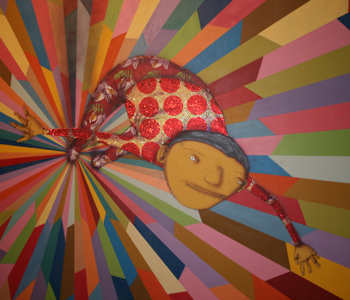 It's hard to imagine a global art scene today where Barry McGee didn't fly down to meet and work with Os Gêmeos in the early '90s, or where skate graphics might be today without the experimentation of Billy Argel. The international exchange has been crucial to the innovation of new meanings, styles, and techniques. Aside from offering the wealth of canvases, dozen site-specific installations, and a custom designed skate ramp, the exhibit digs deep into its own roots by offering very rare sketches, pieces, decks, posters, and personal memorabilia of influential bands and then-emerging artists to put present aesthetic and talent into clear perspective. The result allows viewers to more fully appreciate the work and artists born in its wake.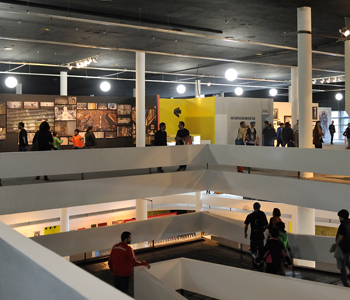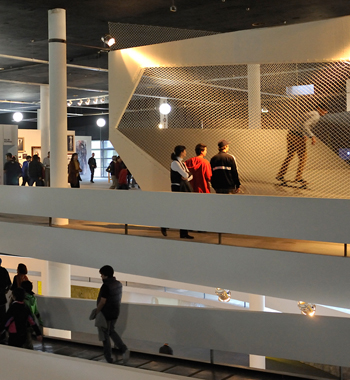 Brazilians are well known as a colorful and friendly bunch. The exhibit highlights each artist's own vibrant personality in a manner as enjoyable as it is meaningful. Brazil's urban scene is unique in that most contemporary artists know one another and operate in a close-knit group. There is a tangible sense of community that is both forward propelling in nature, as well as reminiscent of previous decades when Brazil's economy was weak, forcing artists to improvise and rely closely on one another.
An immediate survey of the incredible amount of Brazil's emerging and established talent, and also a comprehensive look back at the community's development, Transfer is a special show sure to even further advance the percolating Brazilian scene. Undoubtedly the world is watching this industrious country, while the global art audience embraces it in full. —Katie Zuppann, Juxtapoz issue #116, September 2010
If you happen to understand Portuguese, Brazil's Cultural TV station, Metropolis, aired a really nice video piece covering the entire show right here.
Transfer
More details on this exhibit here.
July 18–October 18
Brazilian Cultural Pavilion,
São Paulo, Brazil
www.transfer.art.br